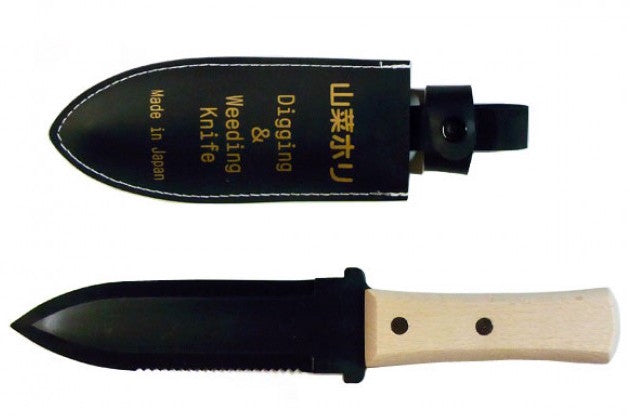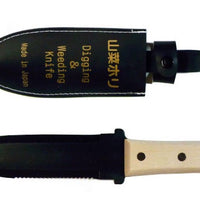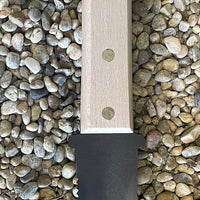 Carbon Steel Hori Hori
The most versatile garden tool to add to your collection.  An all-purpose digging knife used for digging, transplanting, weeding and cutting. The carbon-steel blade is strong and can deal with heavy-duty digging, especially in clay soils. One side is serrated to make cutting weeds and small branches easier. The Hori Hori knife comes in a vinyl sheath.
Blade steel: High carbon steel
Overall length: 11.5"
Blade length: 6"
Weight: 0.70lbs