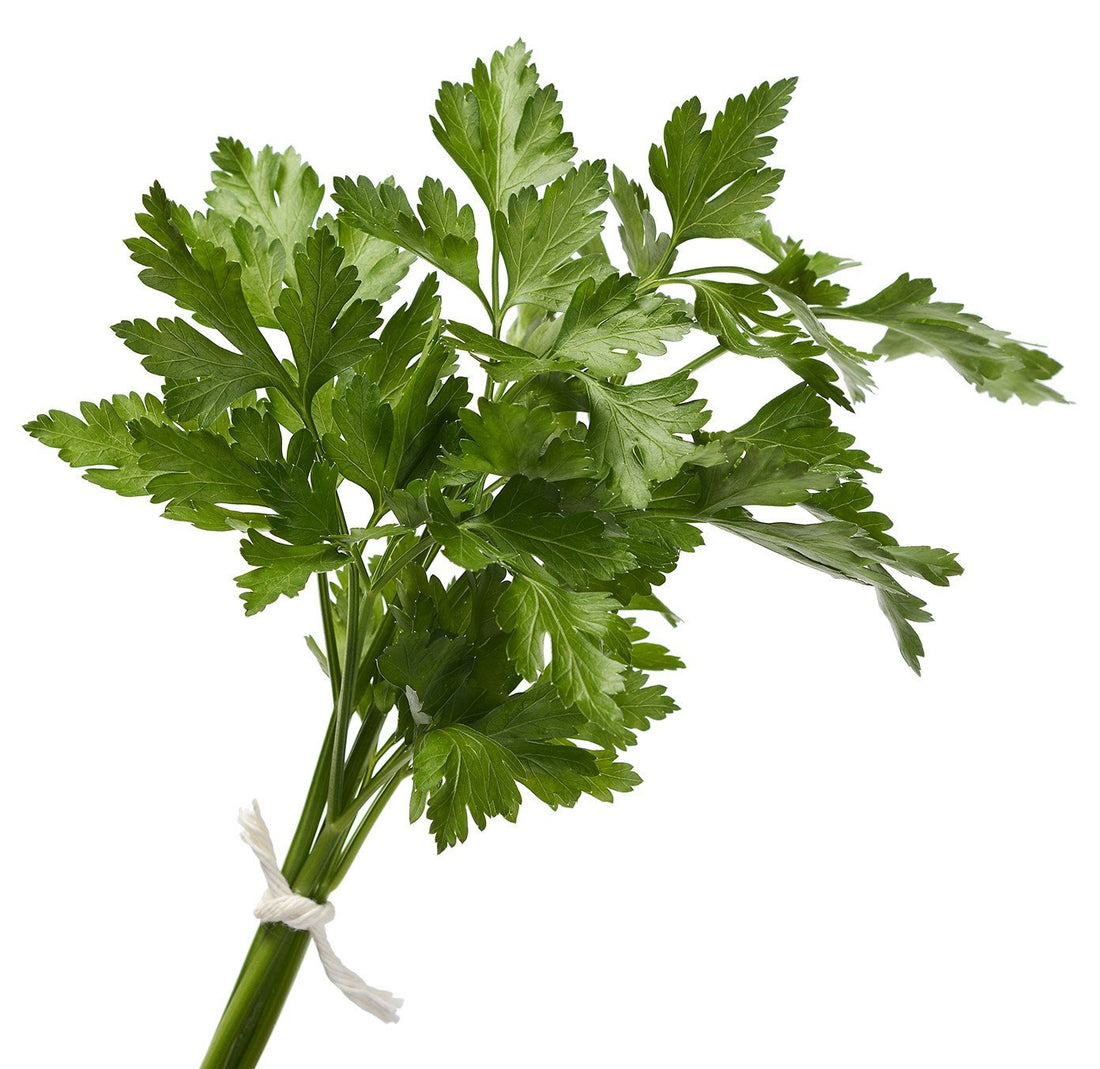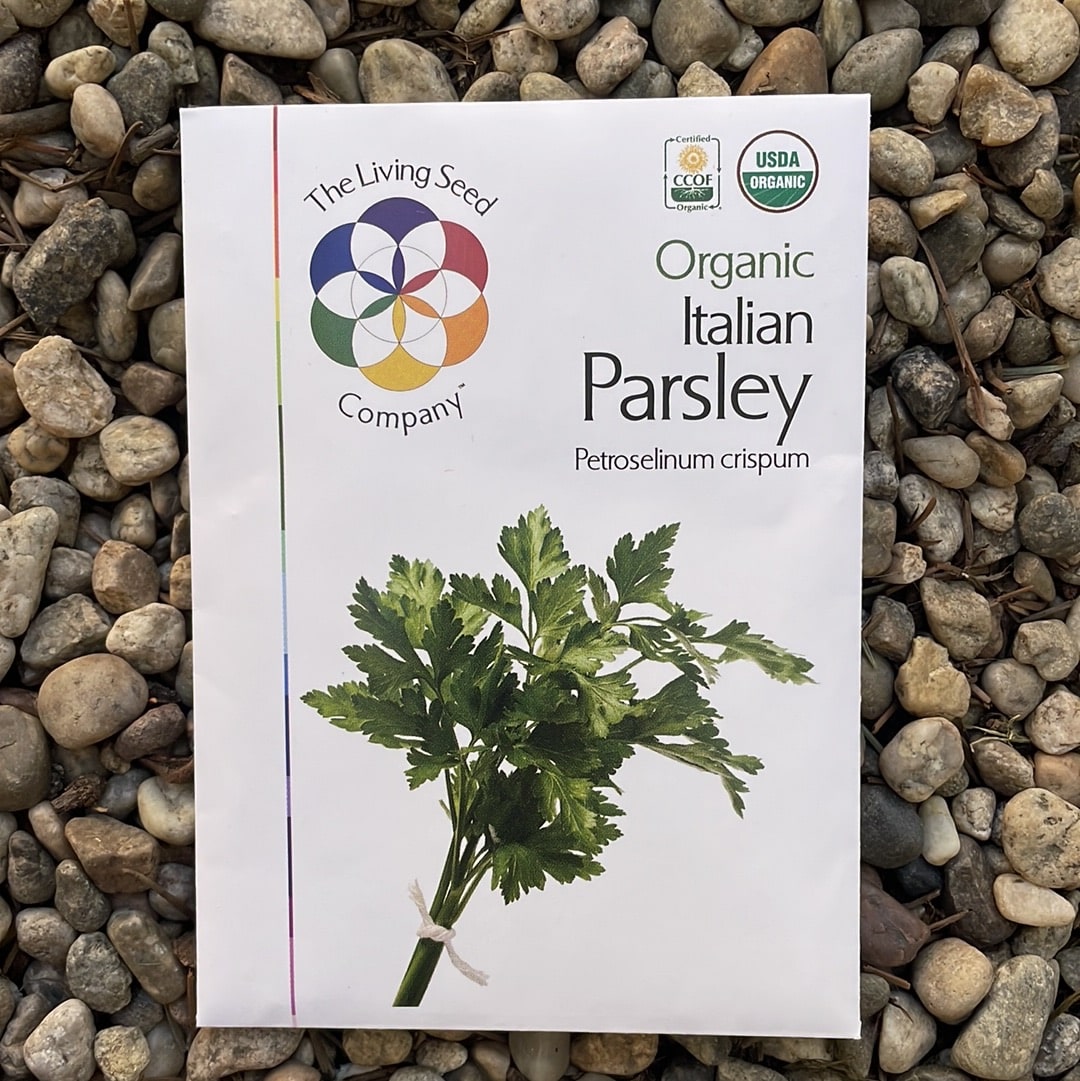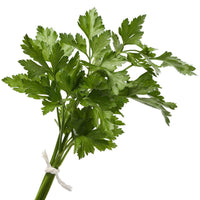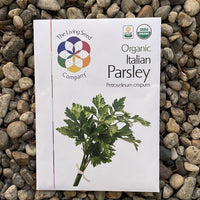 Organic Italian Parsley - Petroselinum crispum Seeds
Organic Italian Parsley
A wonderful herb fresh or dried. Parsley is widely used in American, European and Middle Eastern cooking. Great ingredient in stocks, soups and sauces. A complement to salads, potatoes, fish, stews and many other dishes.
Remember germination can be slow!
Parsley is also a host plant for the Black Swallowtail butterfly!  Female butterflies lay their eggs only on certain host plants that will nourish the young caterpillars after they hatch. Grow those plants, supply food for the caterpillars and remember to allow the caterpillar to devour the host plants!
Parsley was reportedly not eaten in Classical times but was used as adornment where victorious athletes were crowned.  The Romans also wore crowns of parsley, as it was believed to prevent intoxication if worm on the head.  
Parsley seed has a tendency to be slow to germinate.  This spawned many rites and superstitions around its growth.  It was believed the seed needed to travel to the underworld and back several times before it would grow.  It wasn't till the 16th century that parsley became more of a culinary and medicinal herb used to settle the stomach.  This was supported the myth that it was an antidote to poison.
Indoors: 2-4 weeks before last frost
Direct Sow: After last frost
Growing Tips:
Transplant after danger of frost has subsided. Naturally has slow germination rates. Pre-soak in warm water for 24 hours- will help germination rate and yield. Can be grown indoors for year round supply.
If starting indoors, it is key that your new starts be hardened off.  This is a process that requires taking them outside during the day, for a period of time, before they are planted. This acclimates your seedlings to the outside world, meaning the elements like the wind and sun. We do it for several weeks to a month as this strengthens their stems and overall plant structure. 
Start for a short period of time initially, then graduate to more time each day
One week minimum is recommended
Bring them inside in the early evening and overnight
Keep an eye on them and constantly water them. Make sure they have not blown over. 
Seed Packet Instructions: