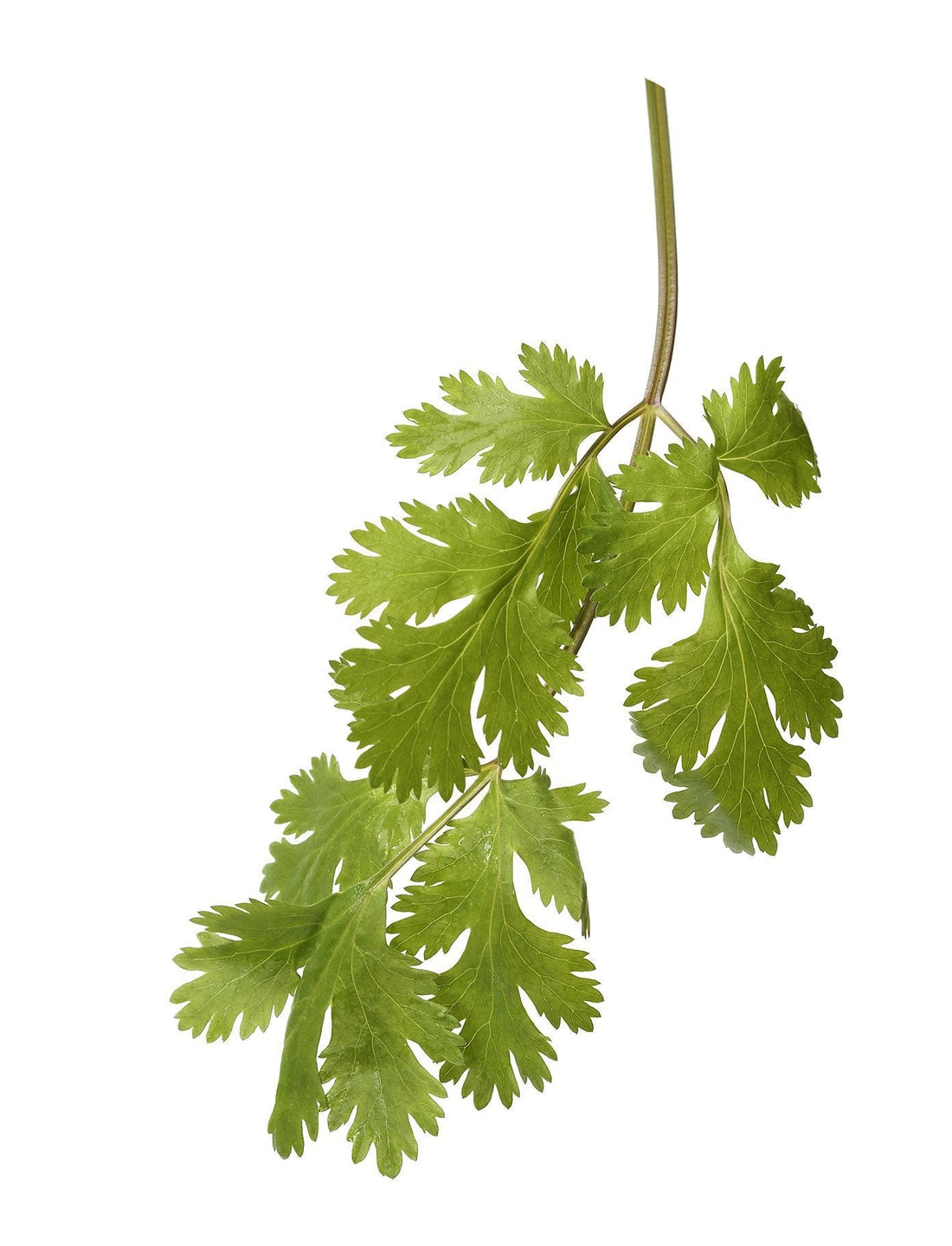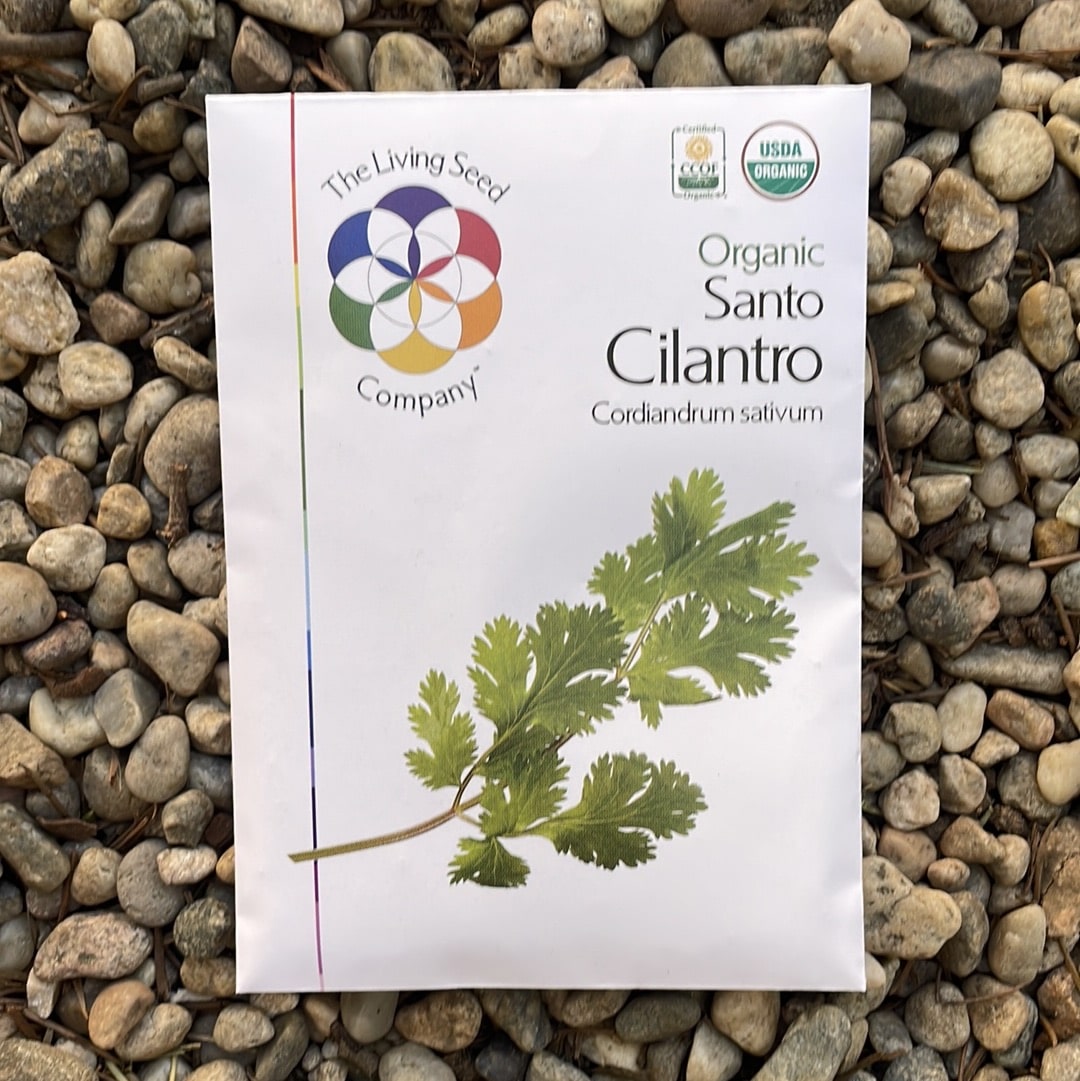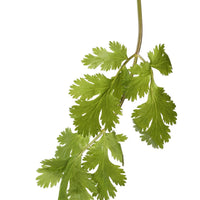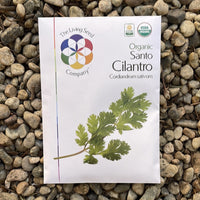 Organic Cilantro - Coriandrum sativum Seeds
Organic Cilantro
Well known throughout the world for accenting foods, not only as an herb with its leaves, but also as a spice with its seeds, in the form of coriander. It is one of the ancient cultivated plants of the Mediterranean, though thought to originate from China. Used as a root, seed and of course its leaves. The sweet and spicy taste of cilantro is commonly used in Latin America, India, Asia and the Mediterranean to enhance all kinds of culinary delights from salsa, beans, curries, soups, sauces and mainstay dishes with seafood, tempeh and chicken.
A member of the carrot family, Cilantro grows fast and steady, Coriander (the seed) can be used to enhance liqueurs, stews, salsas, curries and meat.
Indoors: 4-6 weeks before last frost
Direct Sow: After last frost
Growing Tips:
Thin to healthiest seedlings. Plant successively every 2-3 weeks for continual harvest. Add mulch at base. When central stem is 6", pinch top. 
If starting seeds indoors, it is key that your new starts be hardened off.  This is a process that requires taking them outside during the day, for a period of time, before they are planted. This acclimates your seedlings to the outside world, meaning the elements like the wind and sun. We do it for several weeks to a month as this strengthens their stems and overall plant structure. 
Start for a short period of time initially, then graduate to more time each day
One week minimum is recommended
Bring them inside in the early evening and overnight
Keep an eye on them and constantly water them. Make sure they have not blown over.