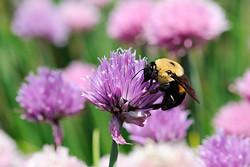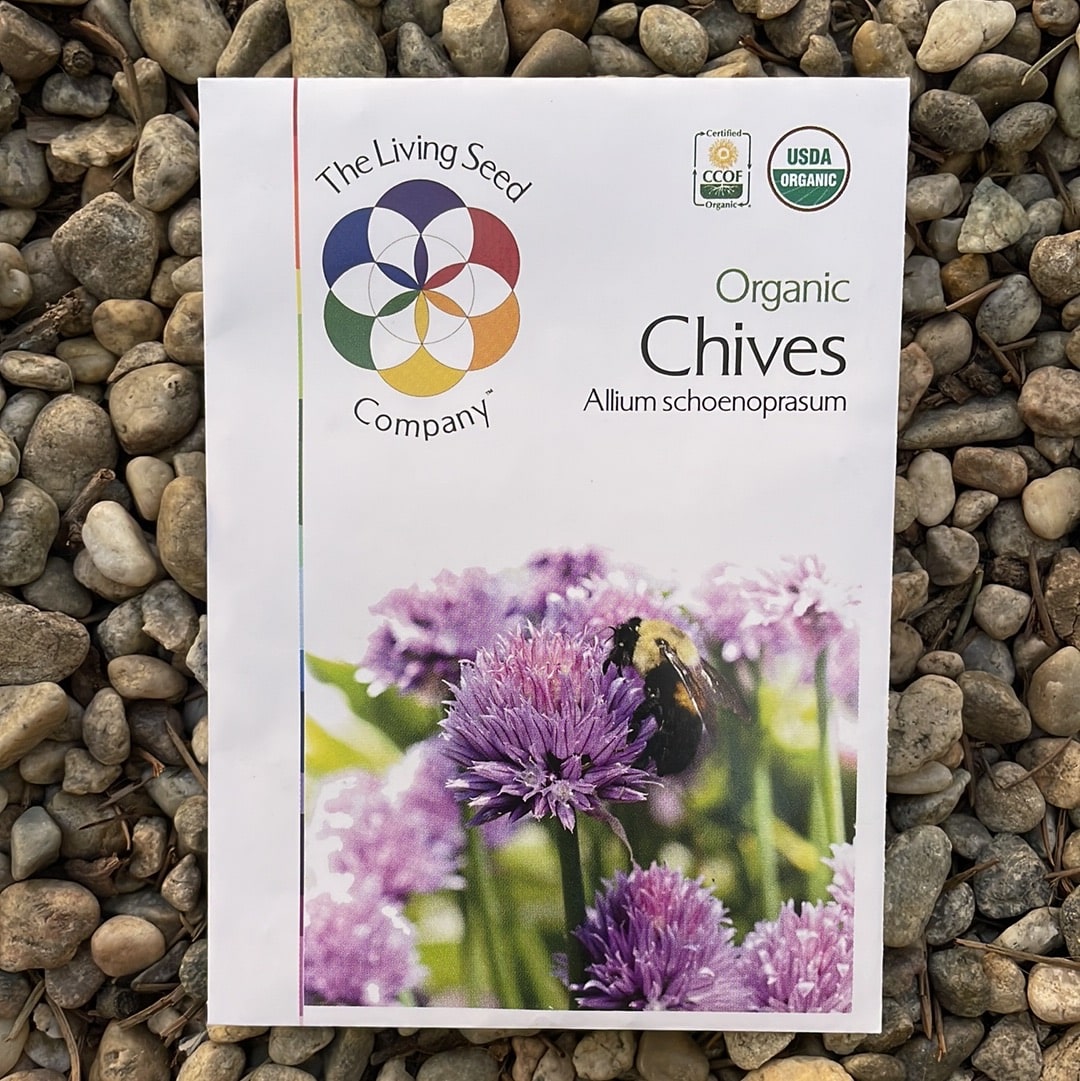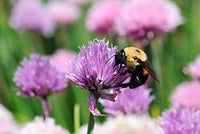 Organic Chives - Allium schoenoprasum Seeds
Organic Chives
A beautiful perennial with lovely purple flowers. A tasty ornamental indeed. Chives have been used for over 5000 years. You can use them now chopped and added to salads, soups, baked potatoes, sandwiches, fish and anything that could use some deliciously mild onion flavor!
Indoors: 4-6 weeks before last frost
Direct Sow: In soil 55+ degrees
Growing Tips:
Transplant after danger of frost has subsided. Can easily be divided in the spring or fall. Remove spent flowers to promote more bloom. 
It is key that your new starts be hardened off.  This is a process that requires taking them outside during the day, for a period of time, before they are planted. This acclimates your seedlings to the outside world, meaning the elements like the wind and sun. We do it for several weeks to a month as this strengthens their stems and overall plant structure. 
Start for a short period of time initially, then graduate to more time each day
One week minimum is recommended
Bring them inside in the early evening and overnight
Keep an eye on them and constantly water them. Make sure they have not blown over.