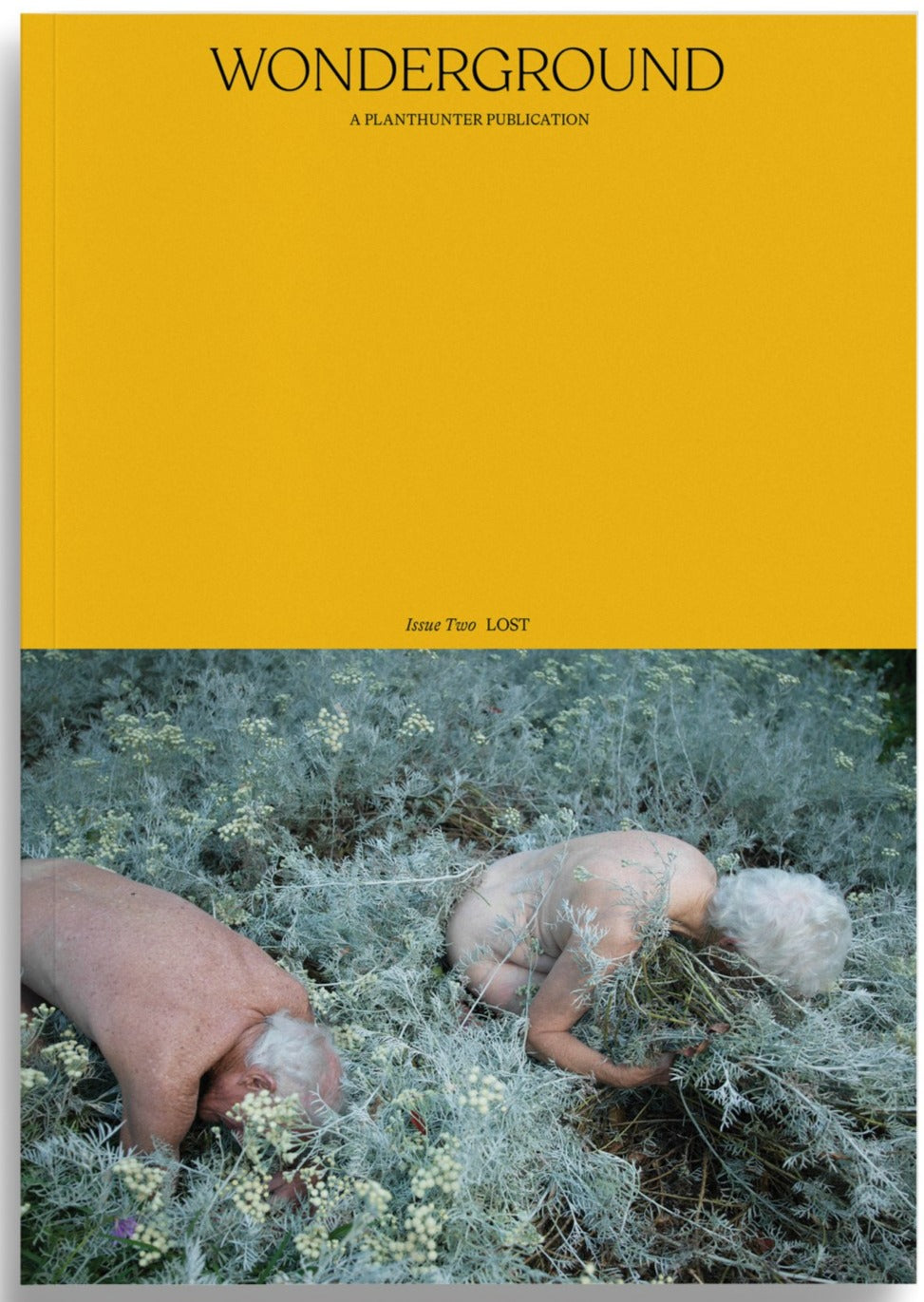 Wonderground Issue Two
Gardening, radicalised. Making friends with endangered trees. Growing wheat in downtown Manhattan. The gifts of other-motherhood. New ways of being with nature. When nearly everything was burnt, the old tree was saved. The exquisite silence of slugs. First Nations voices leading climate conversations. In praise of quiet landscapes. Moving a family garden, tree by tree, rock by mossy rock. Becoming intimate with disappearance. The wonder of getting lost.
ISSUE TWO FEATURED CONTRIBUTORS
Robert Champion, Jason Cotter, Agnes Denes, Marika Duczynski, Elizabeth Farrelly, Dakota Feirer, Nicole Foreshew, Monique Germon, David Godshall, Bill Henson, Cecil Howell, Clare James, Neha Kale, Amy Leach, Lille Madden, Michael McCoy, Asad Raza, Georgina Reid, Camille Rouliére, Inga Simpson, Sue Stuart-Smith, Tim Rushby-Smith, David Whitworth, David Whyte.
PRODUCT SPECS
172 page softcover journal (24x17cm) printed on 100% recycled paper