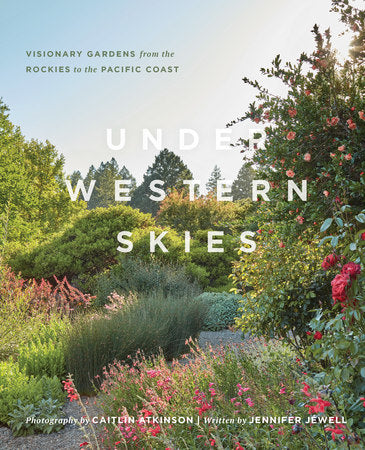 "Both poetic and practical and celebrates the diversity of garden design throughout the West." —Sunset
From windswept deserts to misty seaside hills and verdant valleys, the natural landscapes of the American West offer an astounding variety of climates for gardens. 
Under Western Skies
reveals thirty-six of the most innovative designs—all embracing and celebrating the very soul of the land on which they grow. For the gardeners featured here, nature is the ultimate inspiration rather than something to be dominated, and 
Under Western Skies
shows the strong connection each garden has with its place. Packed with Atkinson's stunning photographs and illuminated by Jewell's deep interest in the relationships between people and the spaces they inhabit, 
Under Western Skies
offers page after page of encouraging ingenuity and inventive design for passionate gardeners who call the West home.