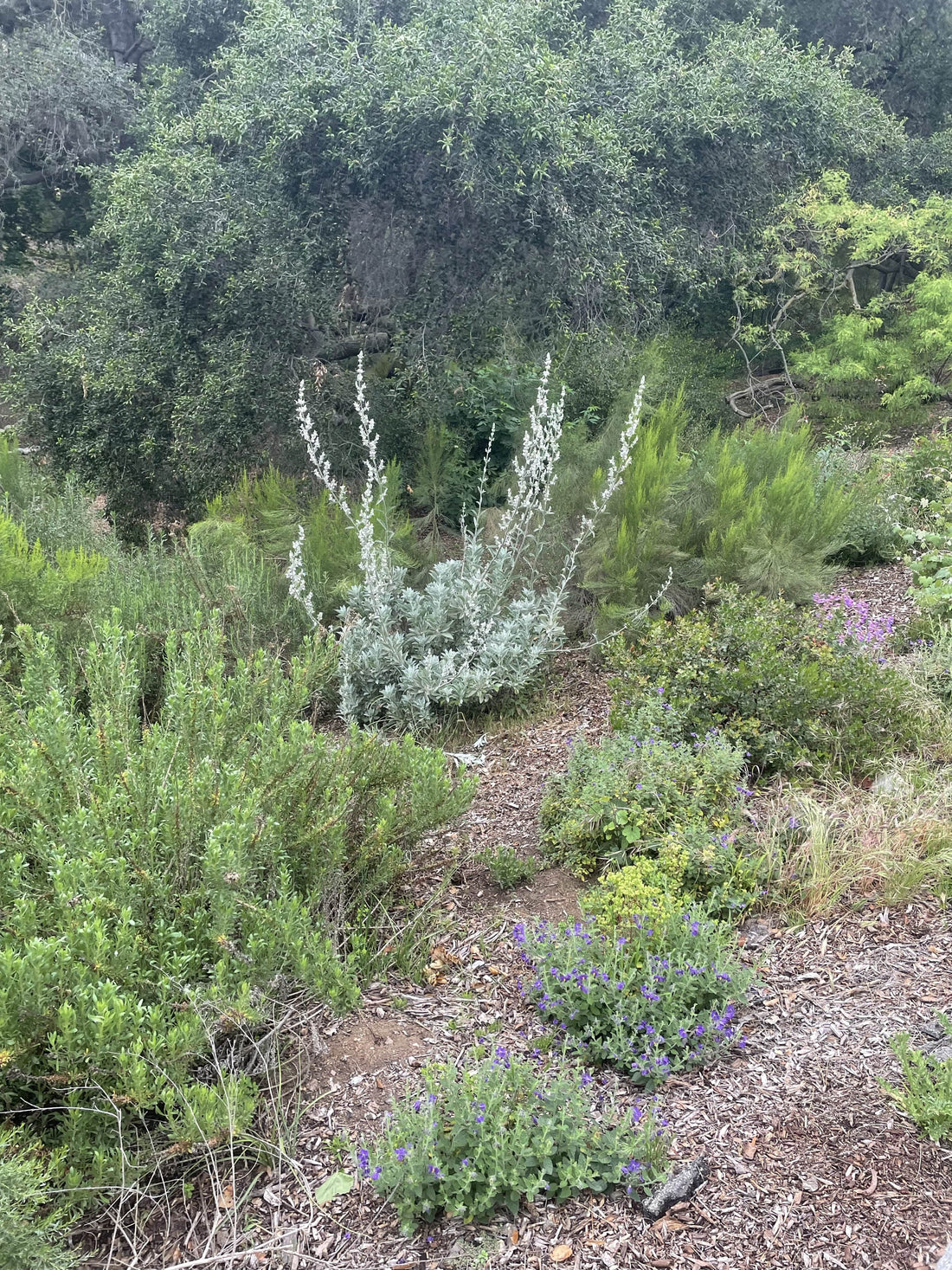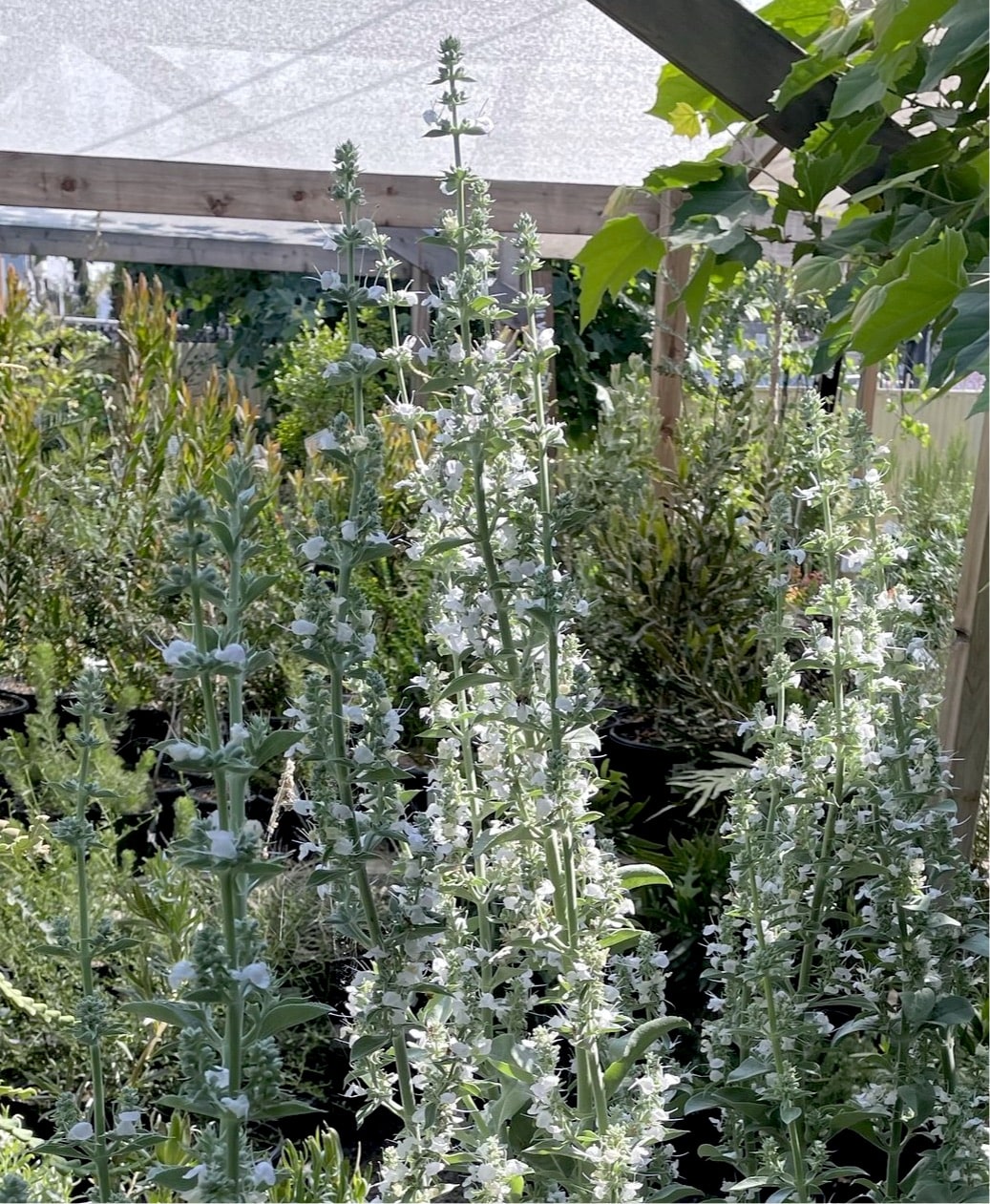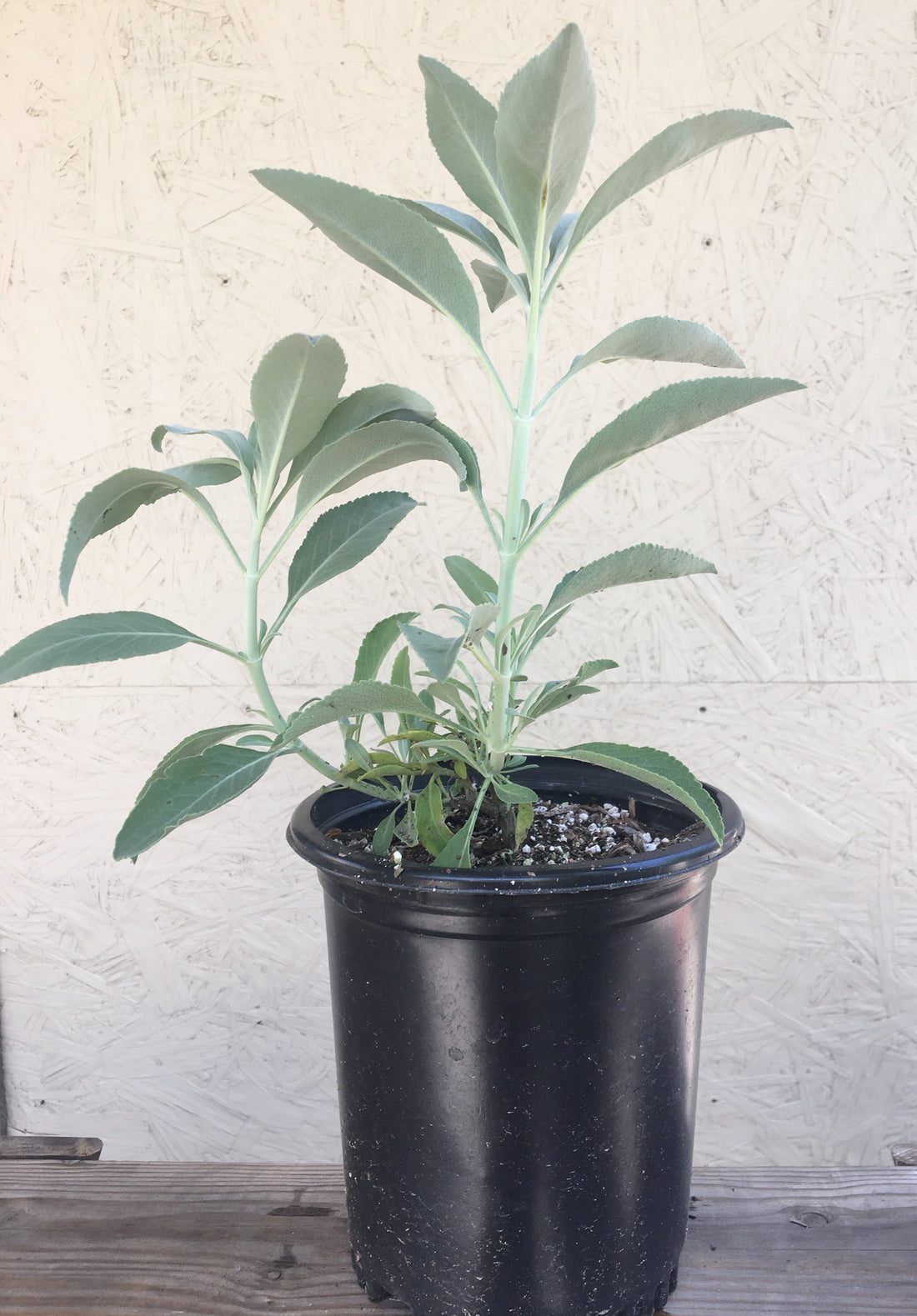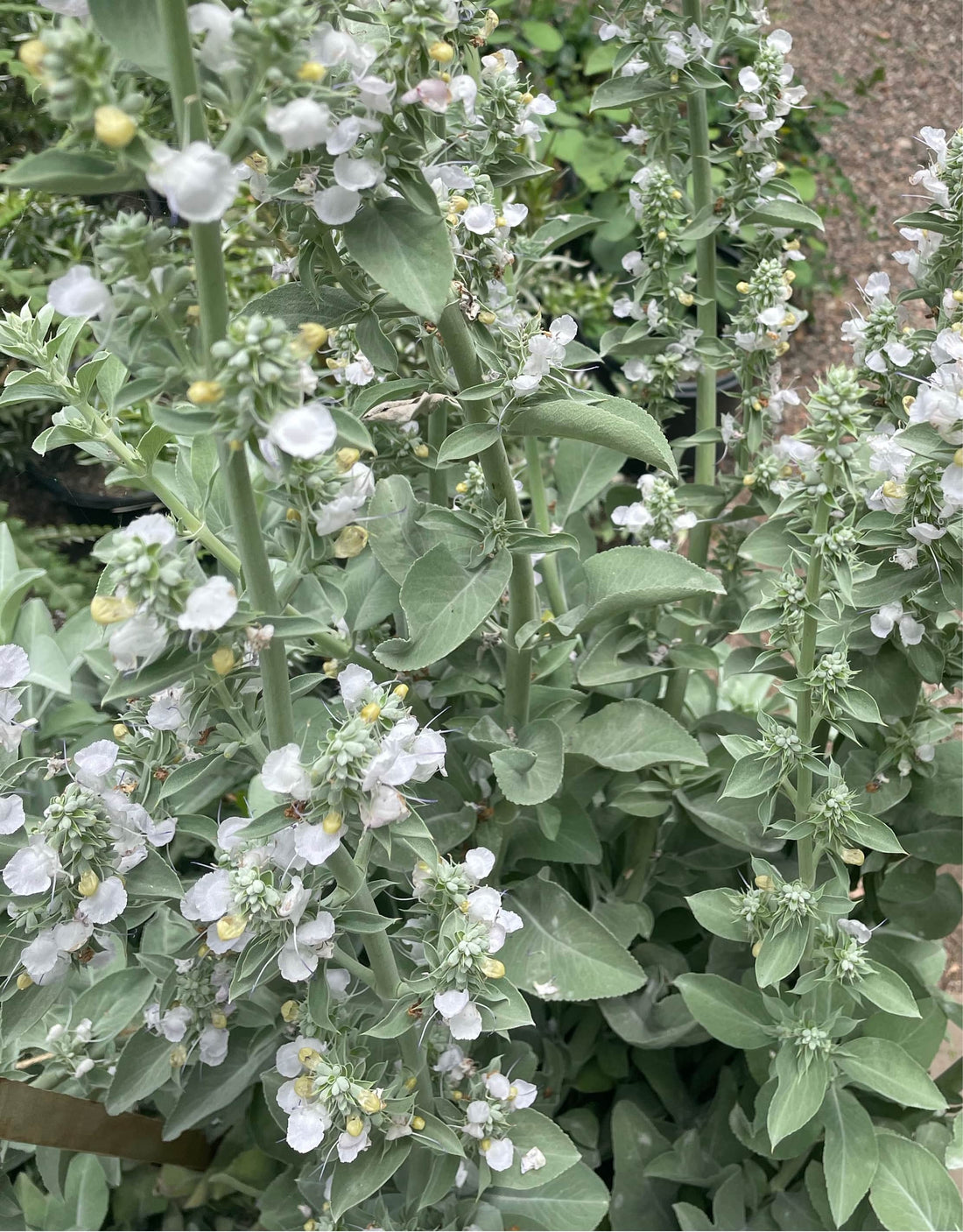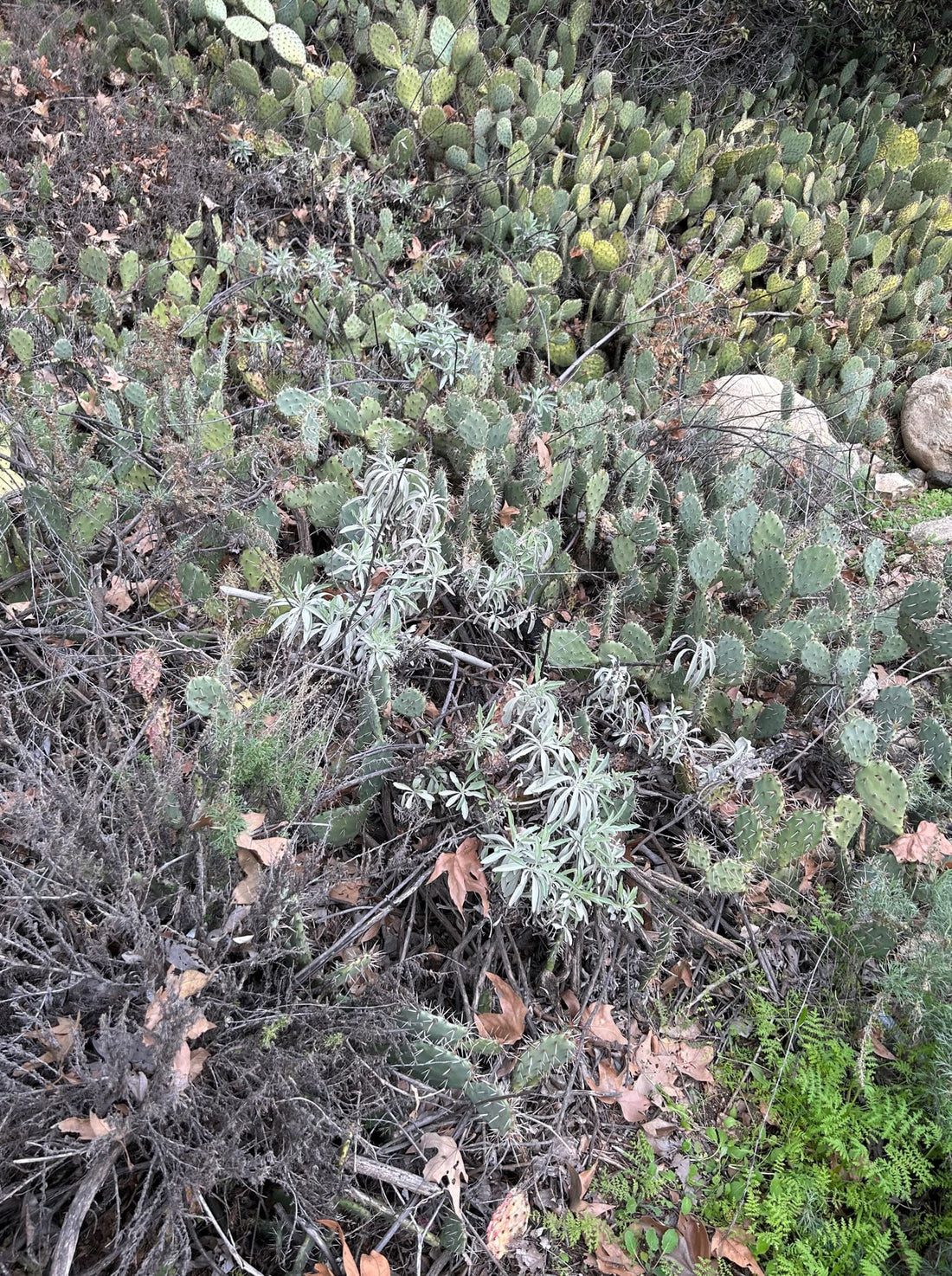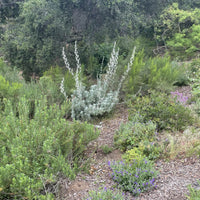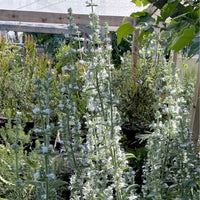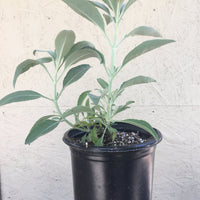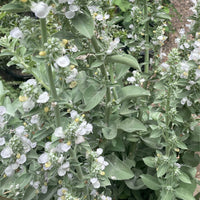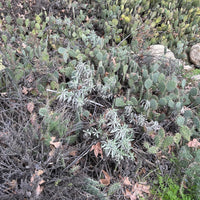 Salvia apiana, white sage
Salvia Apiana, White Sage
A  fragrant evergreen perennial that grows up to five feet tall and eight feet wide.  The foliage is silver with soft, gray-white leaves of white.  The white flowers with a little lavender bloom April through July.  This sage can take up to three years to reach a mature size. 
The leaves are commonly used for incense.  Drop one in a glass of cool water each day, or make a calming tea.  
Apiana requires no pruning but you can remove the older flower stalks as they bloom out.
- Plant in full sun to light shade
- Best in well-drained soil, tolerates sand and clay
- Attracts birds, hummingbirds, bees, and butterflies
- Drought tolerant once established
- Fire resistant
- Great for erosion control and bank stabilization
- Hardy up to 15 degrees
- Native to California
Tongva - kasili
Kumeyaay - pellytaay
Chumash - khapshikh
Cahuilla - qas'ily
Serrano - qaaq