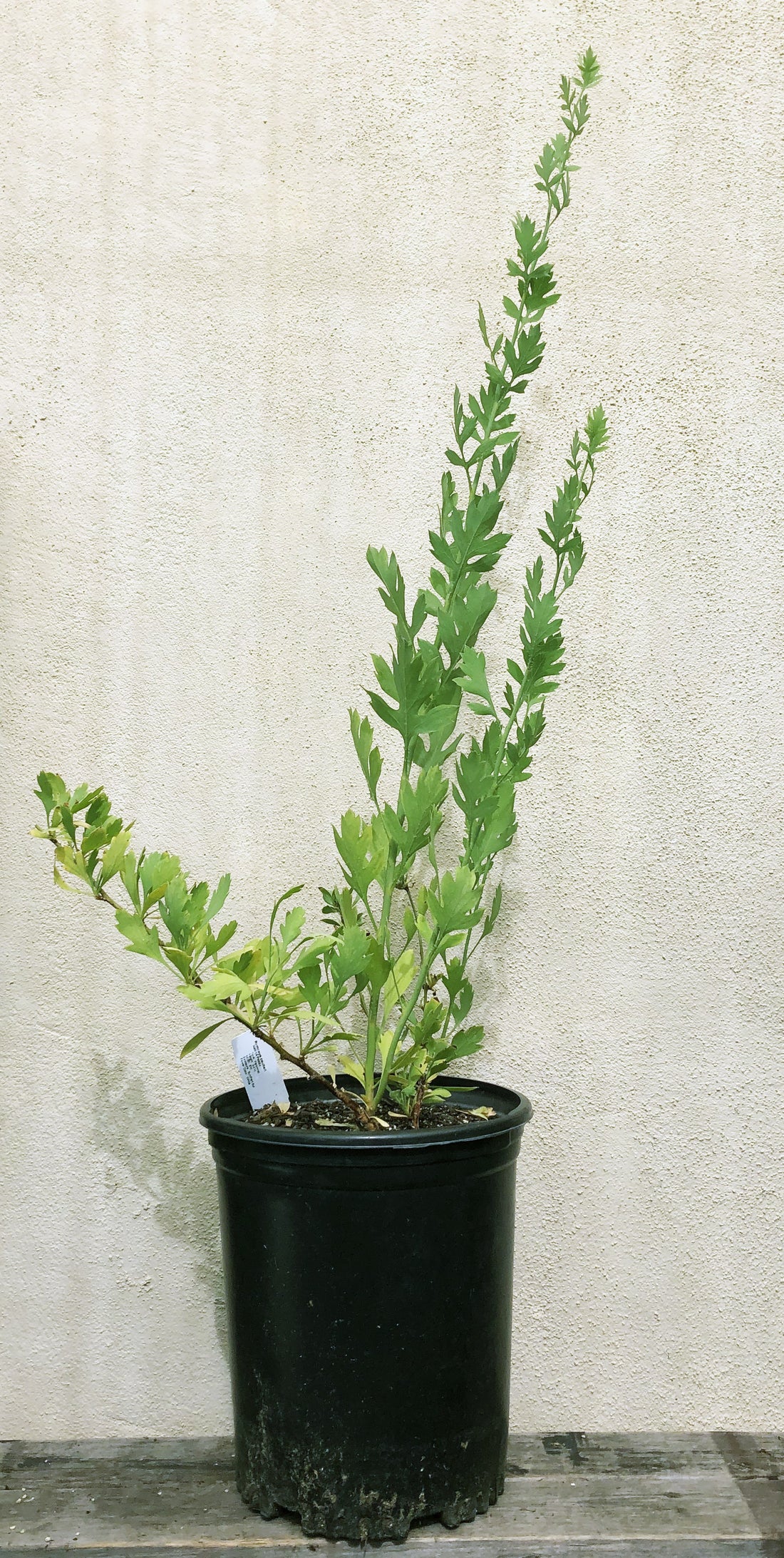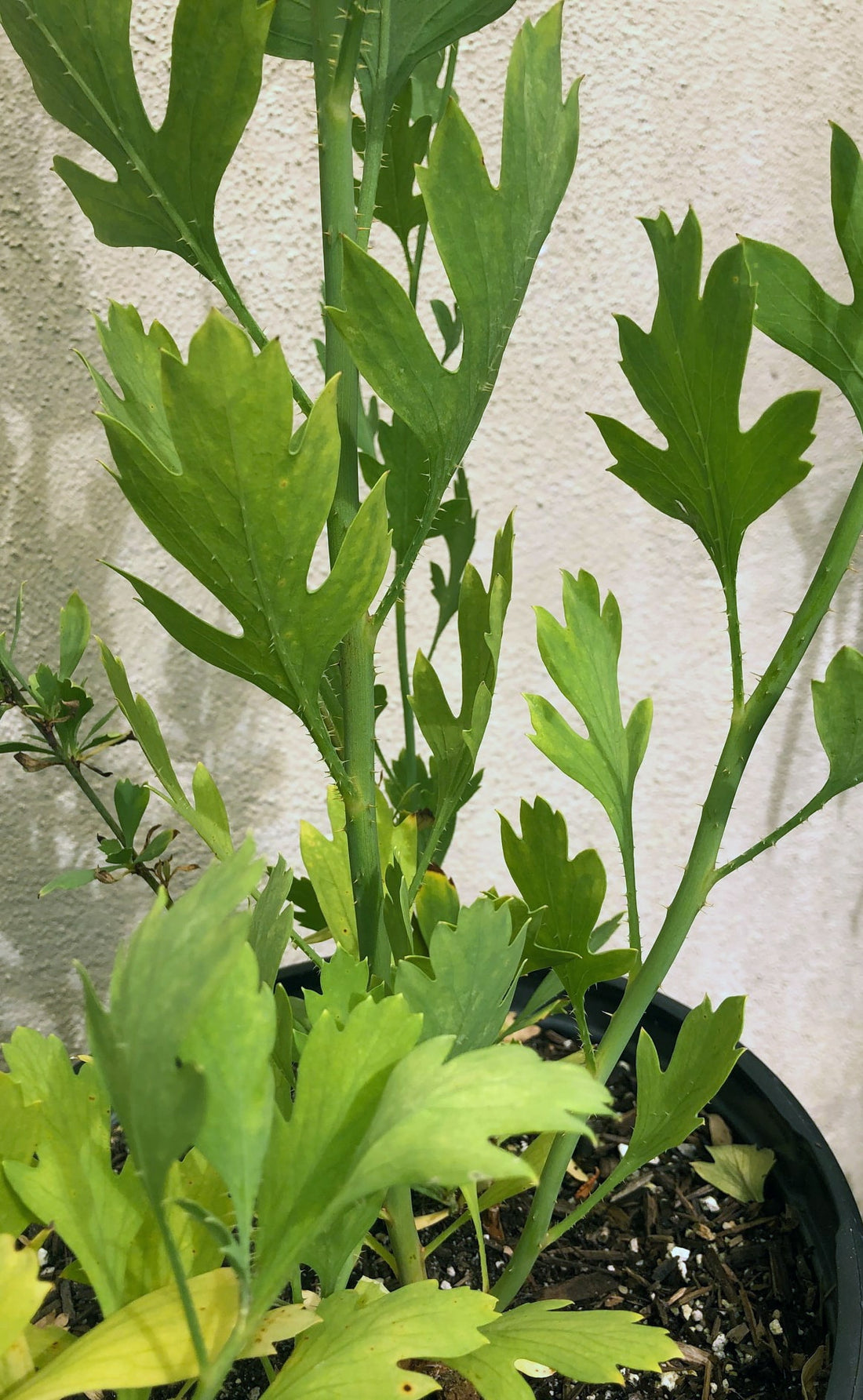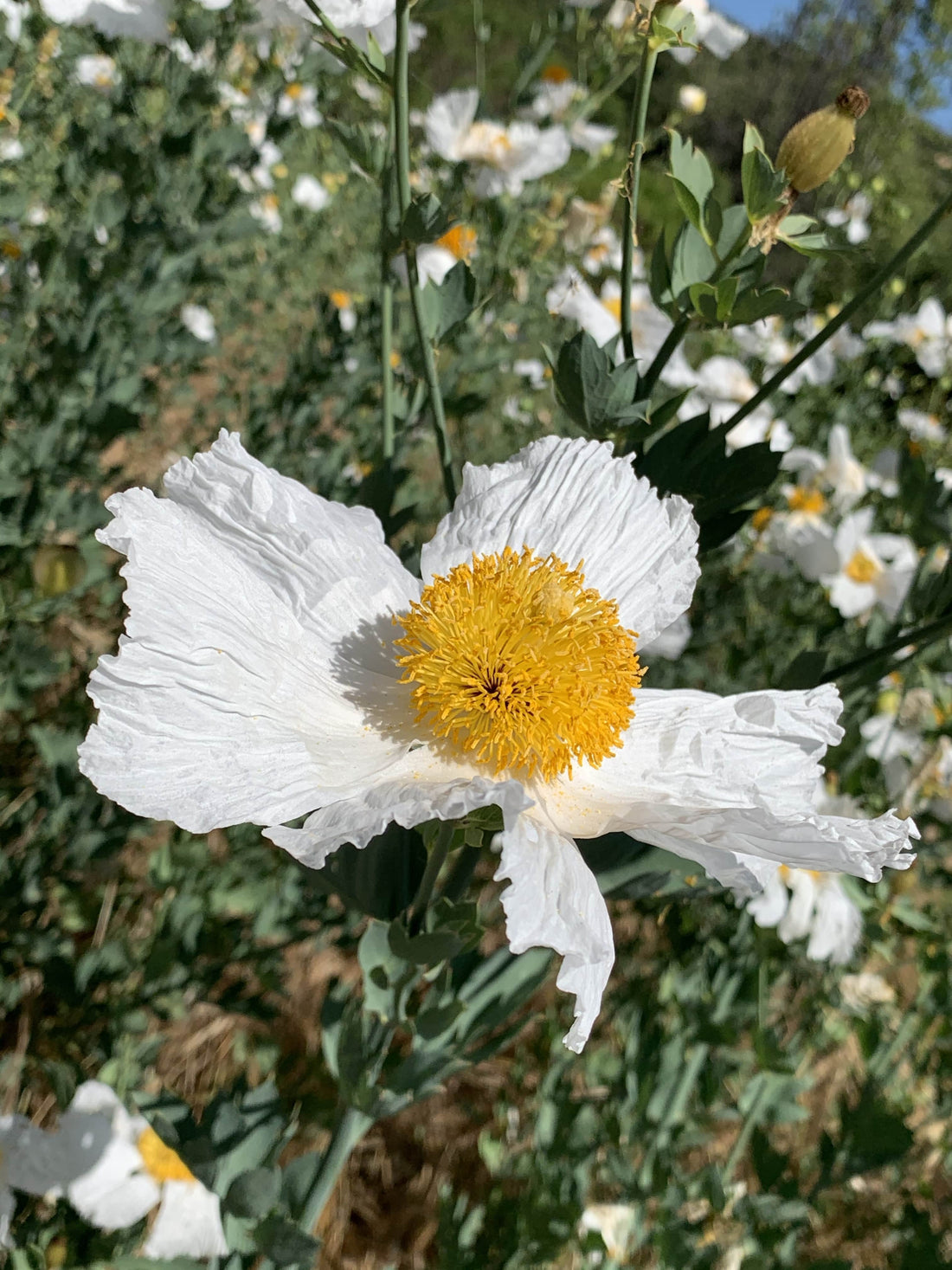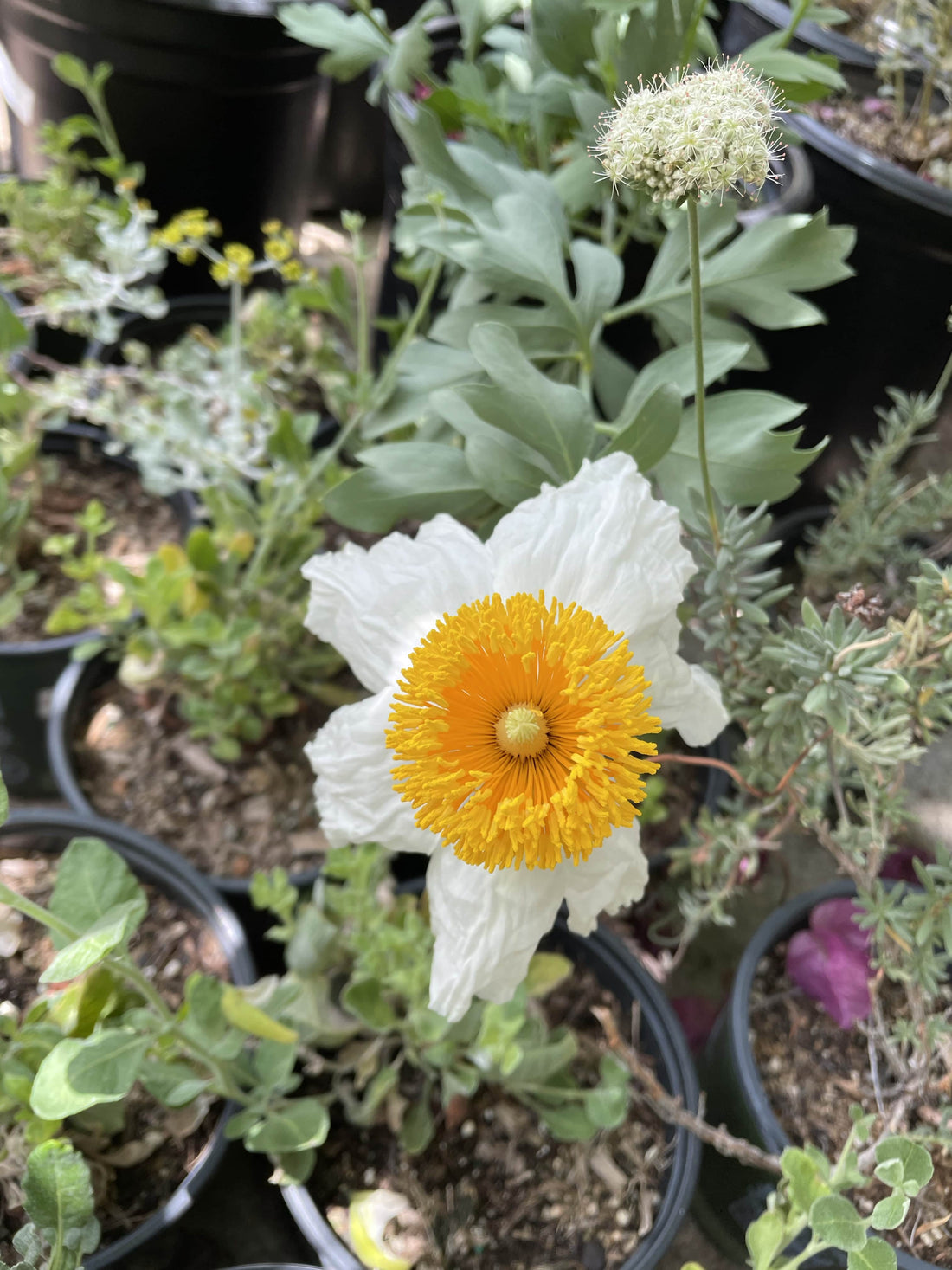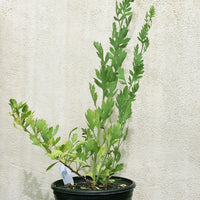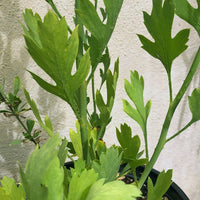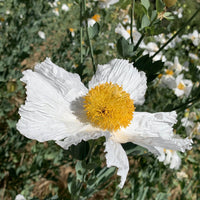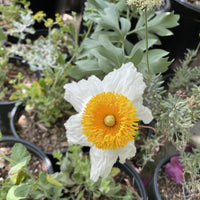 Romneya coulteri, Matilija Poppy
Thanks for signing up for restock notifications!
There was an error signing up for restock notifications. Please try again.
Sign up for restock notifications
Matilija Poppy
A California Native perennial shrub that grows up to ten feet tall and twenty feet wide.  The flowers have white crinkled petals with a yellow center and bloom May through July.  Initially difficult to establish but once happy it will run underground to form dense stands.  The root balls are brittle and should never be disturbed.  It is great for erosion control and slopes because the underground stems form large colonies and spread quickly.   This plant produces a pollen that can produce an allergic reaction.
This plant can be hard pruned after the first year of the plant is vigorously growing.  You can cut the old stems back to about three inches off the ground in the winter, some people do not prune their plants back in the winter.  You do not need to regularly prune or pinch this plant.  
Romneyas are susceptible to a virus that makes the flowers look distorted and turn green, the stems are stunted and the foliage does not develop properly.  Unfortunately there isn't a cure, all infected growth should be removed and destroyed.  If the virus comes back and infects the remaining colonies, they should be removed.  You should not plant Matilija Poppy for several years.
- Plant in full sun
- Best in well drained dry, rocky, or sandy soil.  In heavy soils it can be difficult to establish.
- Drought tolerant
 - Hardy up to 0 degrees
- Attracts bees, birds ,and butterflies
- Native to California
 Kumeyaay - miltii'aaw