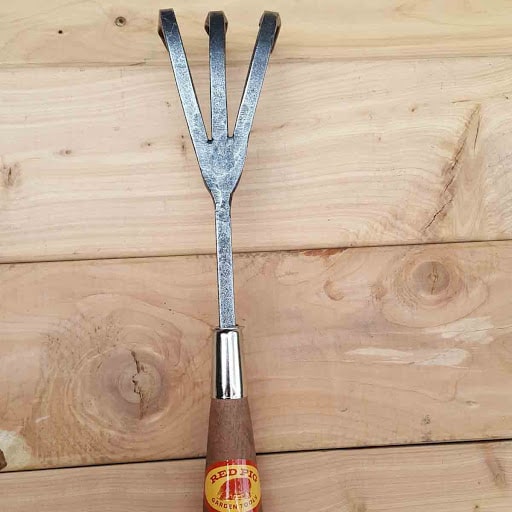 Red Pig Garden Tools 3-Tine Hand Cultivator
Hand forged, the 3-tine cultivator has its tines arranged in a "V" pattern. That makes it easier to pull through the soil than cultivators with all tines in the same plane. Ours is built for heavy duty and is long enough to reach at 21 inches to the rear of a bed. The spade shaped teeth penetrate soil easily and do maximum disturbance. 
Red Pig offers a lifetime warranty on all products.  All Red Pig tools can be sharpened by hand using a file, and have been tested by real world use for many years by expert gardeners. 

Red Pig makes the highest quality garden tools in the United States the old fashioned way...by hand. They use steel, fire, anvil, American hickory and ash handles, and good, honest sweat. These handcrafted garden tools are stronger, sharper, and will last longer than any others you can buy, and they are made right here in Oregon, USA.