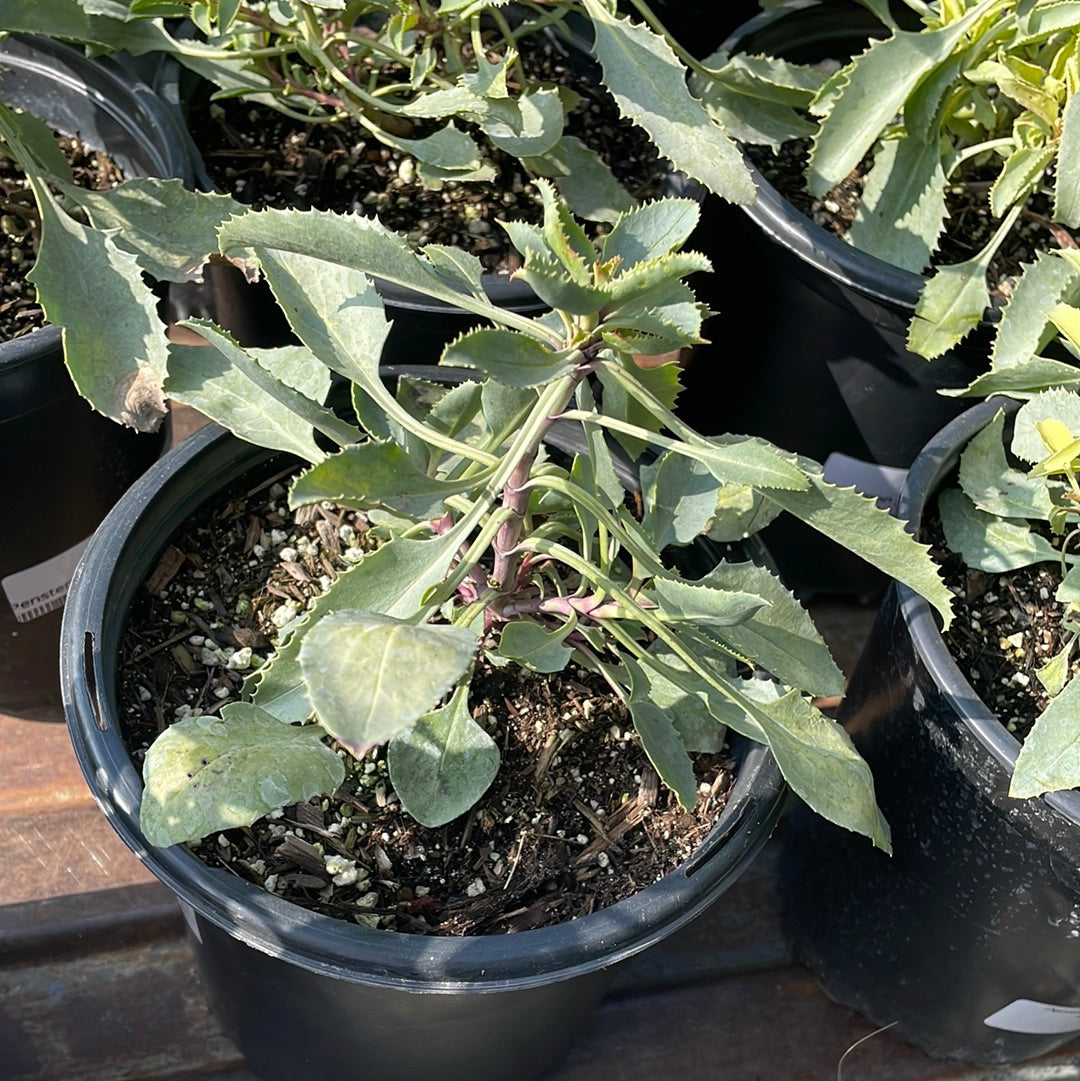 Palmer's Penstemon - Palmer's beardtongue
A fast growing perennial that grows up to seven feet tall and two feet wide.  Purple and pink tubular flower clusters bloom in the summer through fall.  
Plant with:  Joshua Tree (Yucca brevifolia), Pinyon Pine (Pinus edulis or monophylla), Utah Agave (Agave utahensis), Bigberry Manzanity (Arctostaphylos glauca), Big Sagebrush (Artemisia tridentata), Desert Ceanothus (Ceanothus greggii), Desert Willow (Chilpsis linearis), Mormon Tea (Ephedra sp.), Buckwheat (Eriogonum sp.), Apache Plume (Fallugia paradoxa), Chaparral Yucca (Hesperoyucca whipplei), California Juniper (Juniperus californica), Bladderpod (Isomeris arborea), Antelope Brush (Purshia tridentata), Sage (Salvia dorrii or mohavensis), Jojoba (Simmondsia chinensis), Banana Yucca (Yucca baccata), and various cactus species.
- Plant in full sun to part shade
- Best in well drained sand or decomposed granite
- Drought tolerant
- Deer resistant
- Attracts birds, bees, butterflies, and hummingbirds
- Hardy up to 0 degrees
- Native to California