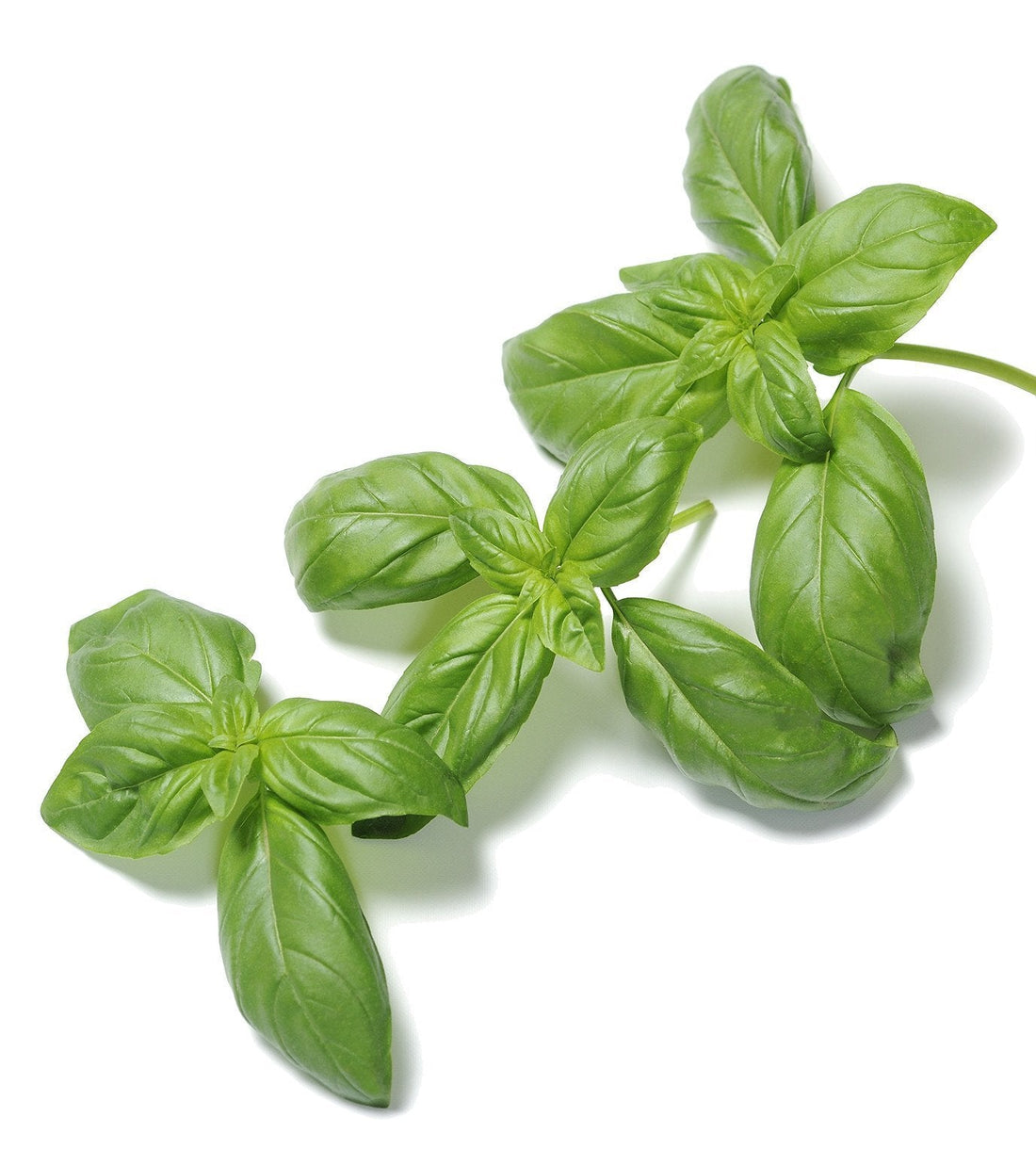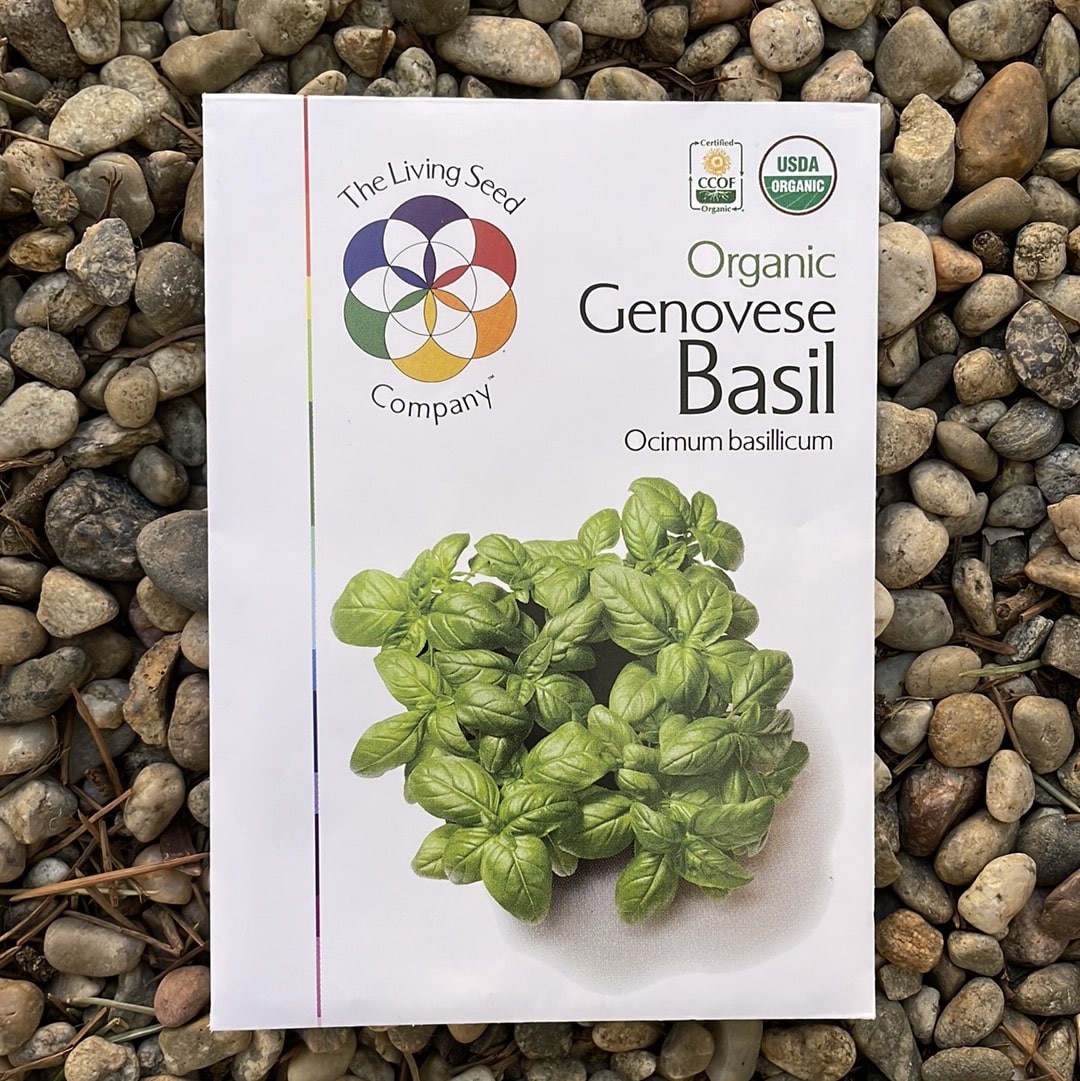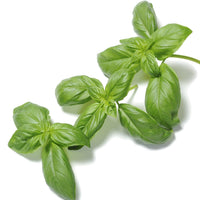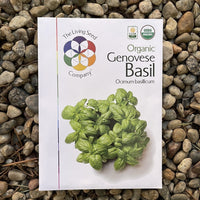 Organic Genovese Basil - Ocimum basilicul Seeds
Organic Genovese Basil
This traditional classic Italian annual is authentic in appearance and in taste, offering a prized a spicy flavor. The Genovese is a tall basil reaching heights of 24 – 30" with leaves reaching about 3"long.

Slow to bolt, this annual will keep well if pinched back (not allowing it to flower) and will offer a long growing season. This fragrant plant offers a delicious aroma and is choice for a wide range of Italian and Thai dishes. Excellent for pesto, marinara, in soups, stews, and even tea. Enjoy this herb raw or lightly cooked.

This annual is easy to grow and is known for its vigor.

Also known for its medicinal properties, Genovese Basil is known to have the properties of six different compounds that work throughout the body in a range of various symptoms. It aids in digestion, reduces blood pressure, eases symptoms of emphysema and bronchitis. It can also be a mild sedative and effective bug repellent.
Indoors: 4-6 weeks before last frost
Direct Sow: After last frost
Growing Tips:
Plant every 3 weeks for continual harvest. When central stem is 6", pinch off top. Thin to strongest plants. Add mulch at base. If transplanting, harden off. Add row cover, if needed. Harvest leaves and flowers regularly to promote growth. 
If starting seeds indoors, it is key that your new starts be hardened off.  This is a process that requires taking them outside during the day, for a period of time, before they are planted. This acclimates your seedlings to the outside world, meaning the elements like the wind and sun. We do it for several weeks to a month as this strengthens their stems and overall plant structure. 
Start for a short period of time initially, then graduate to more time each day
One week minimum is recommended
Bring them inside in the early evening and overnight
Keep an eye on them and constantly water them. Make sure they have not blown over. 
Seed Packet Instructions: