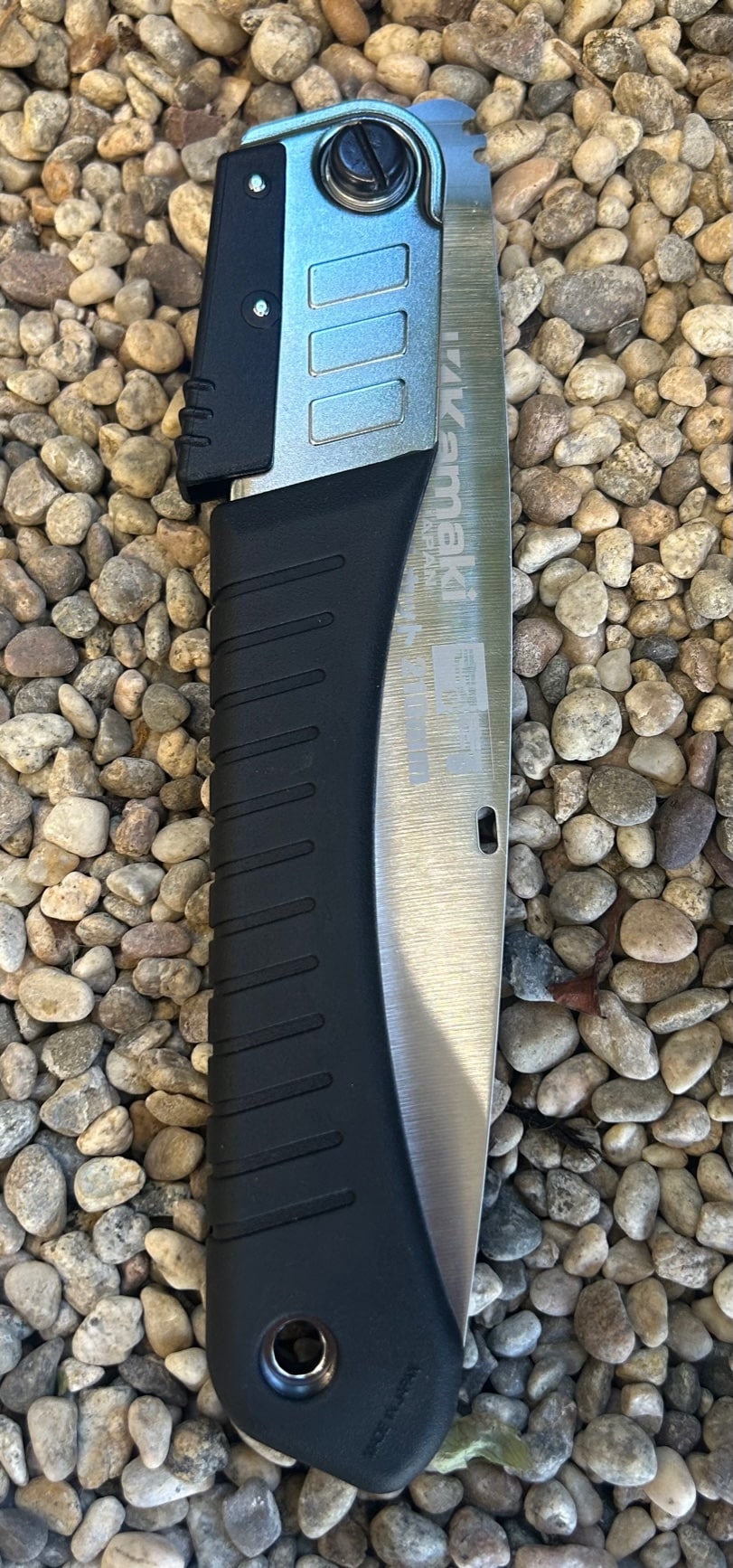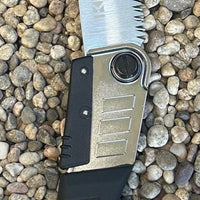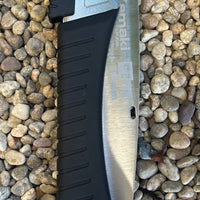 Kamaki Folding Saw, 210 mm
Kamaki Folding Saw
A folding Japanese pull-saw that is versatile that can be used on dry and green wood.  The teeth are impulse hardened, making the blade tough, durable.  They have a 9 TPI which is great for aggressive cutting.  You can replace and remove this blade. The handel is made of a rubber material, great for a strong grip!
- Blade length is 8.26" or 210mm
- Overall saw length is 17"
- Spring loaded back lock
- Made in Japan