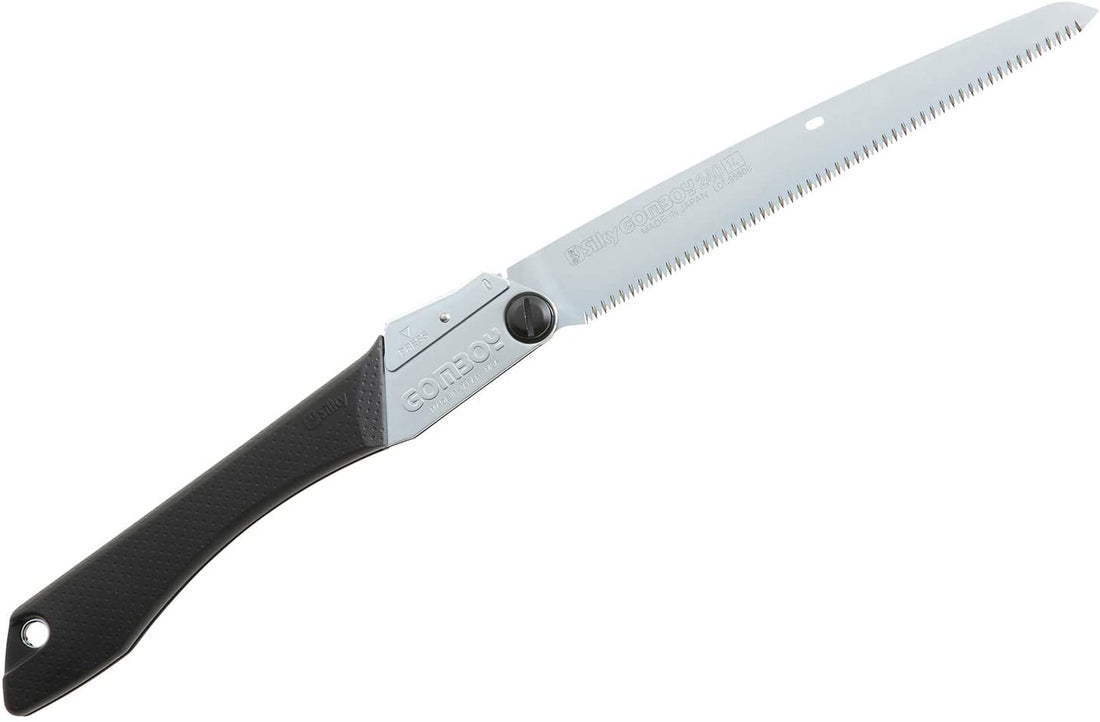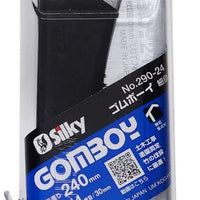 Gomboy Folding Saw 9 1/2" Blade
Gomboy Folding Saw
A durable and versatile folding saw with smooth cutting action. This saw is ideal for pruning as well as cutting dry, hard timber. The non-slip, rubber-clad steel handle provides a good grip. The blade is electrically hardened to hold an edge a long time. The blade will lock in place when it is opened. Replacement blades are available. 
Recommended for cutting: Green wood, general pruning, general woodworking, framing work, bamboo
- Blade length: 9.5"
- Blade thickness: .04"
- 8.5 teeth per inch 
- TPI: 8.5
- Handle type: Steel body coated w/ rubber grip
- 15 ounces