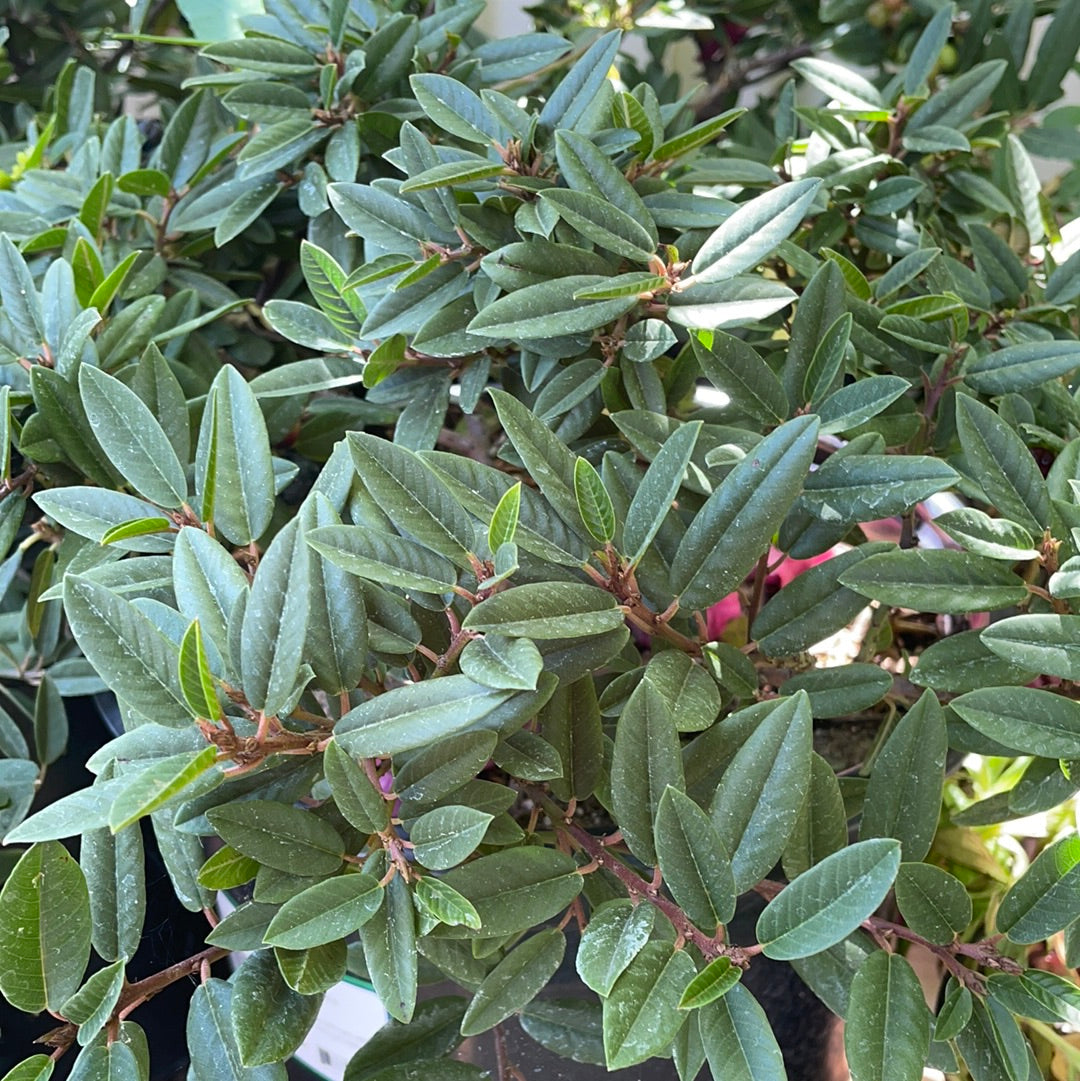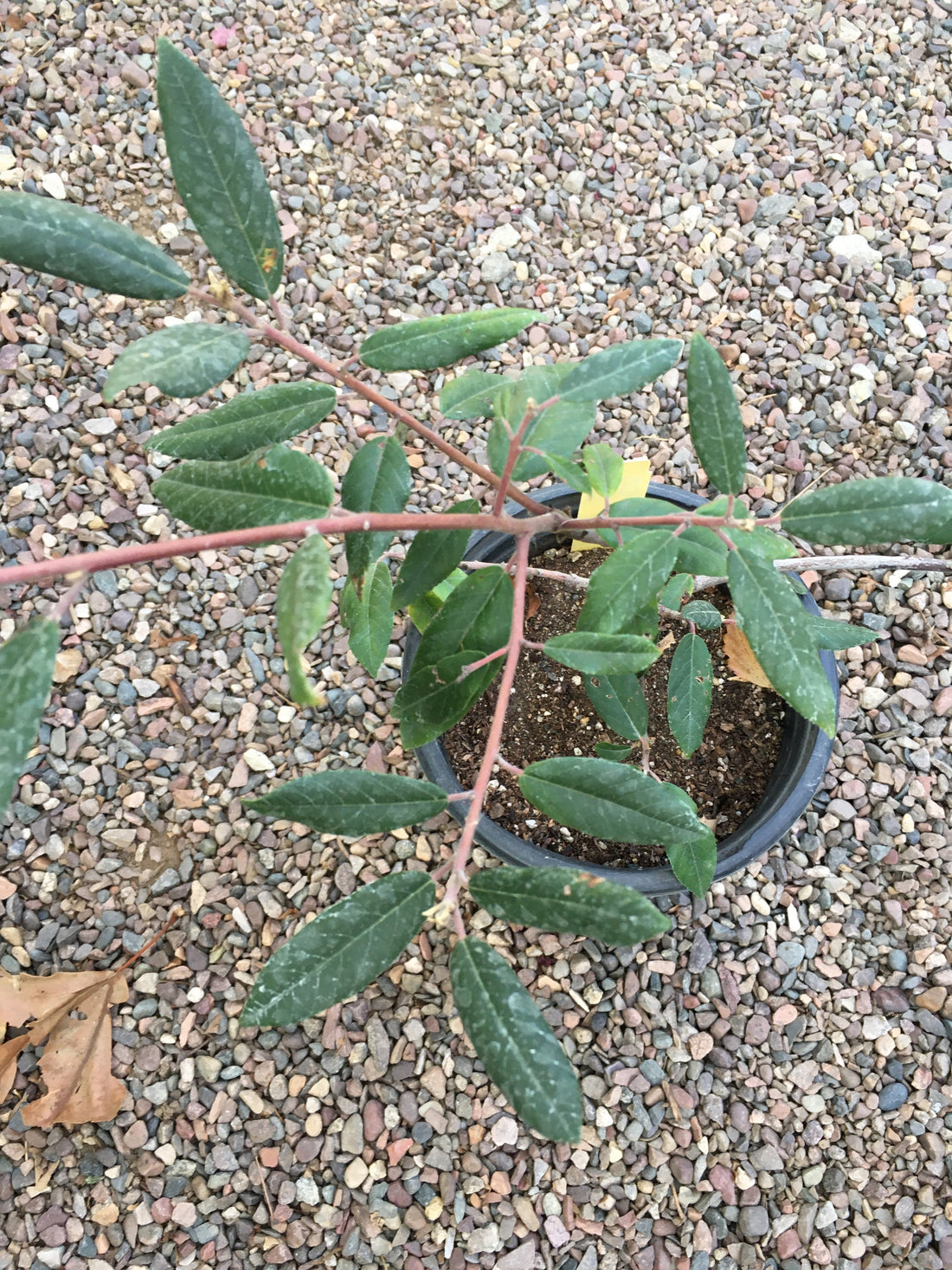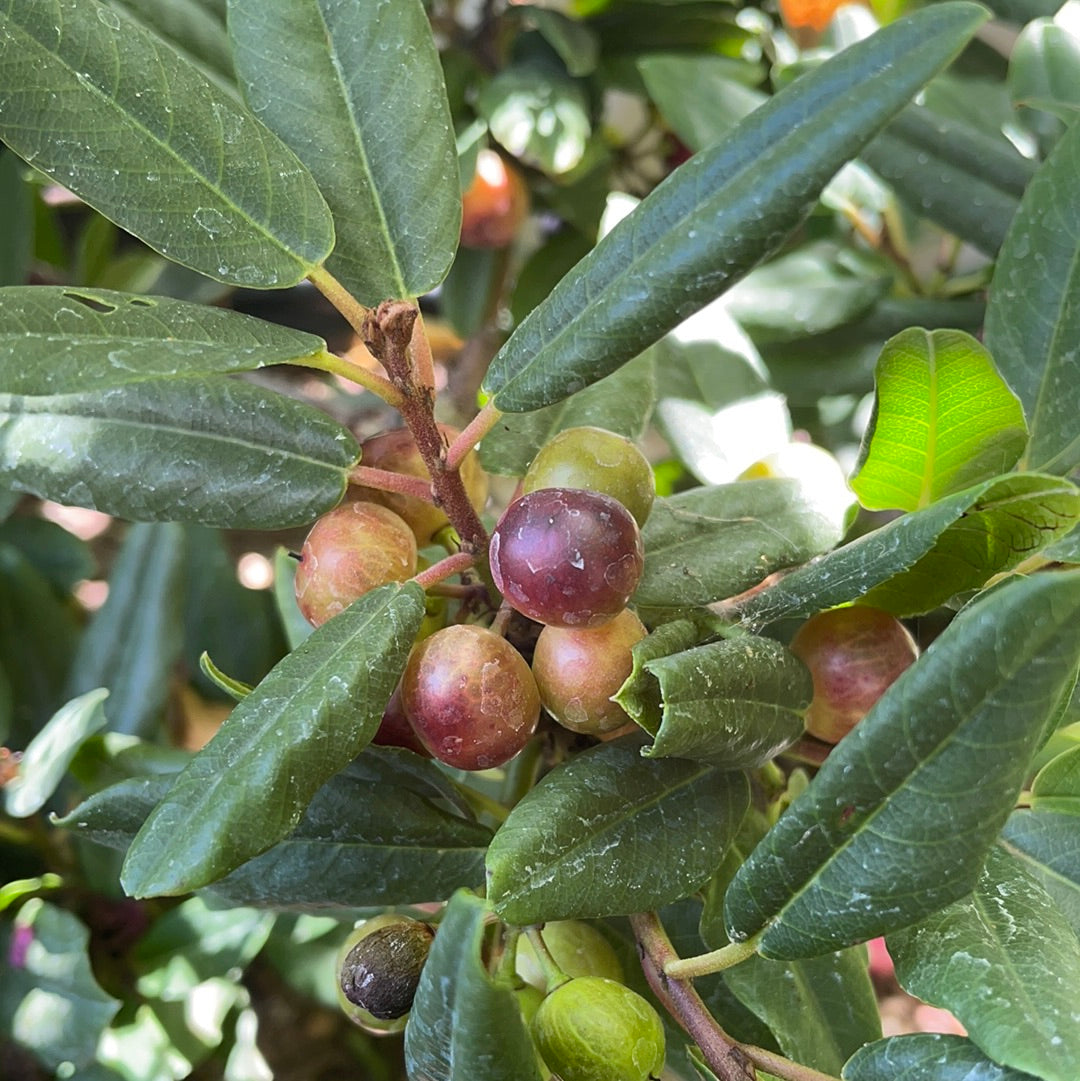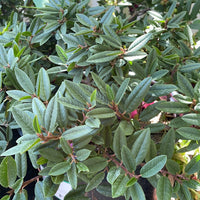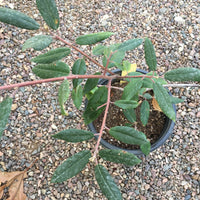 Frangula californica (coffeeberry)
Thanks for signing up for restock notifications!
There was an error signing up for restock notifications. Please try again.
Sign up for restock notifications
 California native Coffeeberry (previously classified as Rhamnus californica)
An evergreen shrub that grows up to eight feet high and ten feet wide.  It can be pruned to maintain a smaller shape.  It has fragrant green yellow blossoms that bloom in the spring and summer.  In the fall this shrub has red berries, which can be toxic.  This plant produces a pollen that can produce an allergic reaction.
You can lightly pinch or prune at any time.  Can be sheared in spring for a formal hedge or screen.  
- Plant in full sun or shade
- Tolerant of most soils, best in heavy clay
- Water once a month, especially during summer
- Great companion plant under evergreen oaks
- Drought tolerant once established
- Fire resistant
- Great for erosion control and bank stabilization
- Hardy to 5 degrees
- Native to California
- Butterfly + pollinator attractor!