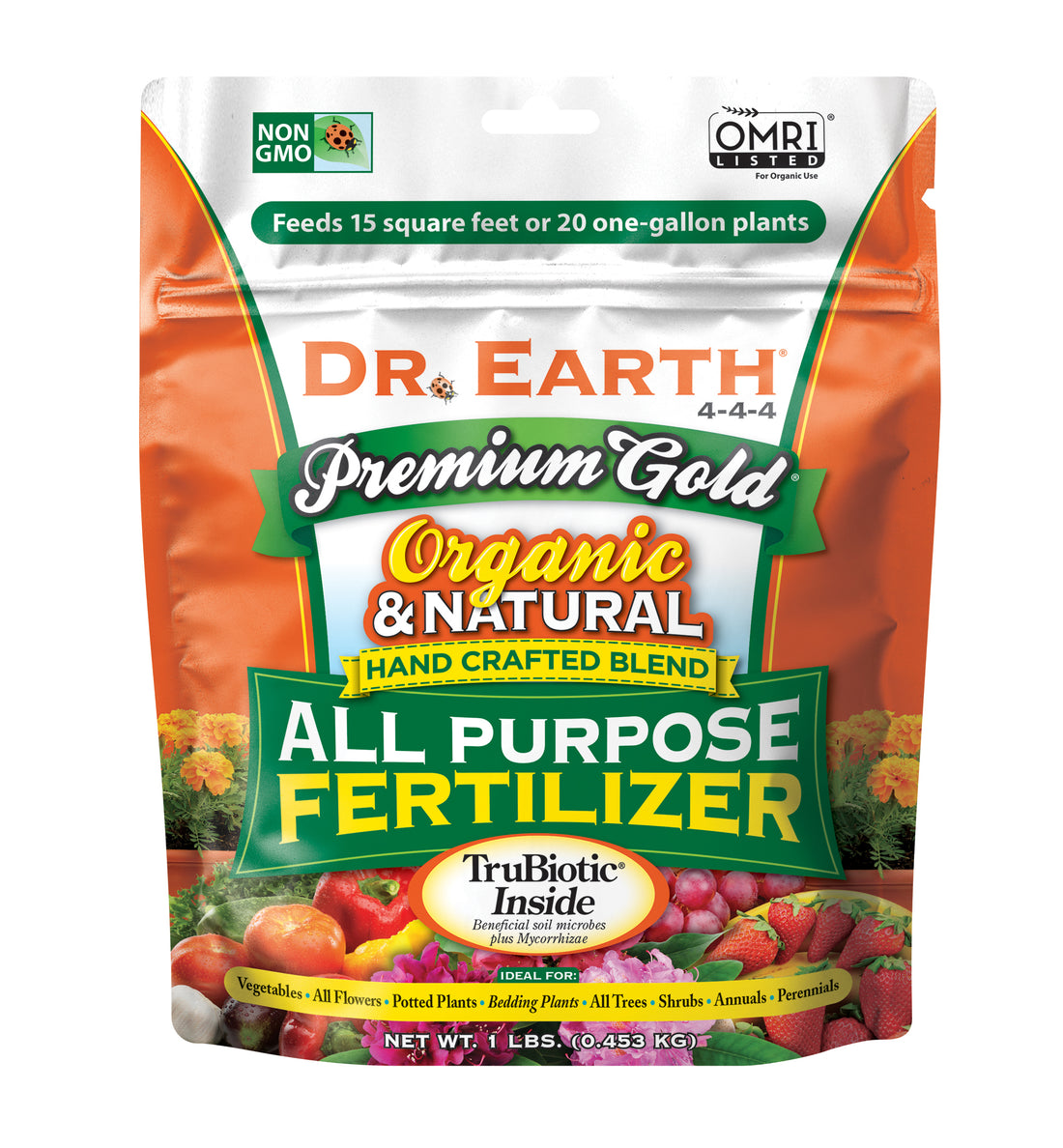 Dr. Earth All Purpose Fertilizer 4-4-4 1LB
Thanks for signing up for restock notifications!
There was an error signing up for restock notifications. Please try again.
Sign up for restock notifications
All Purpose Fertilizer promotes soil health, disease resistance and assists the growth of remarkable plants every time. The nutrients are released quickly, yet continue to feed for several months. Great for every plant in the garden! 100% organic and natural, it contains no GMO's, chicken manure or sewage sludge. Ultra-premium scientific formula provides optimum levels of primary, essential plant nutrients and multi-minerals. TruBiotic ensures organic nutrients are thoroughly broken down and then released in the soil for plant roots to absorb them as they are needed, contributing to drought tolerance, enhanced nutrient availability and increased plant performance. Ideal for vegetables, all flowers, potted plants, bedding plants, all trees, shrubs, annuals and perennials.  
Provides optimum levels of essential plant nutrients; eliminates the need for chemical fertilizers when used as directed.

Eight select strains of ecto and endo mycorrhizae contribute to drought tolerance, enhanced nutrient availability and increased plant performanc
100 Percent natural and organic; stable and consistent plant growth no growth spike; exceptional result because nutrients are released quickly
Feeds 15 sq. ft. or 20 one-gallon plants