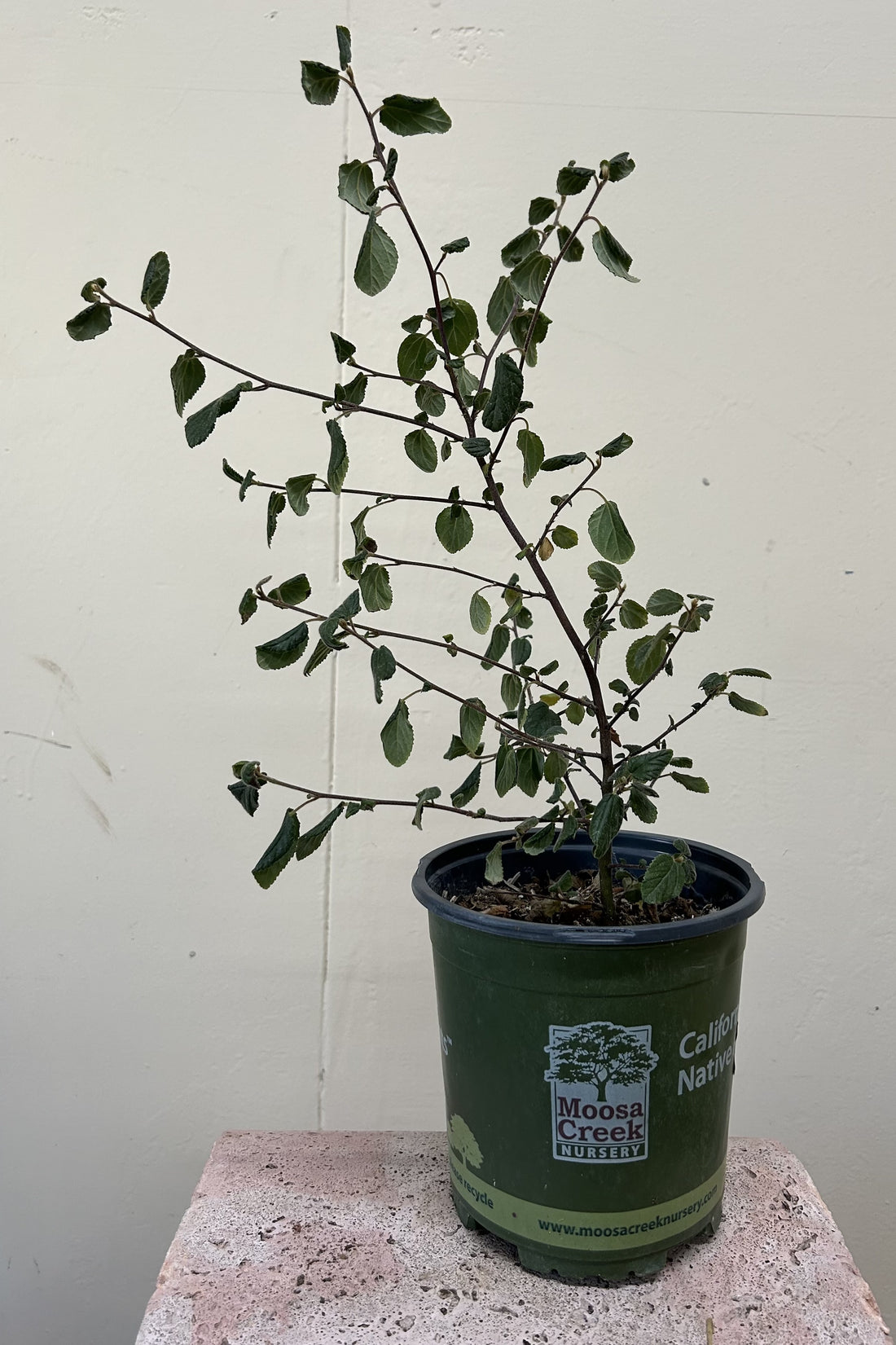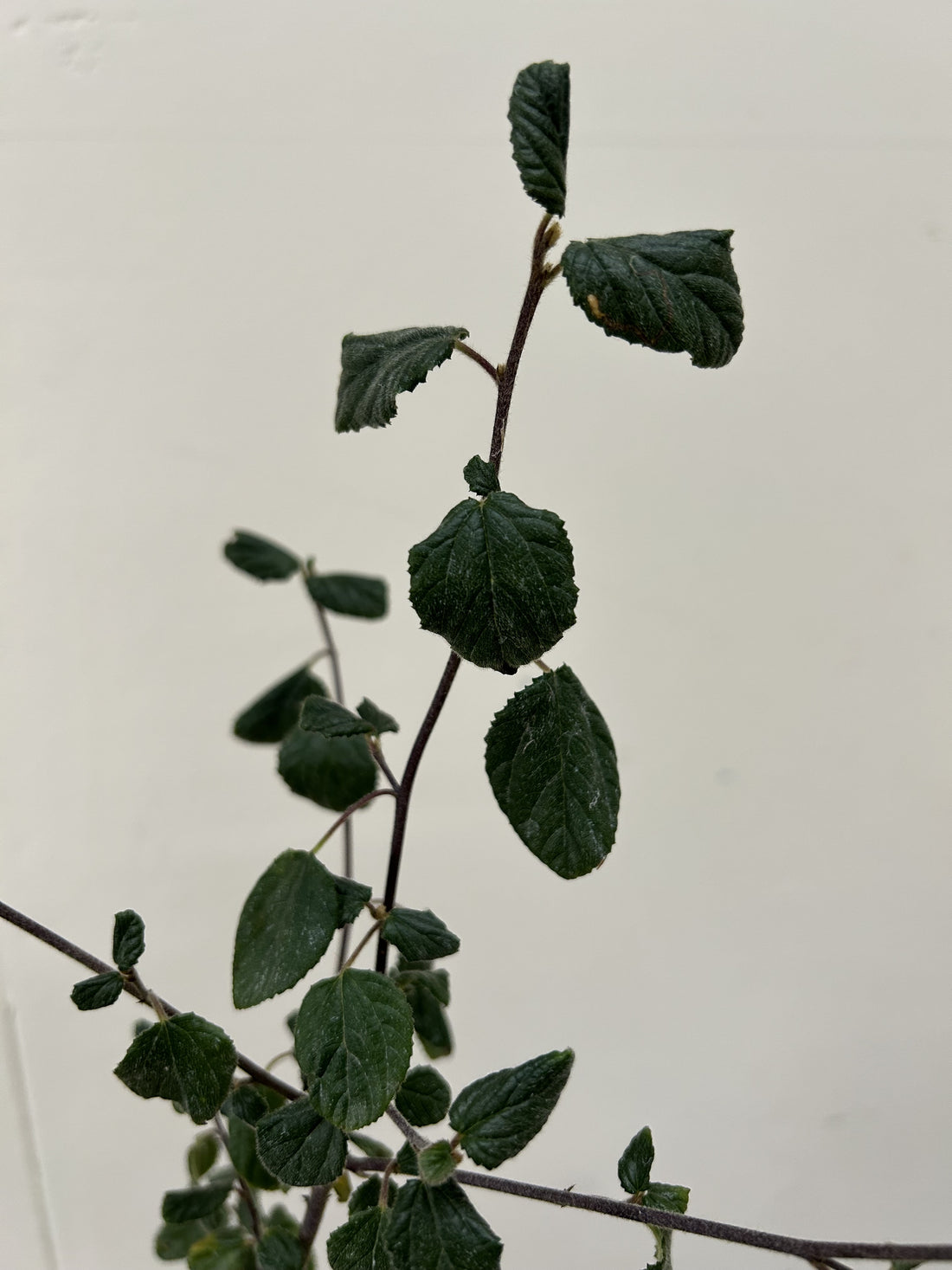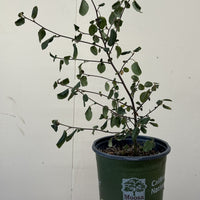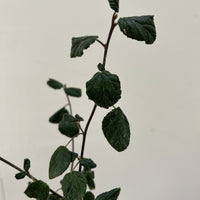 Ceanothus oliganthus, Hairy Ceanoths
Thanks for signing up for restock notifications!
There was an error signing up for restock notifications. Please try again.
Sign up for restock notifications
Hairy Ceanothus

An evergreen shrub that is endemic to dry chaparral coastal mountain ranges in California.  It grows up to ten feet tall and thirty feet wide.  The fruit can sometimes be hairy. The blue flowers bloom winter through spring.  This plant is great for hedges, screens or shrubs.


Pinch and lightly prune in spring after flowering. You can remove flower clusters right after blooming to encourage a denser growth habit.   If given too much water it will be short lived.  You shouldn't cut into any new growth that is larger around than a pencil.  Larger cuts heal slowly and become infected with apricot dieback fungus, fungal spores are spread by rain.  
An easy California Native to grow in the Los Angeles area.  
- Plant in full sun to light shade

- Tolerates light pruning 
- Tolerant of heavy clay and sandy soil, needs good drainage
- Water once a month after the first year - no summer water
- Drought tolerant
- Attracts butterflies, bees, and birds
- Hardy up to 15 degrees

- Native to California