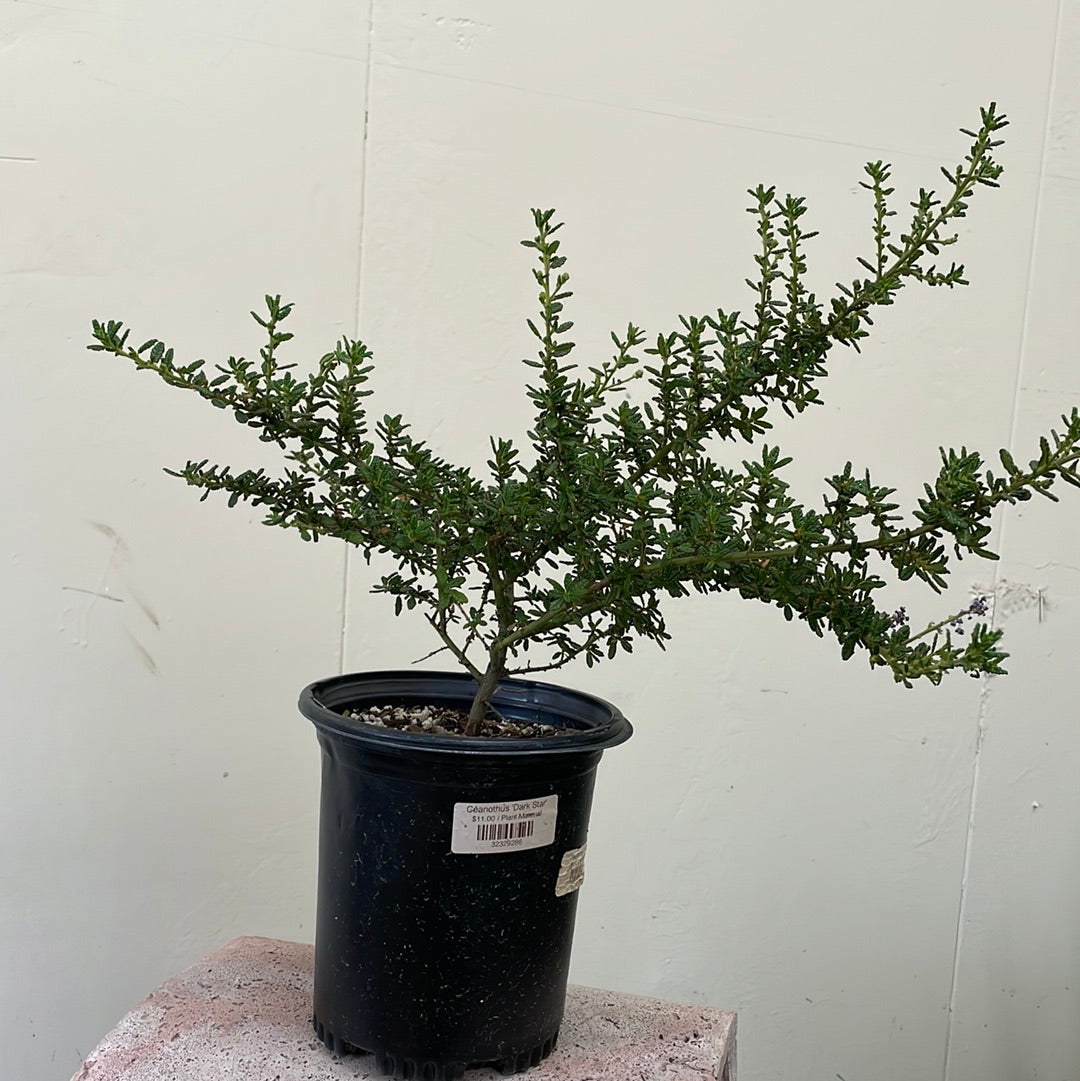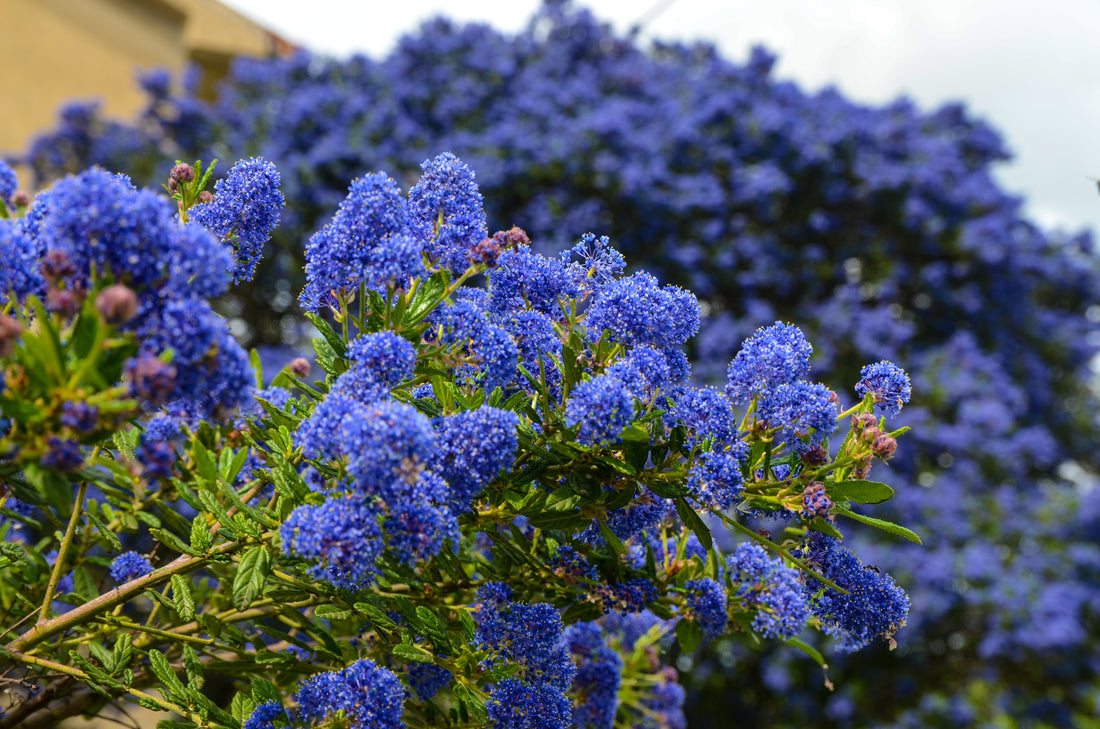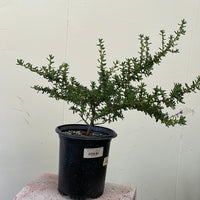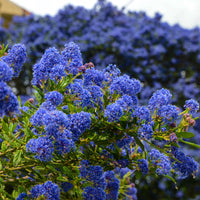 California Mountain Lilac
A fast growing shrub that reaches up to five feet high and wide.  Deep blue flowers bloom in Spring.  A cross between the Santa Barbara Ceanothus, Ceanothus impressus and Ceanothus papillosus var. roweanus cultivated by Ken Taylor.  To shape the plant, keep them dense and trim spent flowering branches before they seed in April or May.
Pinch and lightly prune in spring after flowering. You can remove flower clusters right after blooming to encourage a denser growth habit.   If given too much water it will be short lived.  You shouldn't cut into any new growth that is larger around than a pencil.  Larger cuts heal slowly and become infected with apricot dieback fungus, fungal spores are spread by rain.  
- Plant in full sun
- Best in well draining soil
- Drought tolerant - maximum water during summer is twice a week once established 
- Great companion plant under evergreen oaks
- Attracts bees, butterflies and birds
- Hardy up to 15 degrees
- Native to California