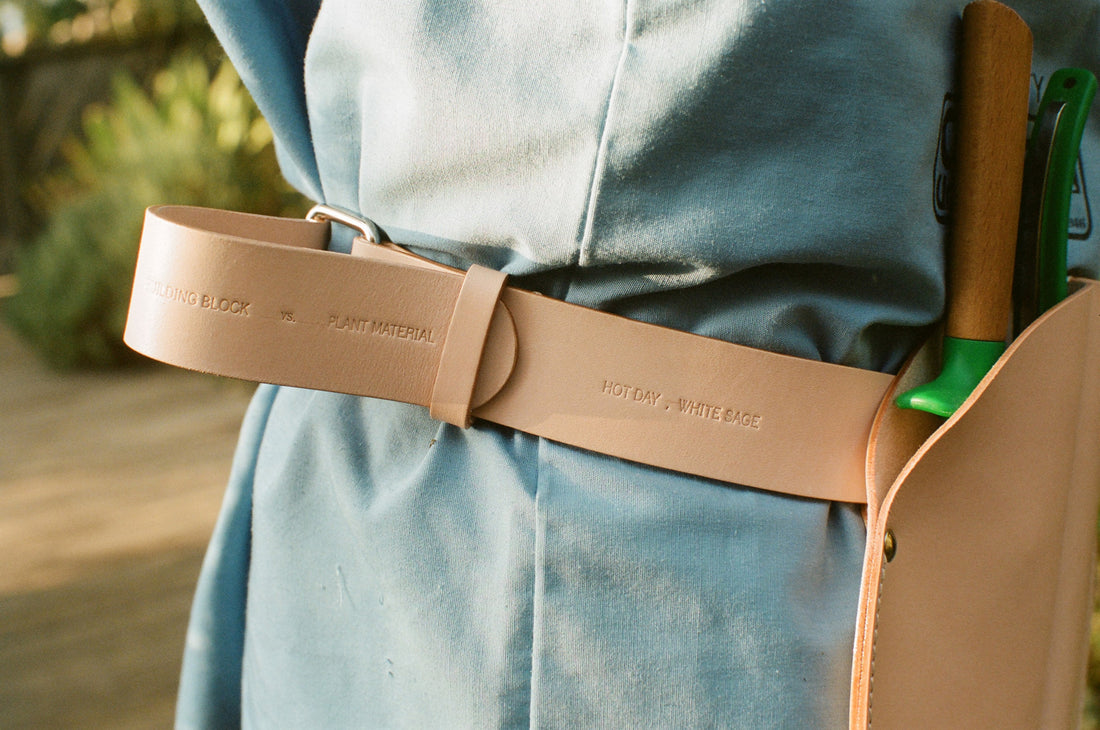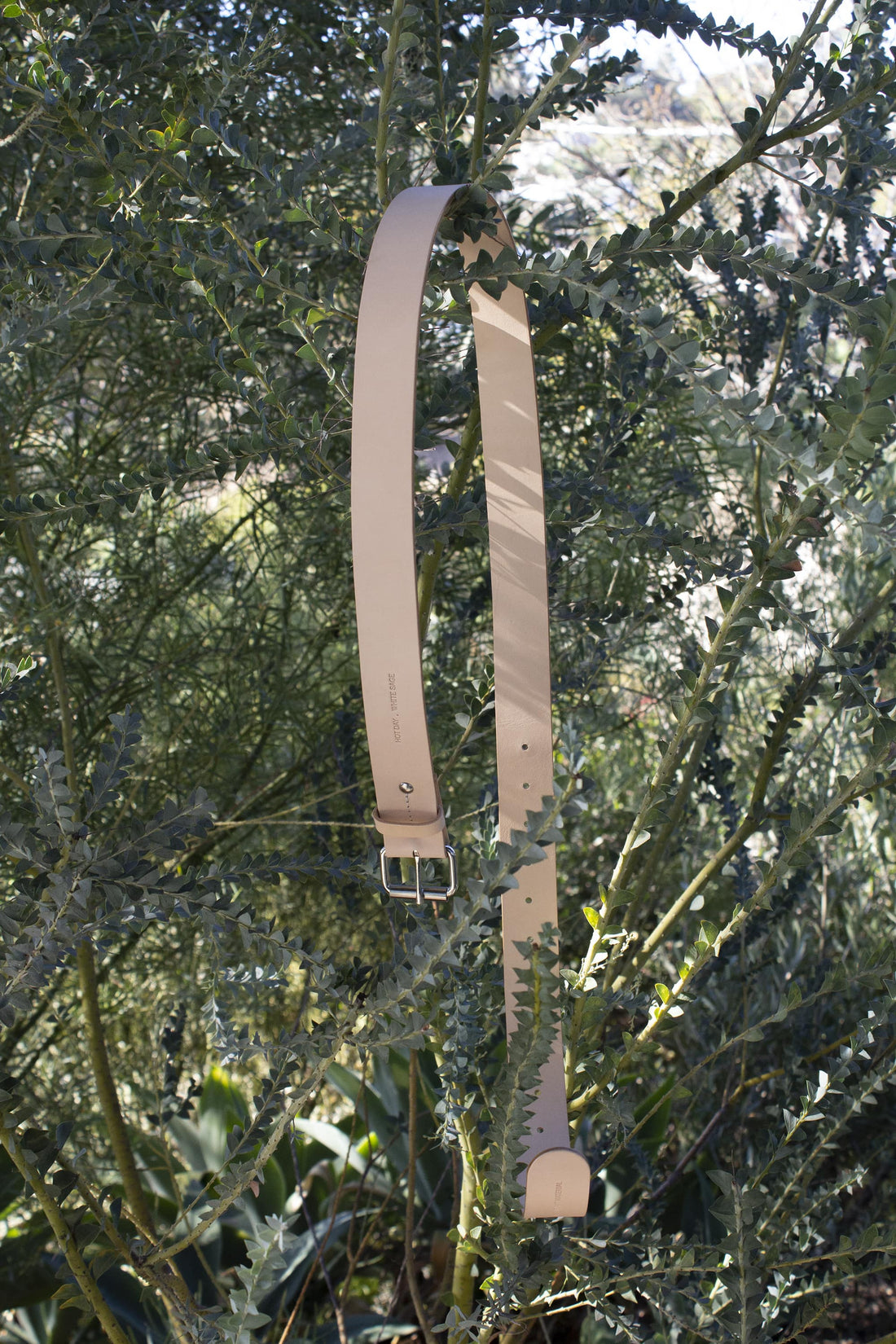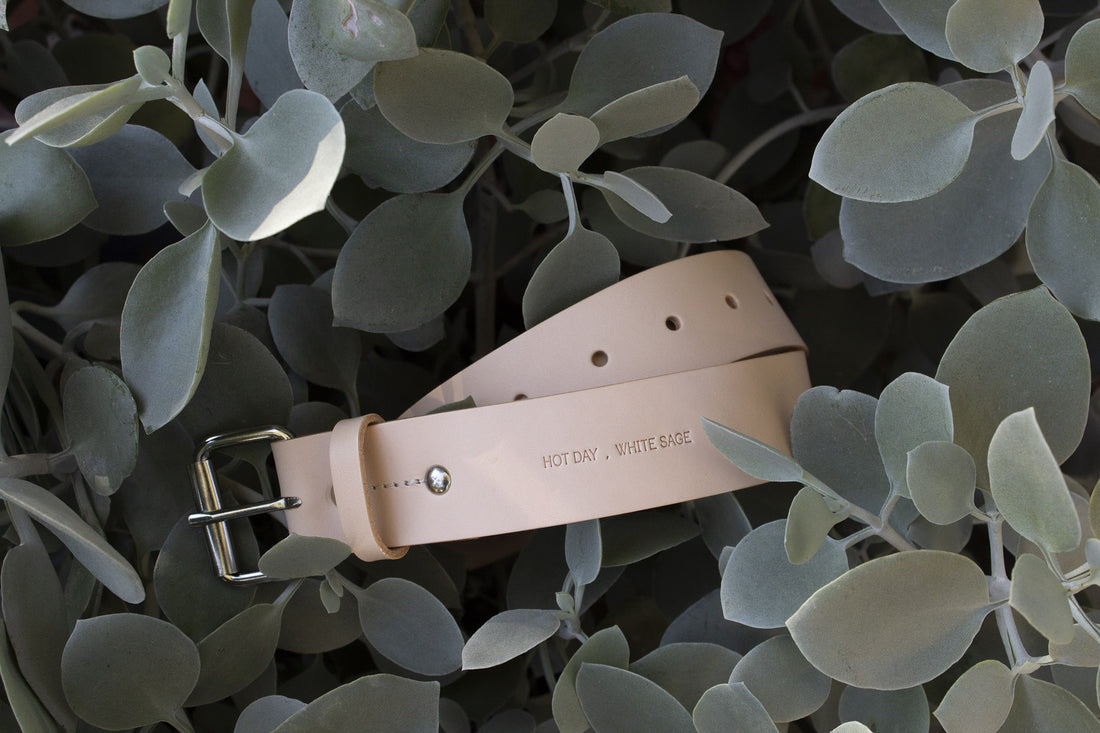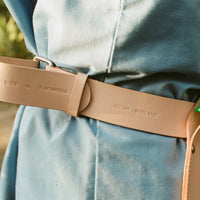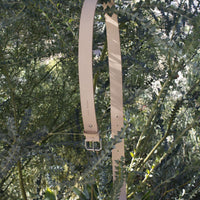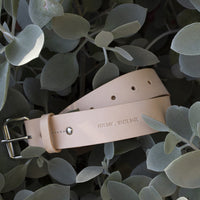 Building Block Garden Belt
In collaboration with the Building Block design studio.  Double sided Natural vegetable tanned leather belt with debossed quote "Hot Day, White Sage".
Pale pink to begin with but will take on a rich caramel tone once exposed to water, sunlight, time, love, etc.
Use with the Half Moon or Full Moon or by itself. 
Holsters sold separately. 
120 cm/ 47 in long
Double sided Natural Vegetable Tanned Leather 
Chrome plated hardware