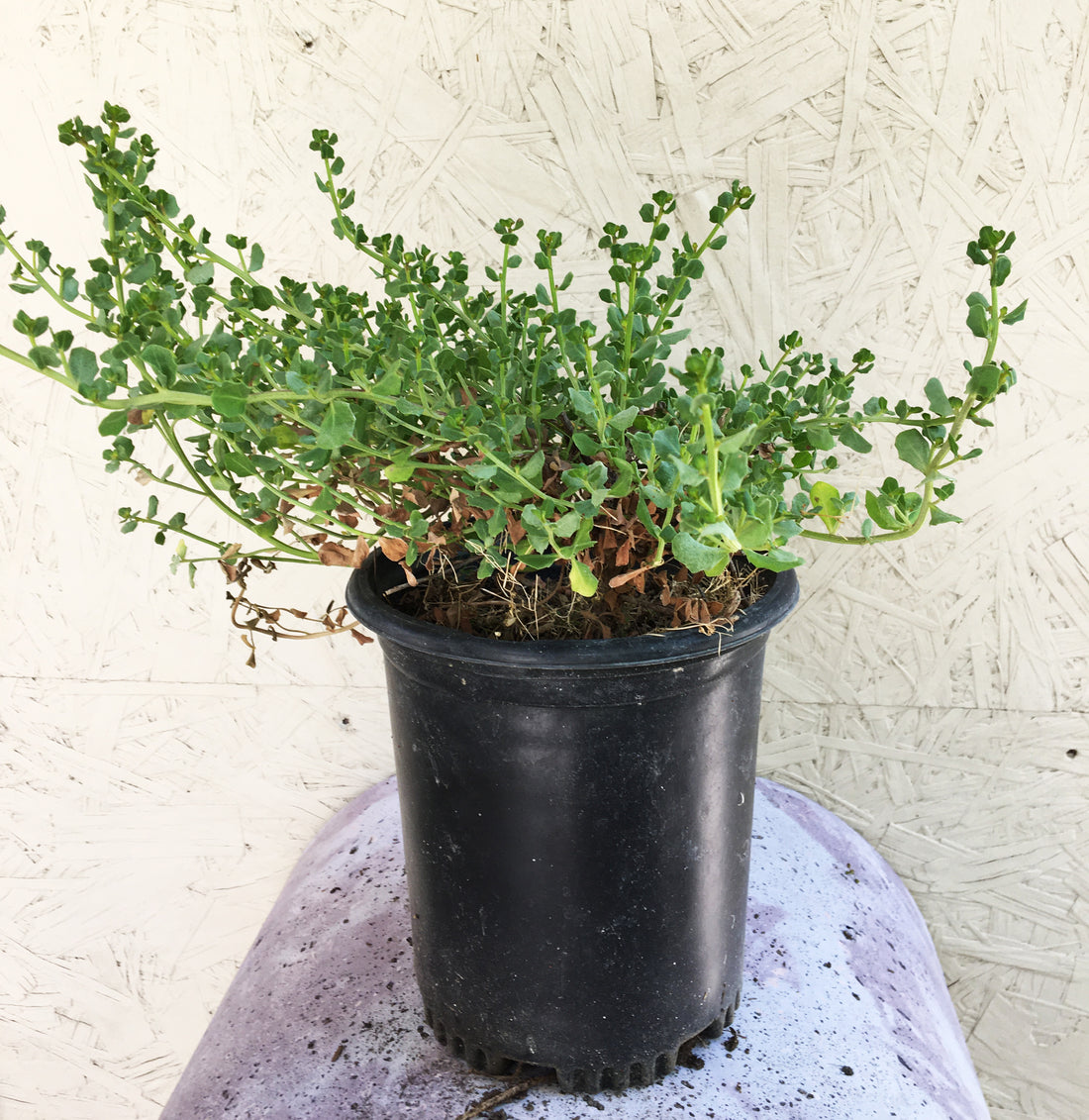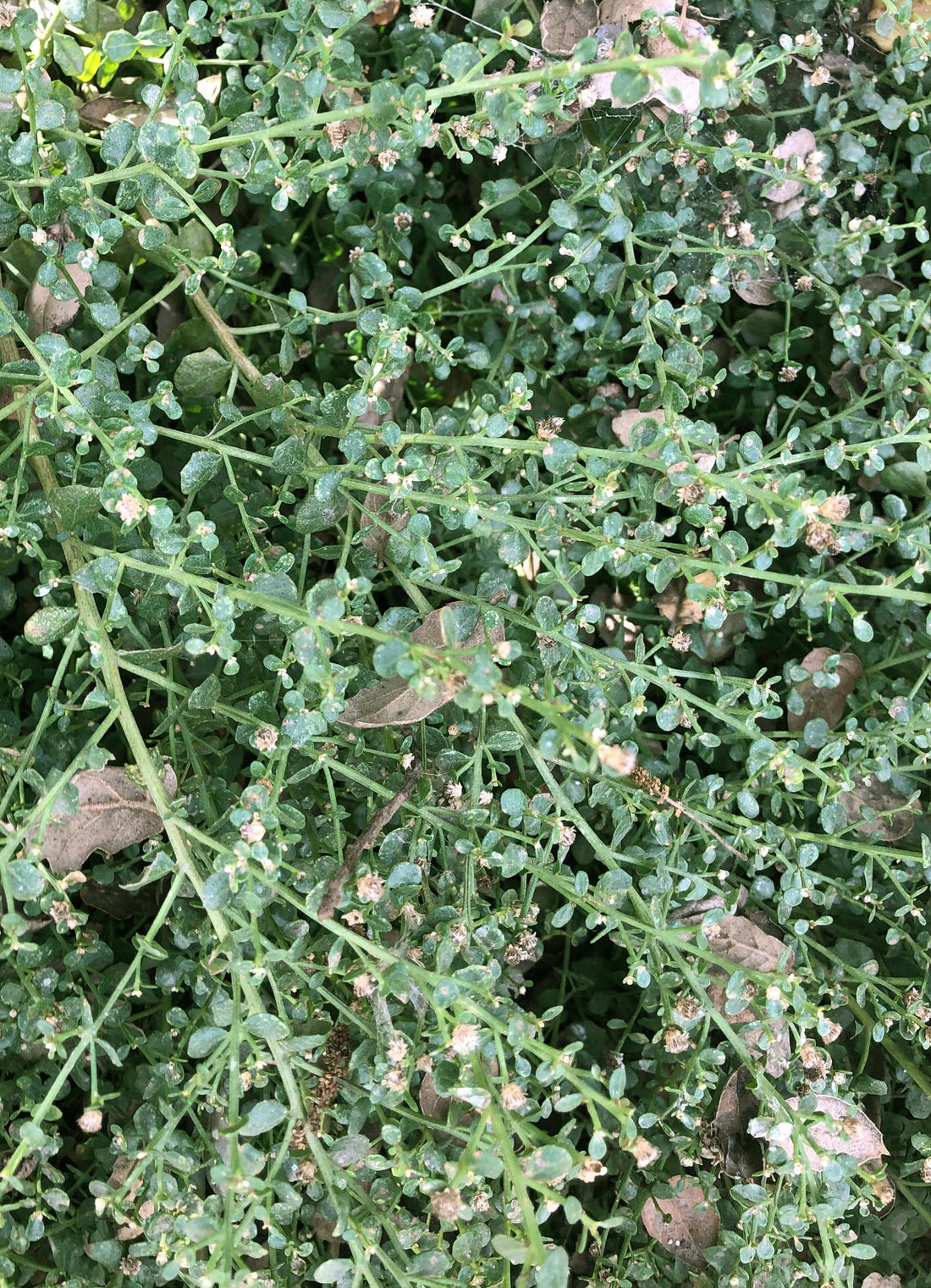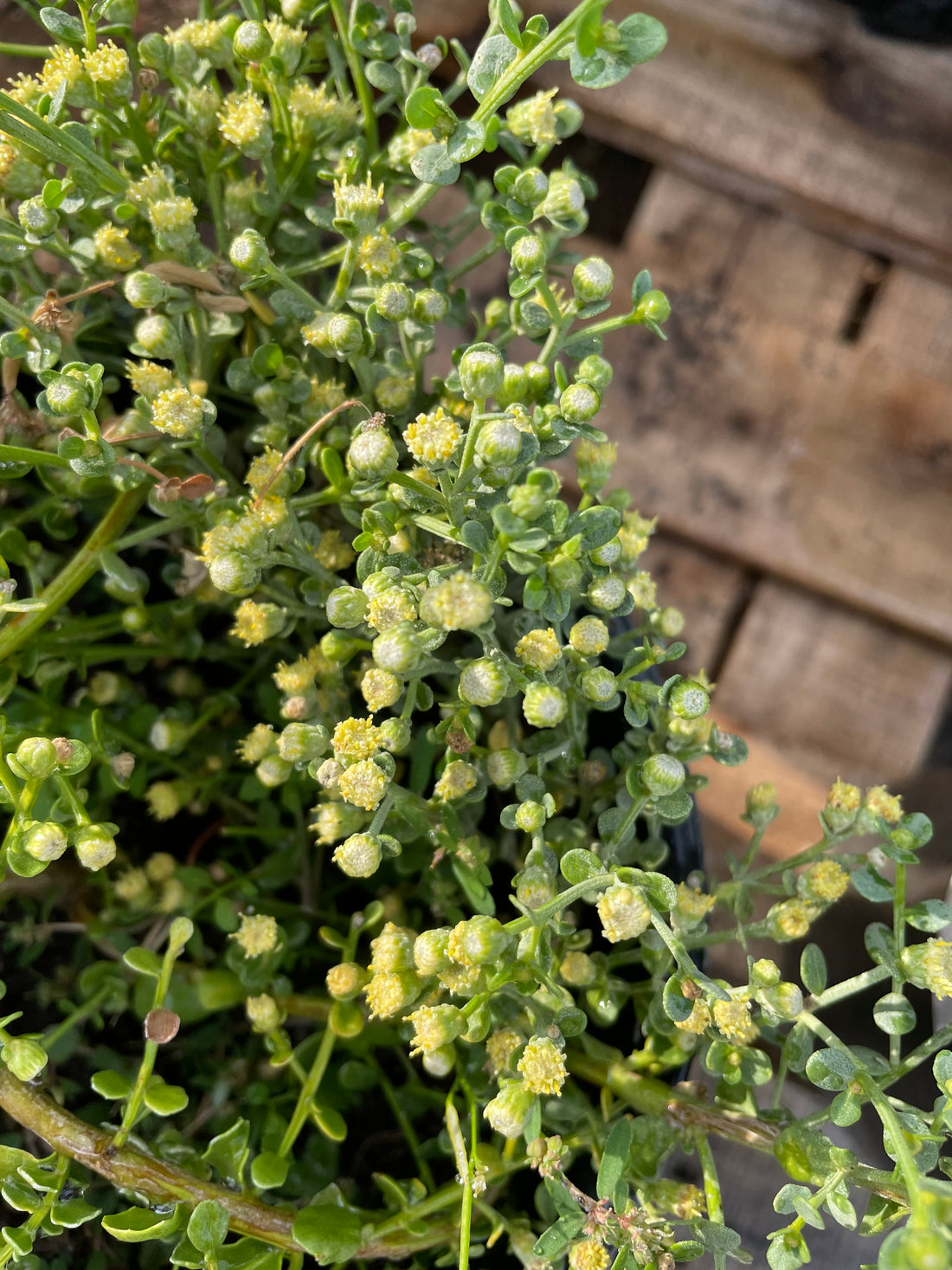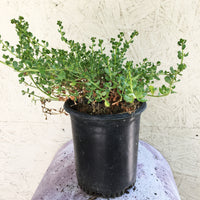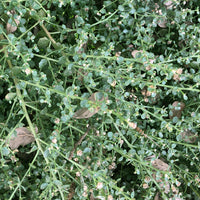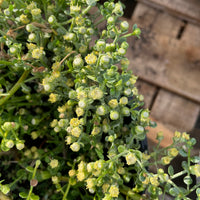 Baccharis pilularis 'Pigeon Point' (coyote bush)
Coyote Bush
A shrub that grows up to two feet tall and ten feet wide with yellow, cream, and white flowers that bloom throughout the year.  It is used as a ground cover, hedge, or bank stabilization.
Plant with:  oaks, Toyon, Coffeeberry species, Manzanita species, Ceanothus species, sages, and most other chaparral species
- Plant in full sun to part shade

- Best in fast, medium, and slow draining soil
- Water once a week once established
- Heat tolerant
- Attracts birds, bees, and butterflies
- Bushtits eat the seed and the insects it harbors, the Gold-crowned Sparrow eats the winter-ripe seed.
- Native to California