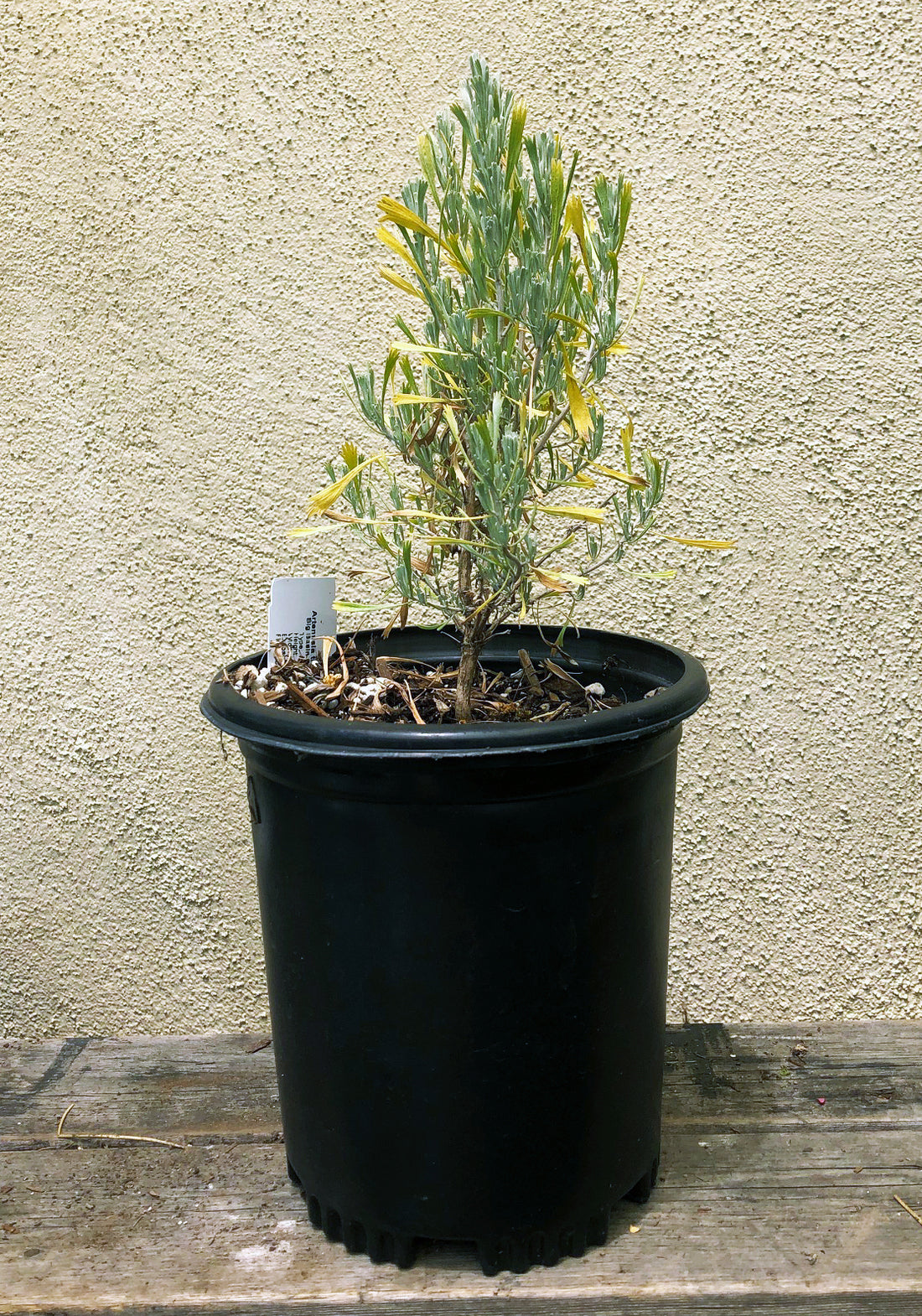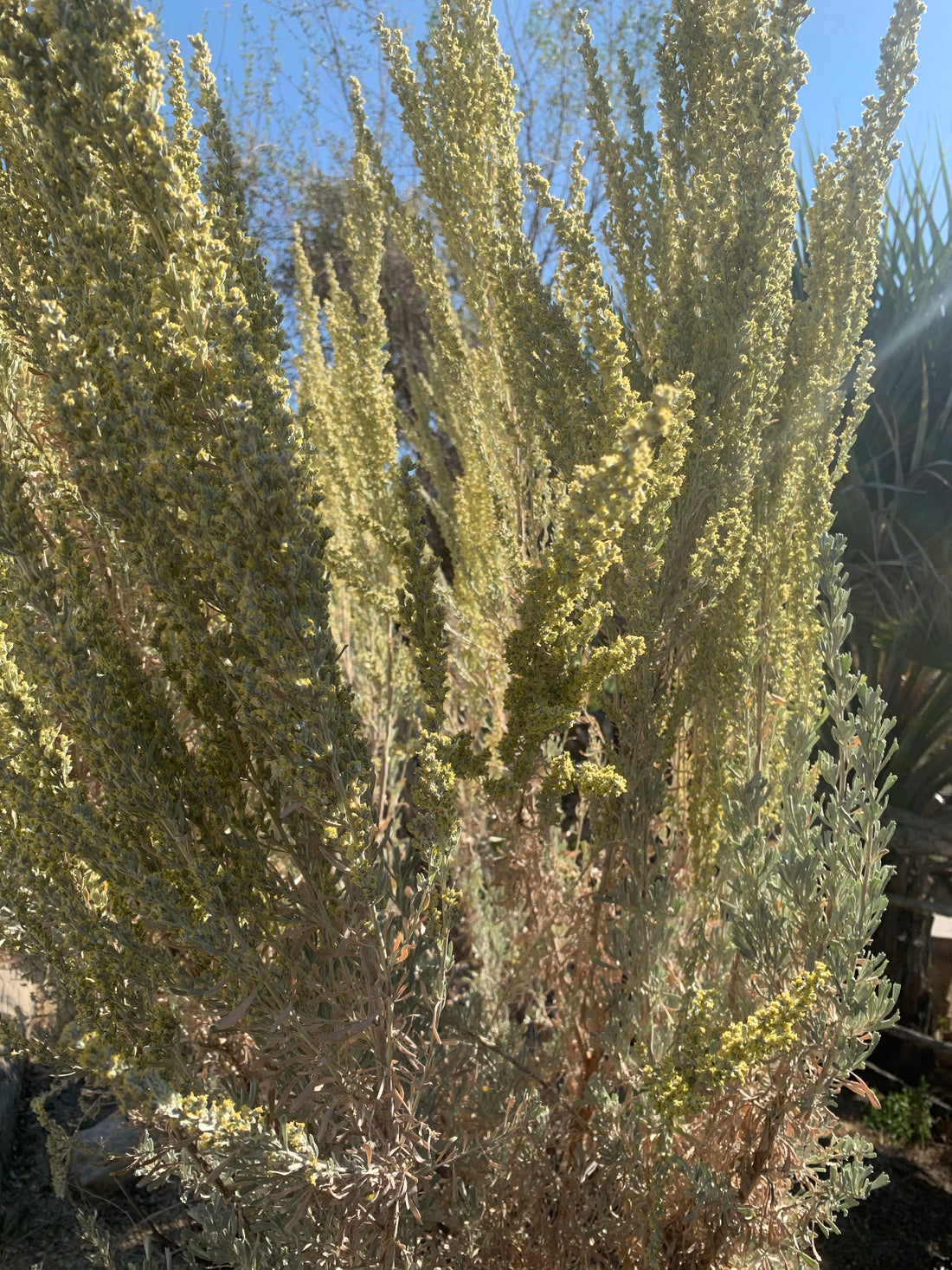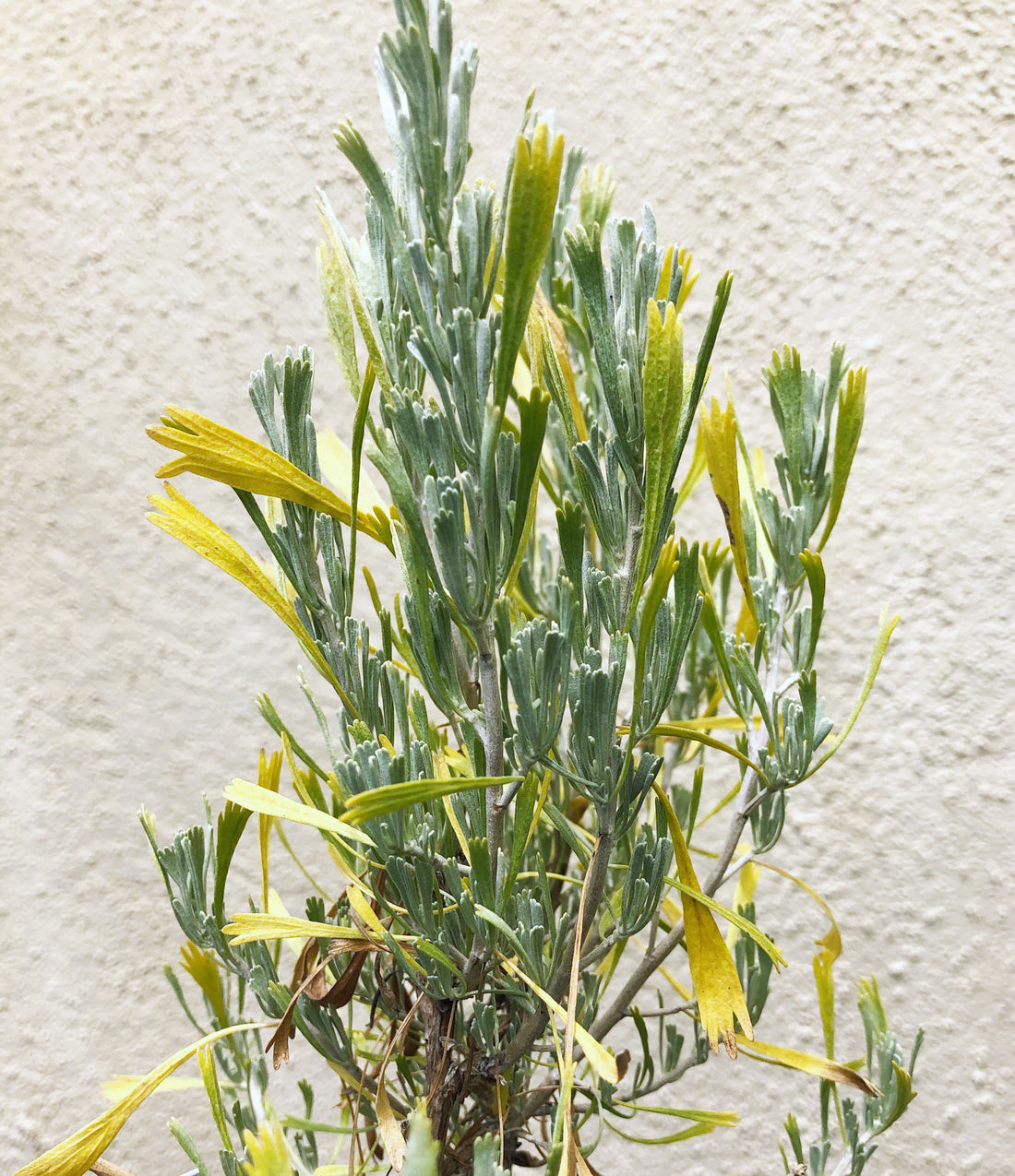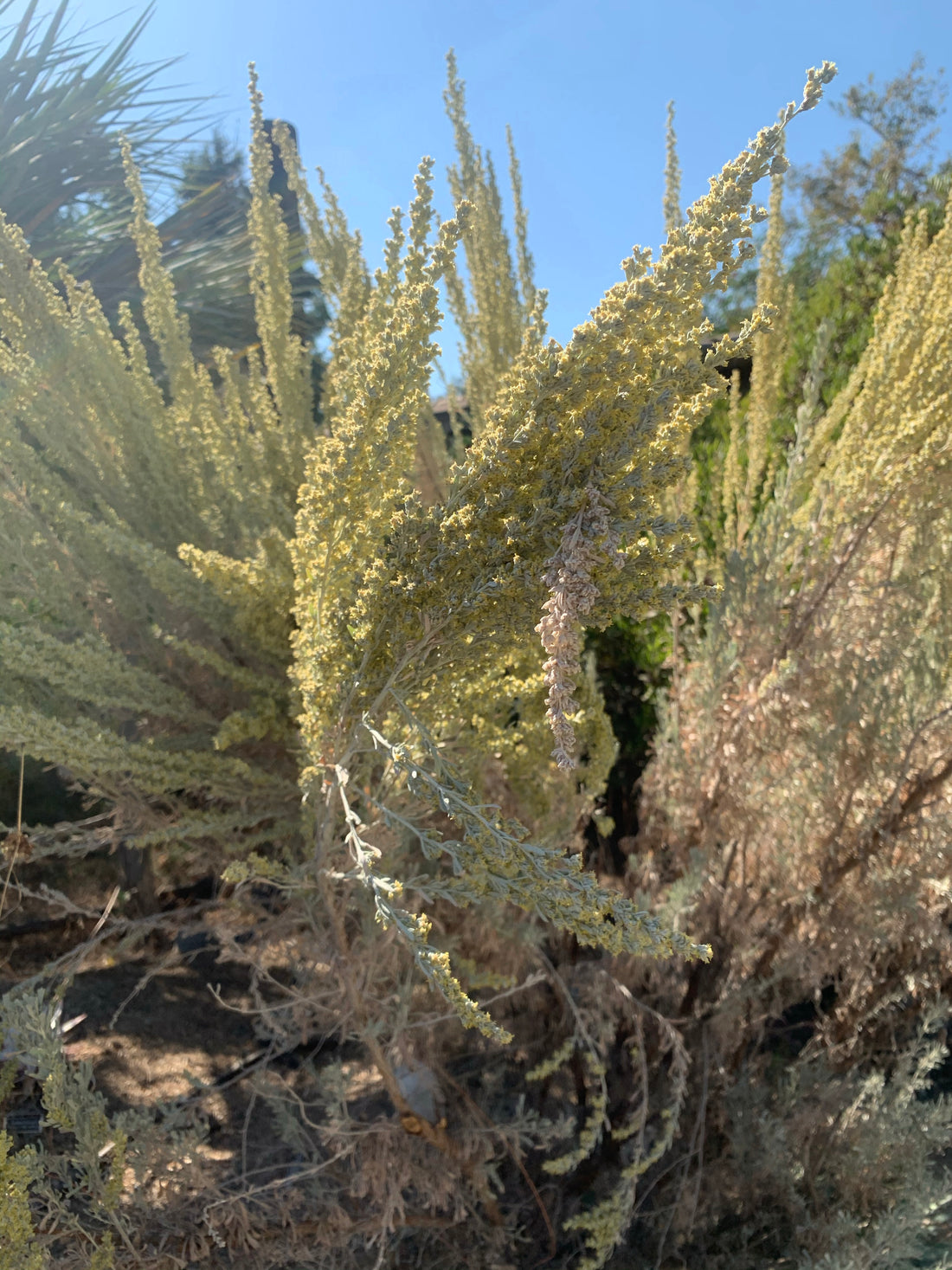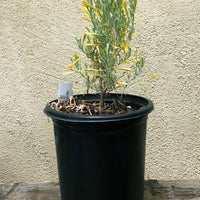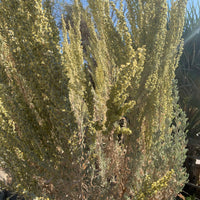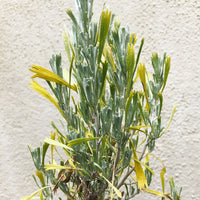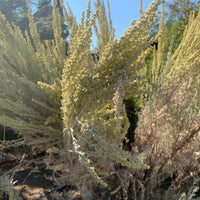 Artemisia tridentata (Big Sagebrush)
Thanks for signing up for restock notifications!
There was an error signing up for restock notifications. Please try again.
Sign up for restock notifications
Big sagebrush or Great Basin sagebrush
A nitrogen fixing evergreen shrub that grows up to 15 feet tall and 10 feet wide. It may have a short trunk or be branched from the base.  It has yellow-green flowers that bloom in the summer.  This plant produces a pollen that can produce an allergic reaction.
Big Sagebrush is the dominant shrub over vast areas of the Great Basin region. Several subspecies have been identified, all more or less similar to the typical form. Sagebrush is a valuable forage plant for wildlife, particularly during the winter. It is browsed by deer, moose, elk, antelope, and bighorn sheep, especially in late winter and spring.  These plants grow quickly and develop twisted stems.  You should pinch the plant when young to promote a denser growth habit.  You can also deadhead in fall or early winter after blooming.
- Full Sun
- Irrigation: medium water needs
- Fragrant foliage
- Drought tolerant once established
- Attracts butterflies
- Native to California