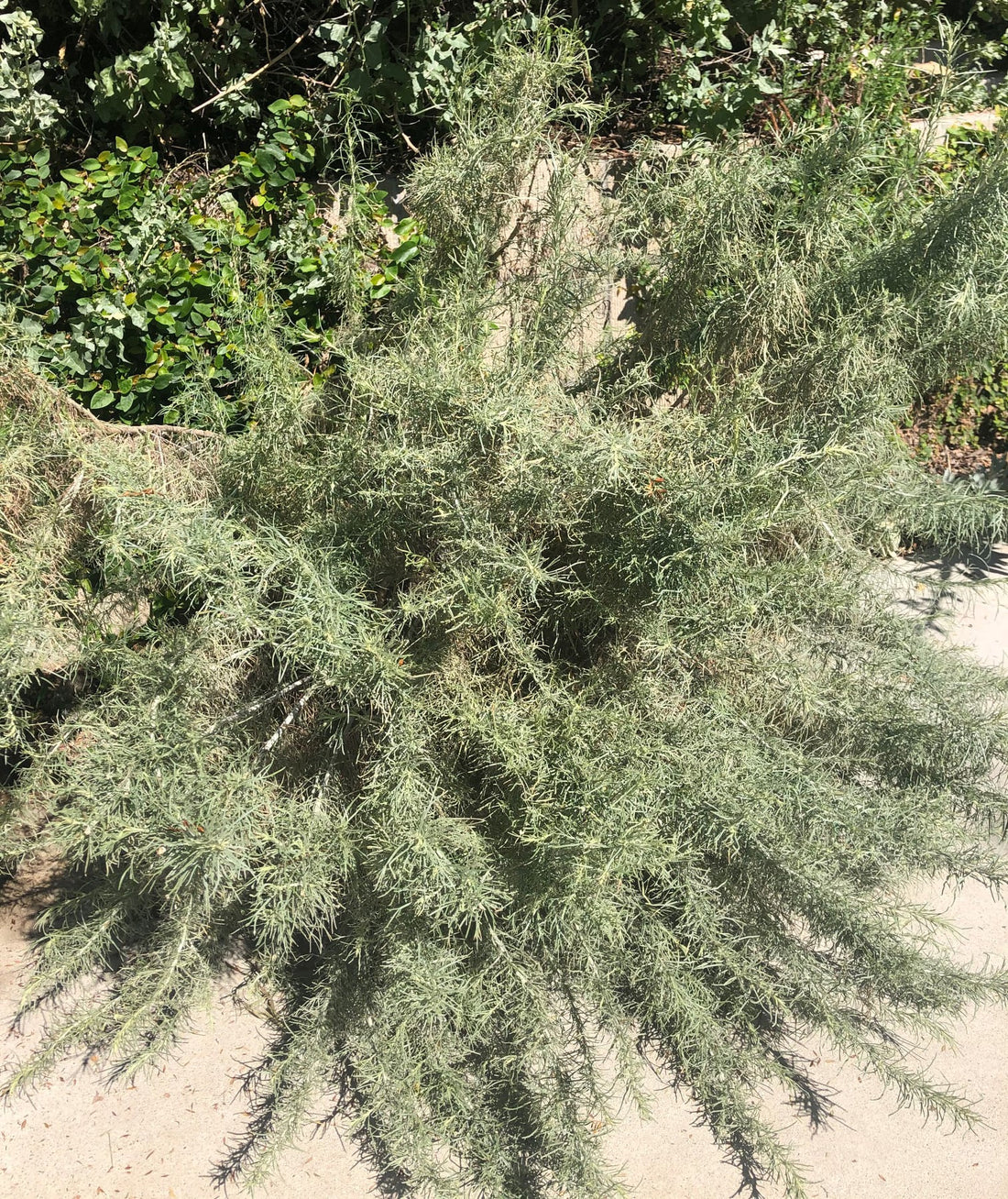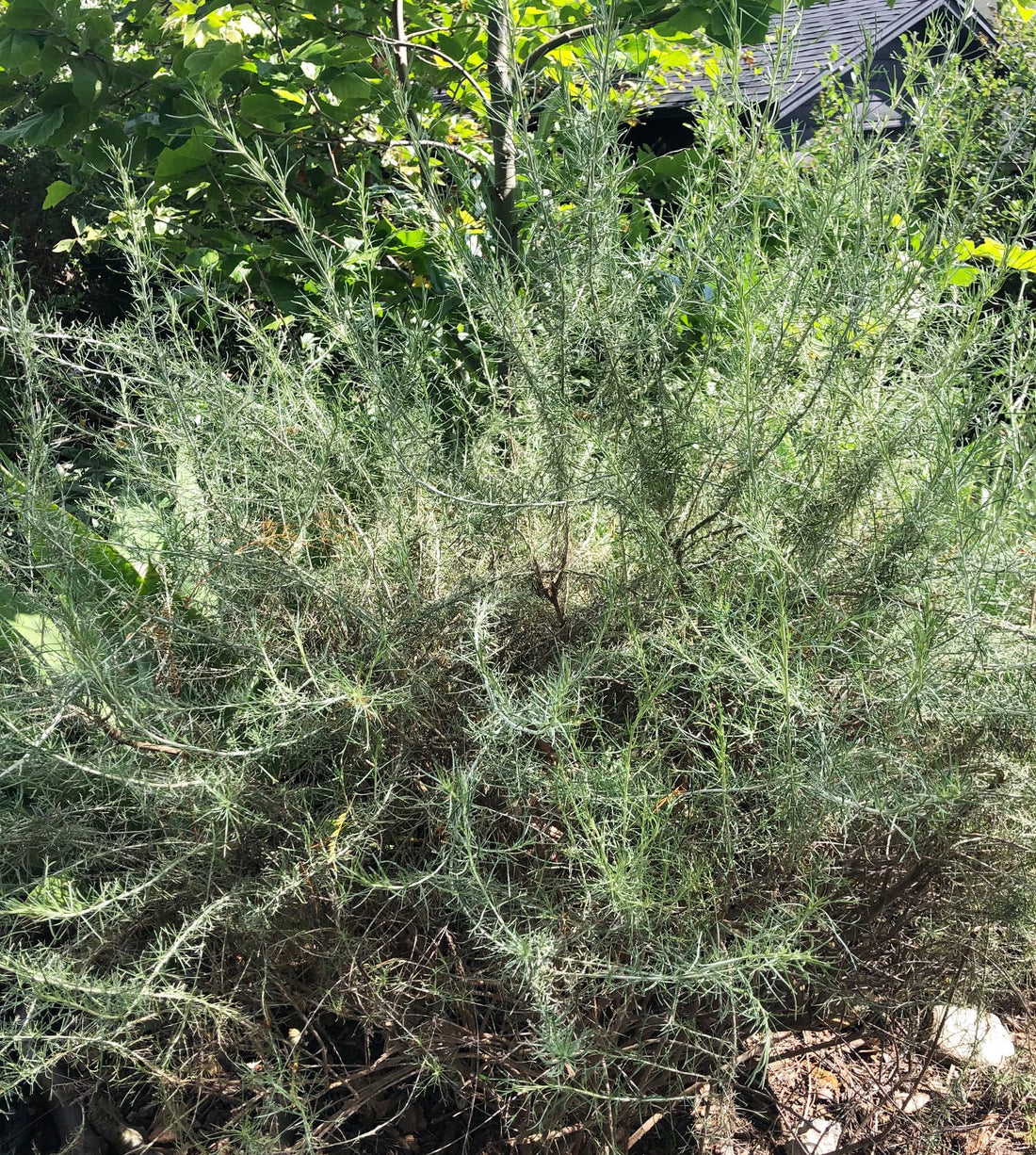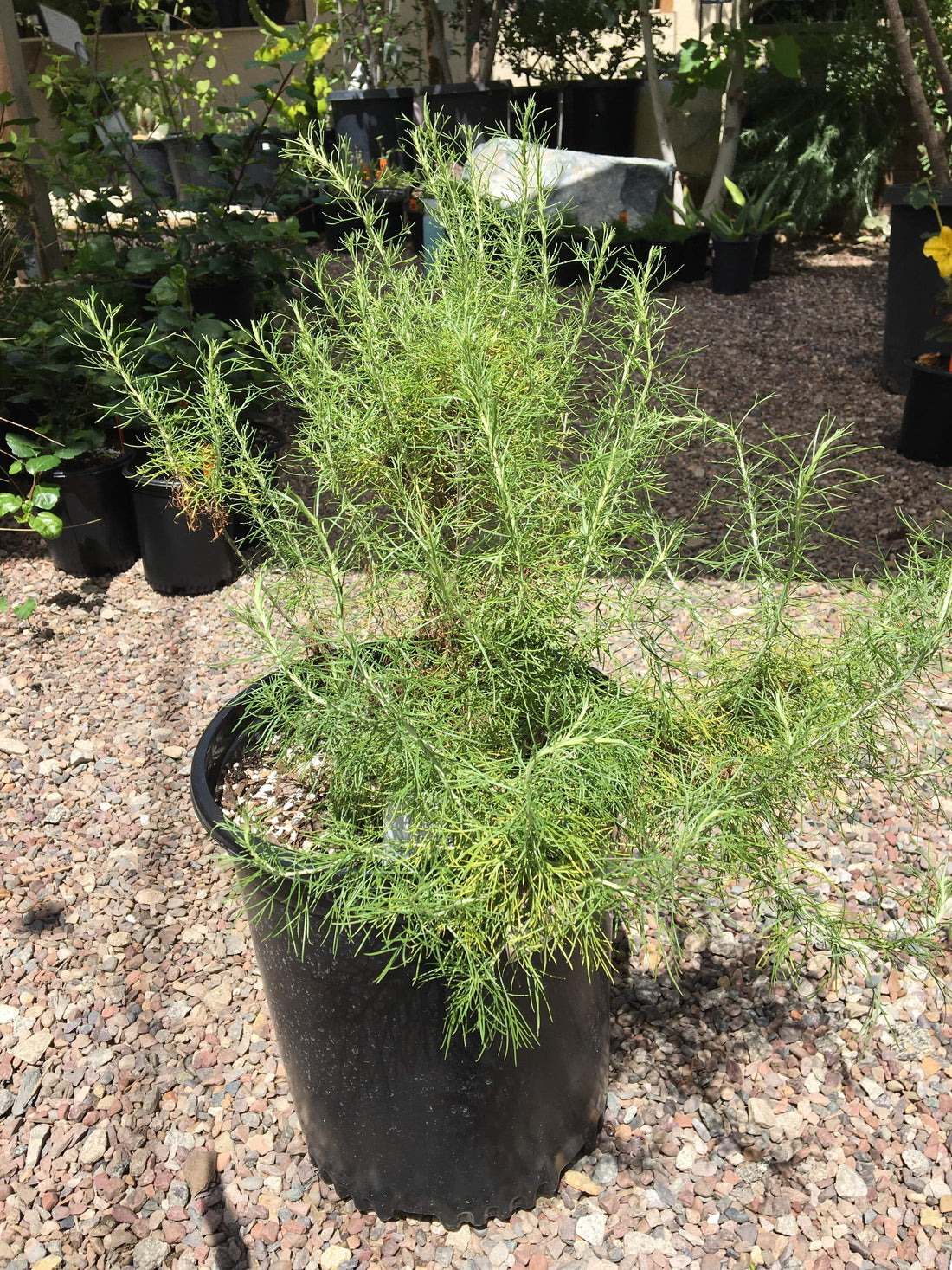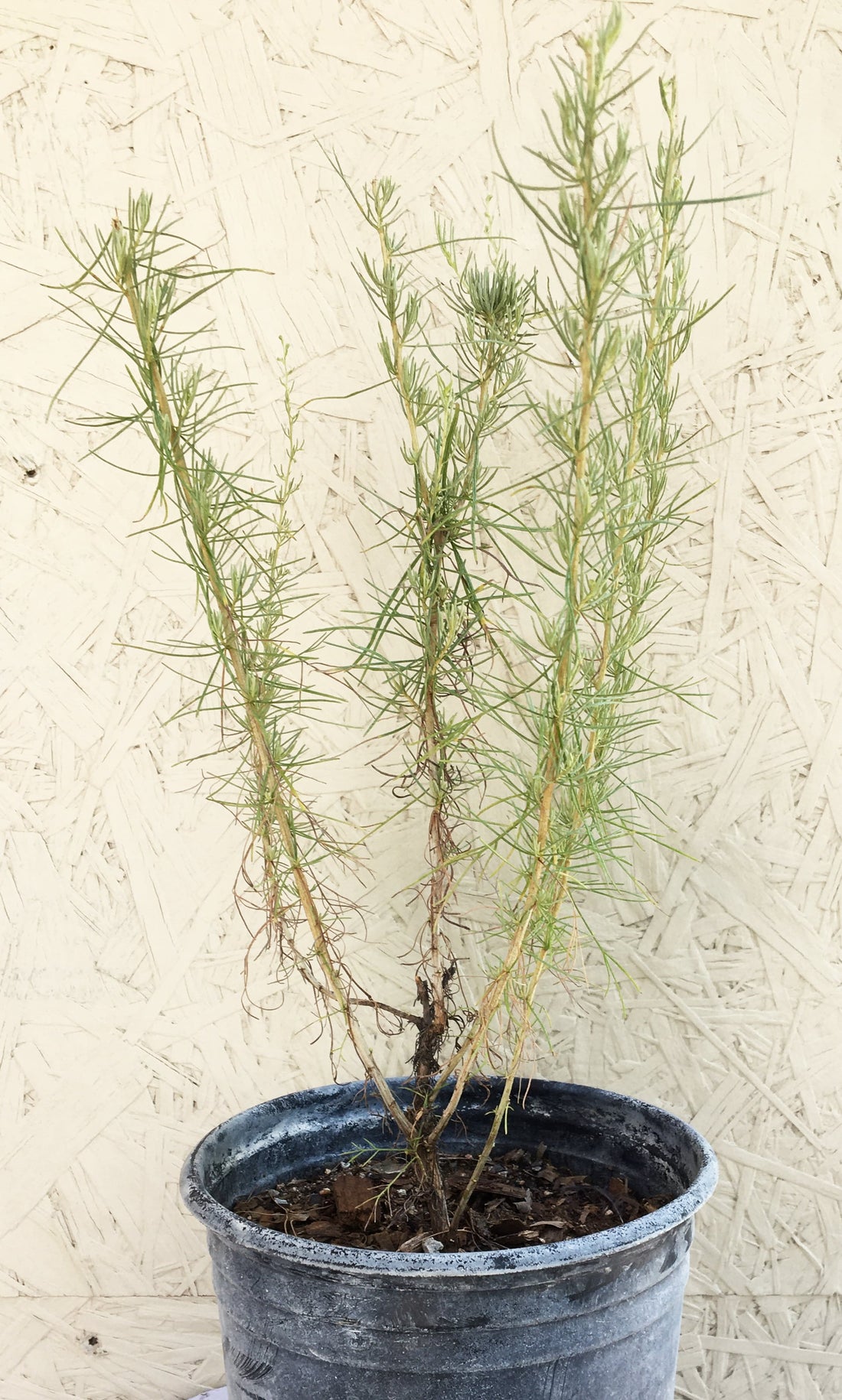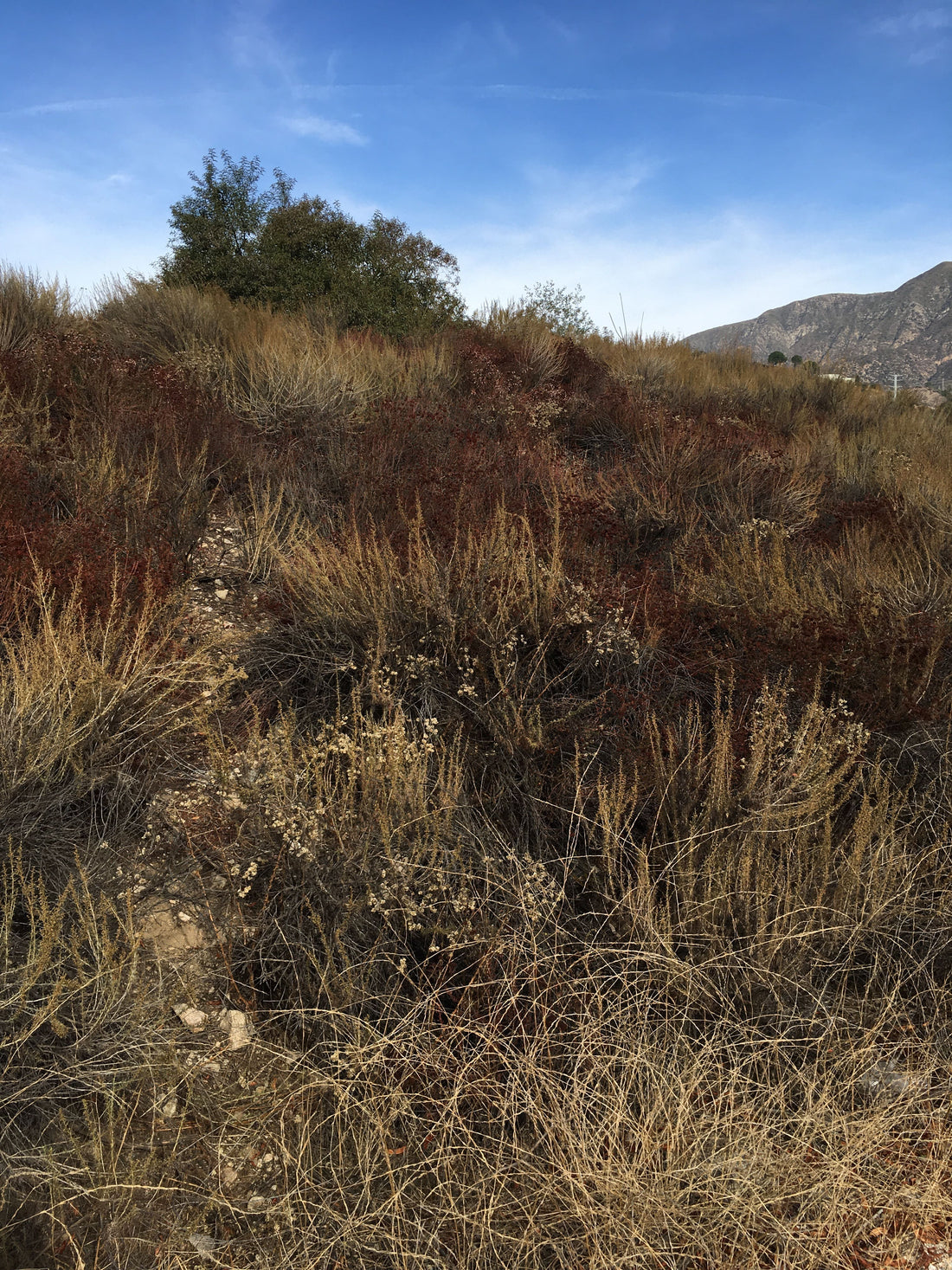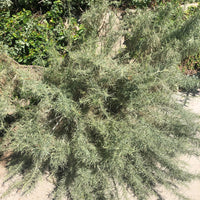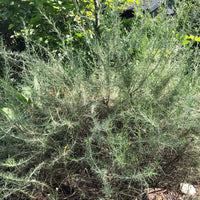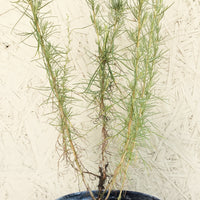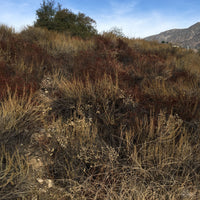 Artemisia californica, California Sagebrush
Thanks for signing up for restock notifications!
There was an error signing up for restock notifications. Please try again.
Sign up for restock notifications
Cowboy Cologne, Artemisia californica
A fast growing evergray California sagebrush in the sunflower family.  Artemisia can grow up to eight feet high and four feet wide.  The color of the leaves changes with the seasons.  It is an olive green during the reading seasons and gray during the dry seasons.  This plant produces a pollen that can produce an allergic reaction.
It is best to prune after the plant flowers in the fall or early winter.  The plant might not resprout if it is cut back to old wood and it is not recommended.  You should cut back any stem that has leaves and buds.  You can also pinch and light heading back anytime.

An easy California Native to grow in the Los Angeles area.   For more recommendations visit our Easiest California Native Plants to grow in your garden guide. 
- Plant in full sun
- Sand soil texture
- Water once a month after the first year
- Fragrant foliage
- Attracts butterflies and birds- Rufous-crowned Sparrow
- Drought tolerant
- Fire resistant
- Deciduous in the summer
- Hardy up to 20 degrees
- Native to California
Tongva - pawots
Kumeyaay - kwechash
Chumash - we'wey
Cahuilla - hulvel