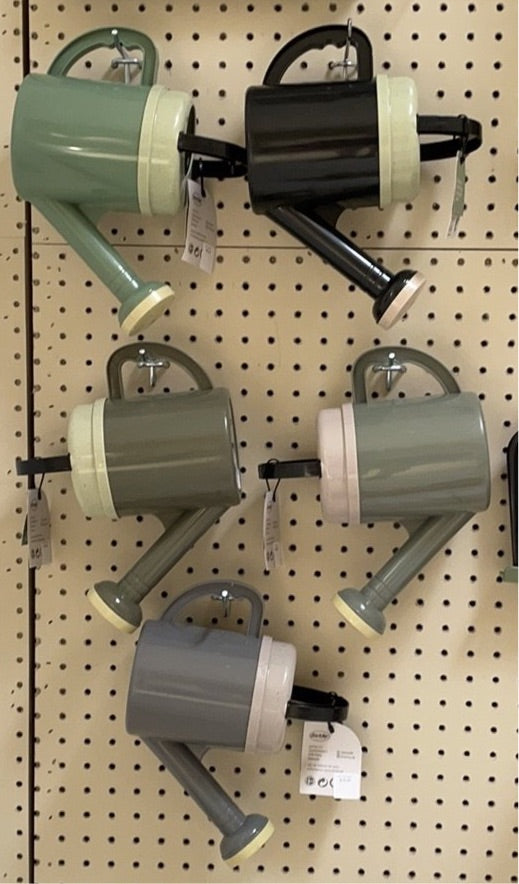 Dan Toy Green Bean Watering Can
Dan Toy Green Bean Watering Can
Material: 100% recycled plastic
Height: 8.2"
Colors: unique colors in different shades, these can vary for each product due to the recycling process
Collection: Green Bean
Product is dishwasher safe
Note: Wash before and after use
Recommended age: from 2 years
Ideal for role-playing games
Is delivered in a network
The product complies with the European safety standards EN 71
Awarded the "Nordic Angel" eco-label
When bringing new toys to life from waste products, dantoy is required to know exactly which kinds of plastics are being reused. The waste product used in GREEN BEAN toys is collected from our in-house production, which is Nordic Swan Ecolabelled and therefore we can ensure a recycled product which lives up to the highest safety and environment standards.
GREEN BEAN toys are one of a kind, no two will look exactly alike due to the recycling process. The different shades of colour in these products are created by randomly mixing the plastic waste that is available at the given time.
GREEN BEAN products are limited edition toys, as they are produced from our own excess waste materials we have in stock, which makes this line of toys even more unique.