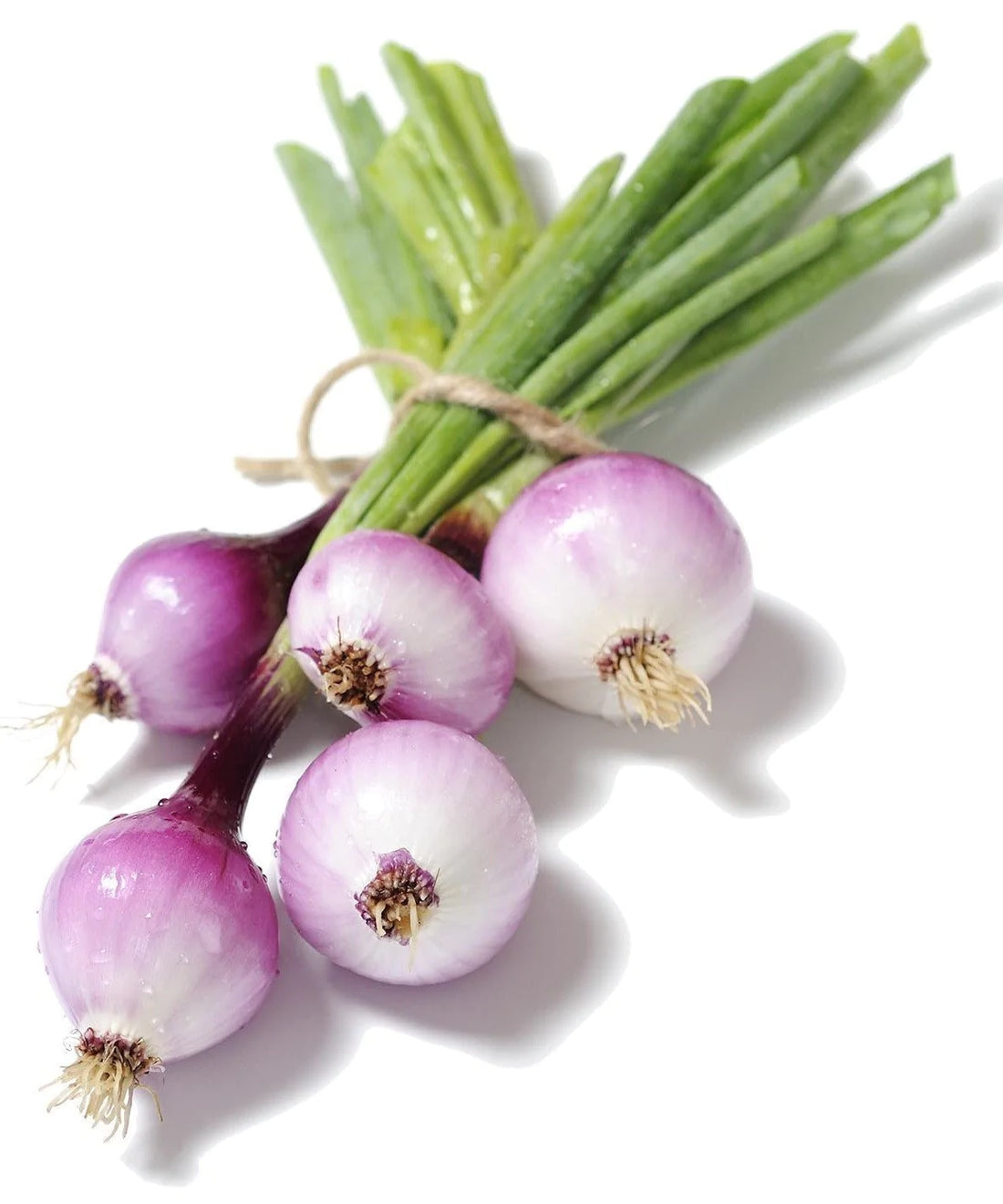 Purplette Onion - Allium cepa Seeds
Organic Purplette Onion
These little, rich burgundy hued, onions mature early and hold great.  Harvest when golf ball sized or when younger for bunching onions with beautiful purple ends. The rich burgundy color turns a lovely light pink when cooked or pickled.  We suggest using Purplette for any recipe that calls for onion. Great fresh in potato or cucumber salad and salsa or try it grilled, roasted, or charred.  Also makes pretty and delicious pickled onions.
Direct Sow: After last frost
Growing Tips:
Thin to strongest plants. Add compost to soil before planting and add mulch at base to keep free of weeds. Use row cover, if necessary, to protect seedlings.