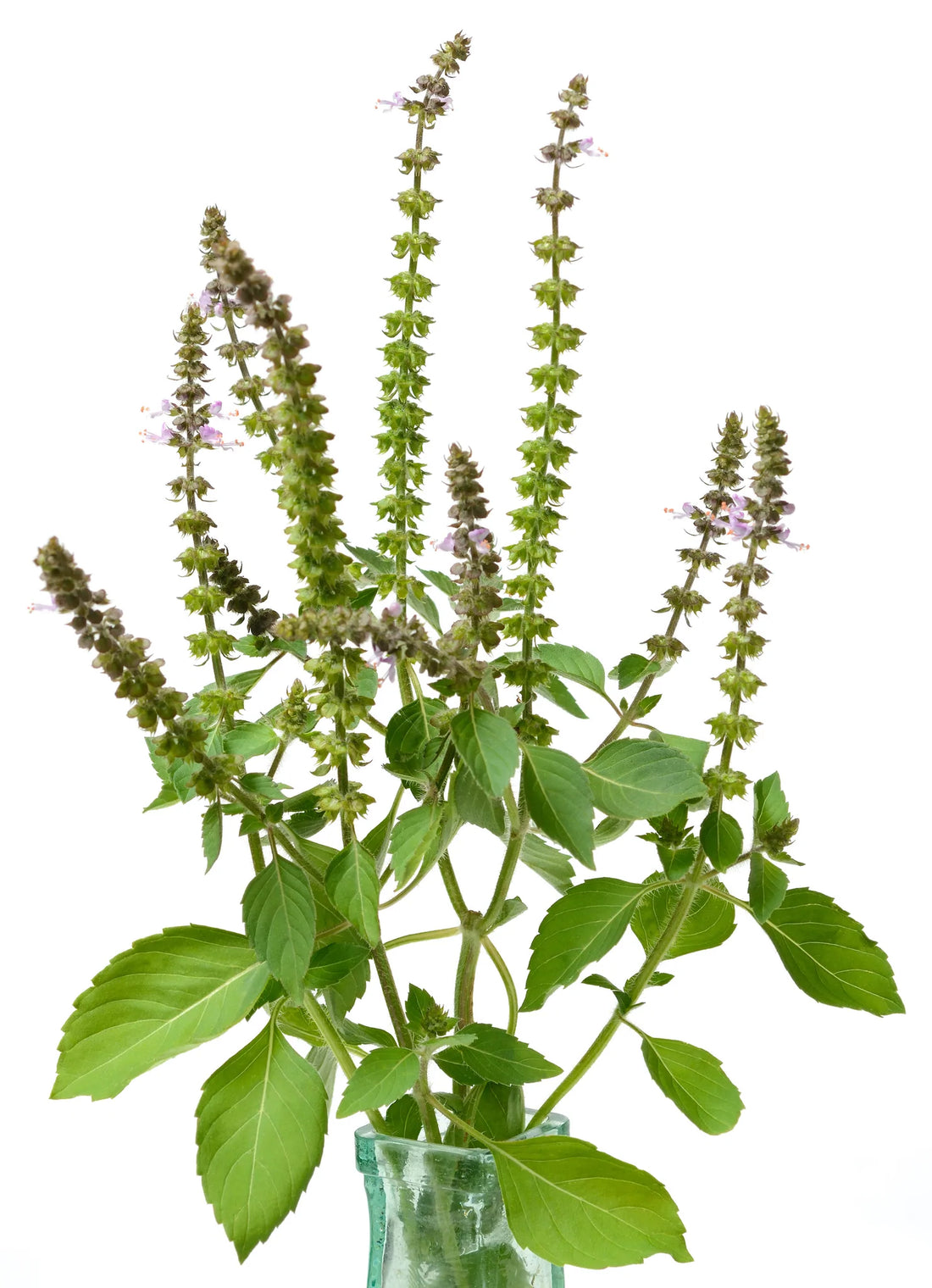 Organic Tulsi, Holy Basil - Ocimum gratissimum Seeds
Organic Tulsi Holy Basil
Tulsi, also known as Holy Basil, is an outstanding medicinal herb used most often as a delicious tea. Tulsi has been used for thousands of years in Ayurveda, which views it as an elixir of life. Considered to be an adaption, Tulsi helps in balancing different processes in the body, and is helpful for adapting to stress.
Check out this great article on growing Tulsi and its benefits by our friend Prashanti de Jager.
Can be used fresh or dried.
Indoors: 4 - 6 weeks before last frost
Growing Tips:
Keep soil moist while seeds are germinating and growing. Plant in succession every 3-4 weeks for a continuous harvest. Frost tender. Very prolific in the heat.
Start in a dome with a heat mat for initial planting, for best germination. Harden off prior to planting. Add compost to soil and mulch at base.