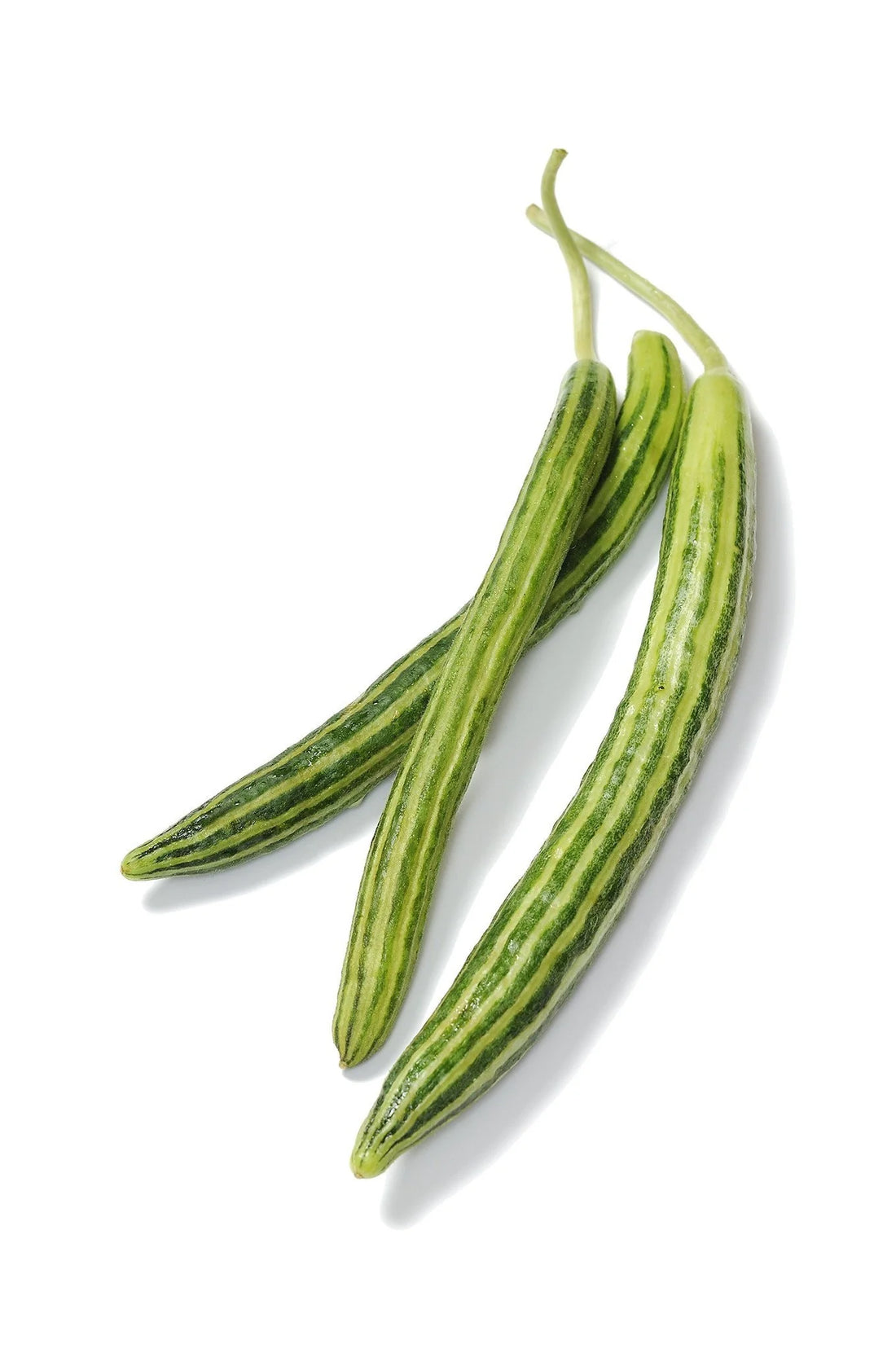 Organic Striped Armenian Cucumber - Cucumis melo
Organic Striped Armenian Cucumber Seeds
Also known as Striped Armenian, this unique cucumber was introduced to Italy from Armenia back in the 1400's.  Botanically a melon (C. melo) but looks and tastes like a cucumber!  A unique appearance of a slender dark and light green striped body. Never has the bitterness often associated with traditional cucumbers instead this fruit is always crunchy and mild in flavor.  Known for having few seeds and no bumps, best of all this fruit does not need to be peeled. 

Known as the snake cucumber, snake melon, uri and the yard-long cucumber. Usually grows between 12"–18" and maintains its sweetness, even when grown larger! Delicious raw in salads, on sandwiches, in a veggie plater and nice for pickles! Great when trained on a trellis to keep fruit straighter. For tastiest cukes harvest at 6"–12" long. Very productive!
Direct Sow: 2-3 weeks after last frost
Growing Tips:
Hilling cucumbers is optimal. Plant 2-3 per 12" mound with 36" spacing between mounds. Trellis if needed. Do not transplant if possible. Apply mulch at base of plant to retain water. 
Seed Packet Instructions: