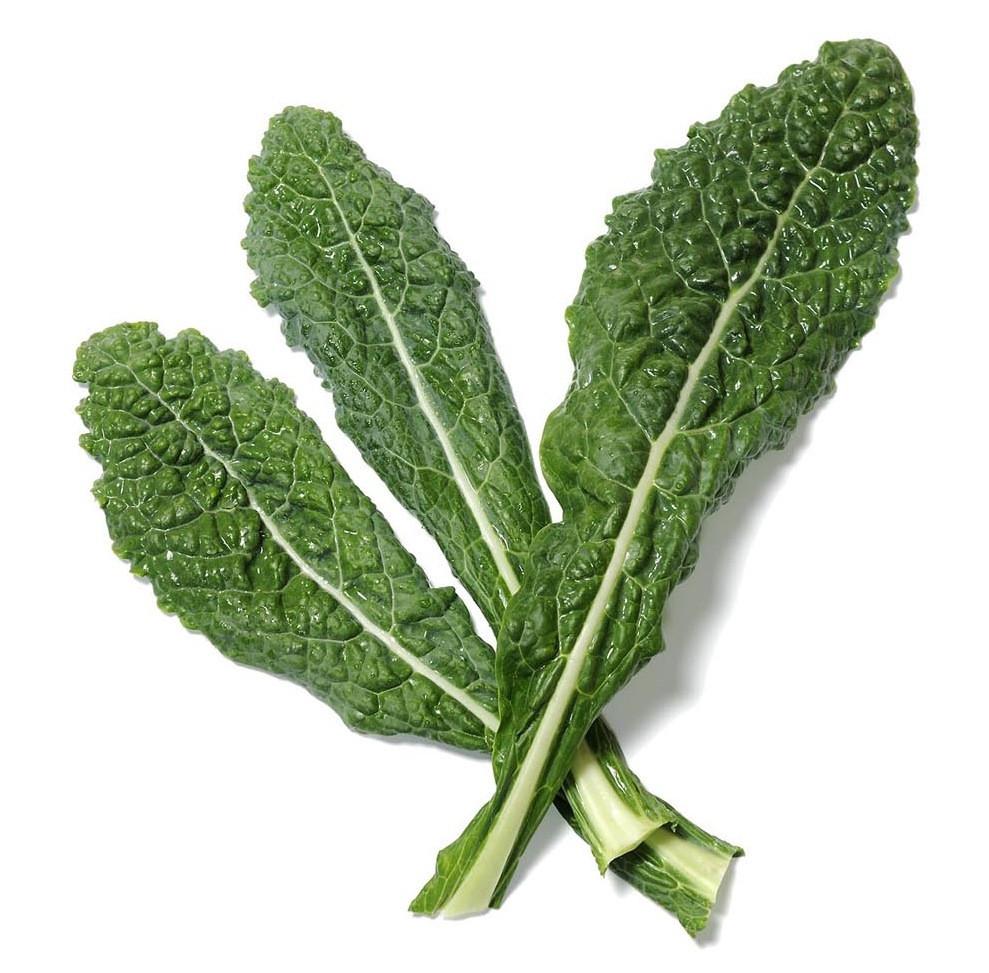 Organic Lacinato Kale - Brassica oleracea Seeds
Organic  Lacinato Kale
Also known as Nero di Toscana or Dinosaur Kale this variety has a centuries long history in Italian cuisine.  Grown by Thomas Jefferson in his Monticello garden, this luxurious kale has color and texture that are popular among culinary enthusiasts. 
Stands up to frosts and cold weather actually improving the taste by adding sweetness.  Best eaten when young and tender especially raw in salads.  One of the traditional ingredients in minestrone, this kale has a wide range of possibilities including pastas, stir fries, soups (add at the end), a steamed side dish or dehydrated into healthy "chips".
Indoors: 6-8 weeks before last frost
Direct Sow: When soil is soft 
Growing Tips:
While seeds are germinating, keep soil evenly moist. Mulch at base. Grows best in cooler weather, hardy to -10 degrees F. Continual harvest promotes growth. Carefully tear back steams close to junction. 
If starting seeds indoors, it is key that your new starts be hardened off. This is a process that requires taking them outside during the day, for a period of time, before they are planted in the ground. This acclimates your seedlings to the outside world, meaning the elements like the wind and sun. We do it for several weeks to a month as this strengthens their stems and overall plant structure. 
Start for a short period of time initially, then graduate to more time each day
One week minimum is recommended
Bring them inside in the early evening and overnight
Keep an eye on them and constantly water them. Make sure they have not blown over.