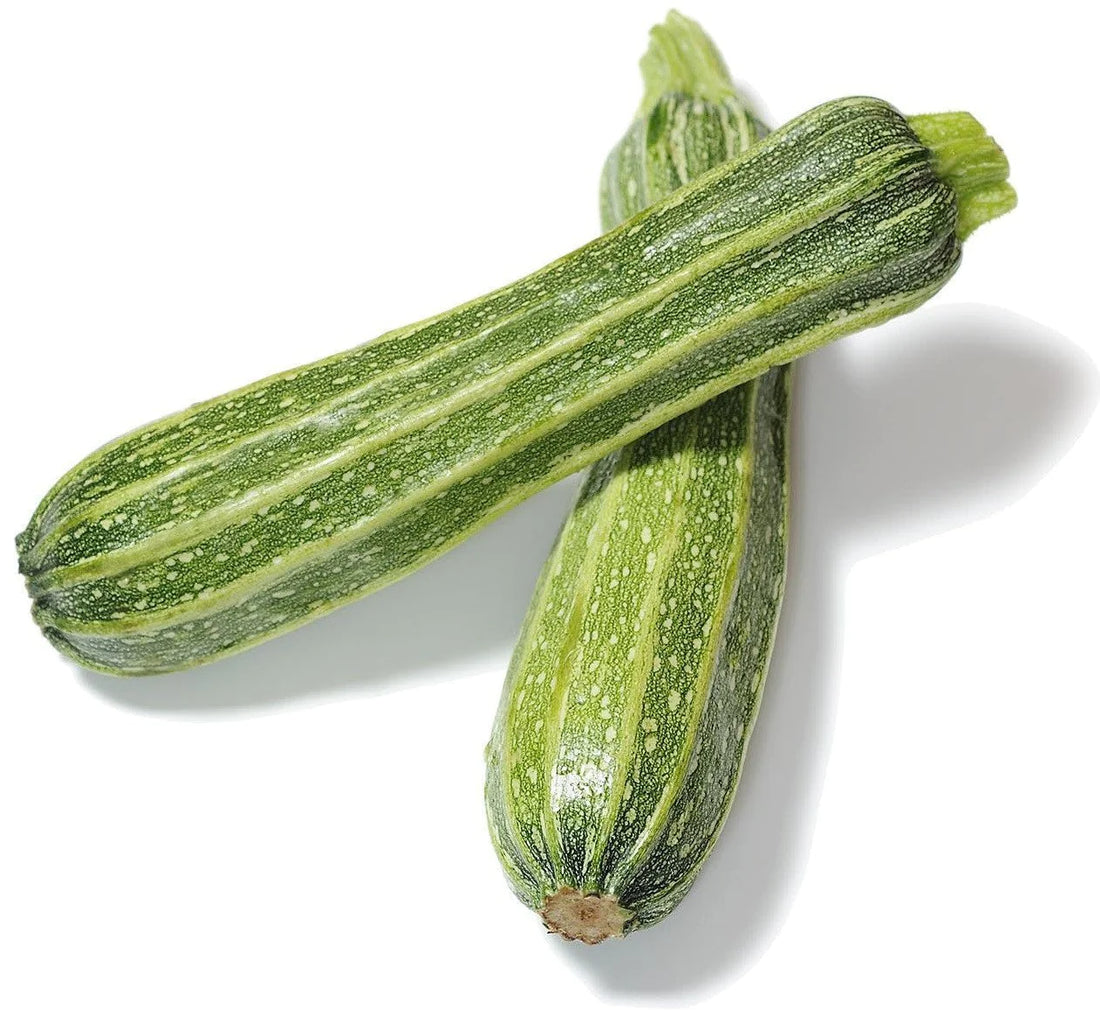 Organic Costata Romanesco Zucchini - Curcurbita pepo Seeds
Organic Costata Romanesco Zucchini Seeds
This gourmet nutty summer squash has a unique appearance that piques the interest of any curious gardener.  With green skin and ribbing, this Italian heirloom surprises with its tender skin and delectable taste! The ribbed edges give the squash a beautiful scalloped appearance when sliced.

Male flowers are edible and delicious!
Best if harvested at 6" or below, but does not lose its flavor with increasing size. 
Very productive and holds well.
Indoors: 3 weeks before last frost
Direct Sow: When soil is warm
Growing Tips:
Keep soil moist while seeds are germinating. Plant 4-6 seeds per 3' diameter mound. Keep mounds 4'-5' apart. Thin to 2 or 3 strongest plants. Trellis squash to save space. Mulch at base of plant. Direct sow for strongest plants.