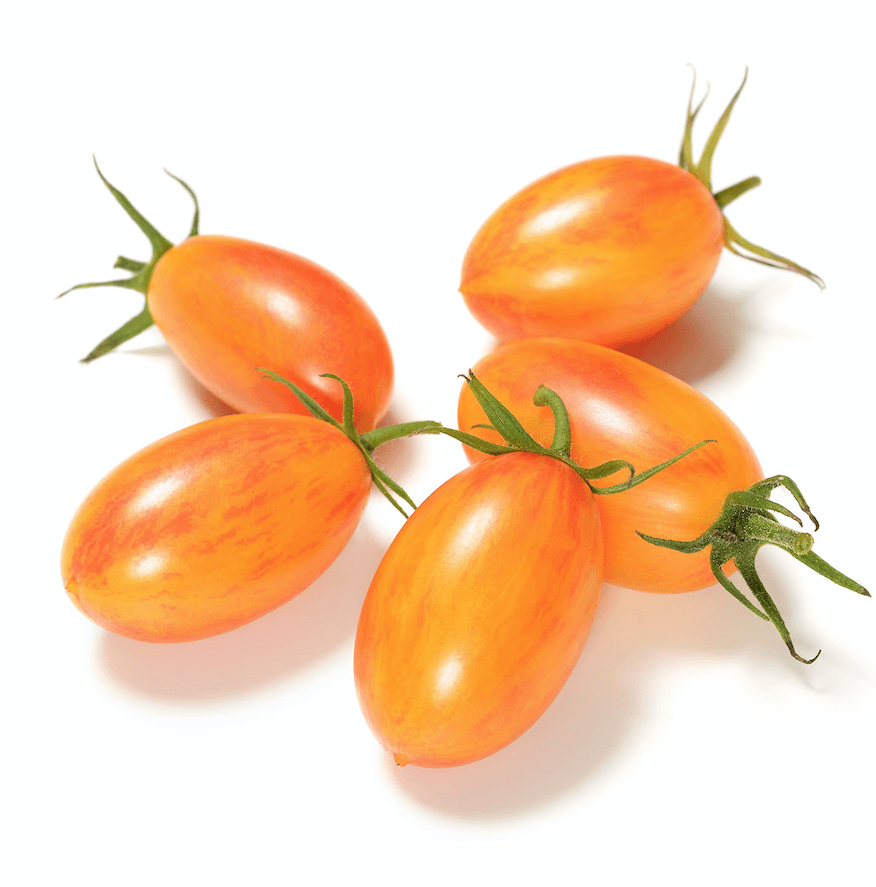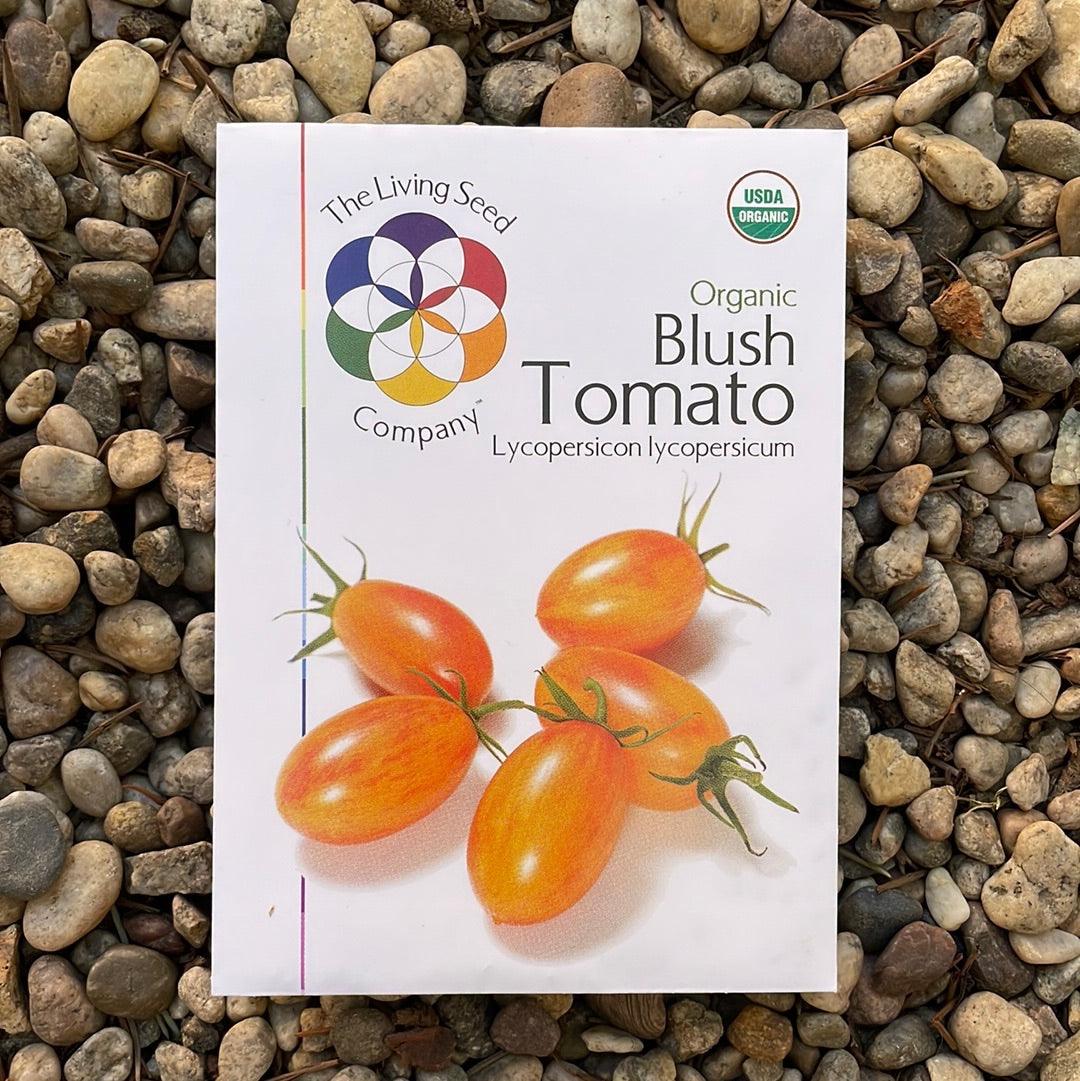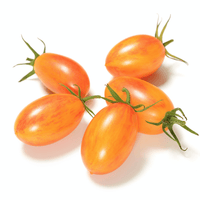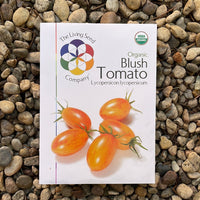 Organic Blush Tomato Seeds
Thanks for signing up for restock notifications!
There was an error signing up for restock notifications. Please try again.
Sign up for restock notifications
Organic Blush Tomato
 Excellent sweet, fruity flavor. This stunning jeweled, bright yellow tomato has red stripes that appear as fruit develops.
Prolific fruit production.
Can be used in any recipe calling for tomatoes.  Enjoy fresh, stewed, sautéed or in sauces!
Indoors: 6-8 weeks before last frost
 Growing Tips:
Seeds should be planted indoors and kept in a dome with a heated mat for 4-8 weeks. 
It is key that your new starts be hardened off.  This is a process that requires taking them outside during the day, for a period of time, before they are planted. This acclimates your seedlings to the outside world, meaning the elements like the wind and sun. We do it for several weeks to a month as this strengthens their stems and overall plant structure. 
Start for a short period of time initially, then graduate to more time each day
One week minimum is recommended
Bring them inside in the early evening and overnight
Keep an eye on them and constantly water them. Make sure they have not blown over. 
Seed Packet Instructions: