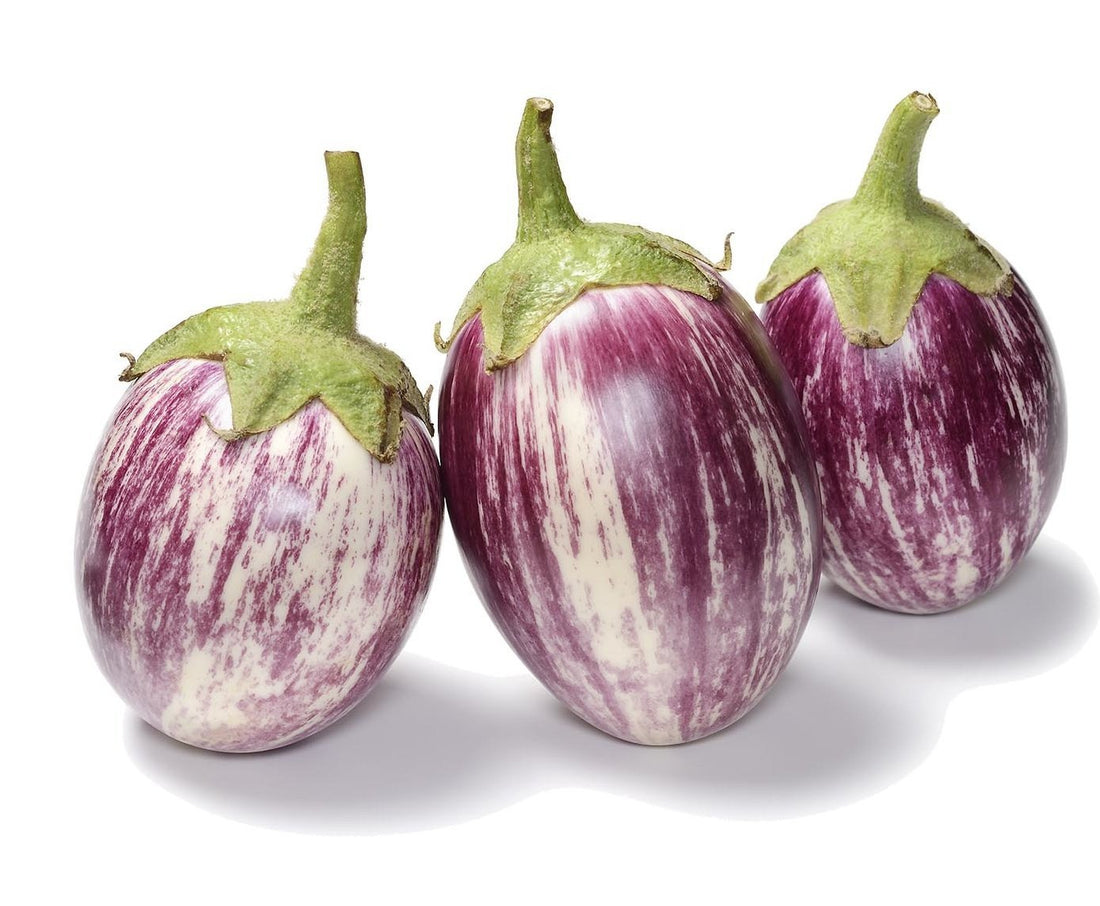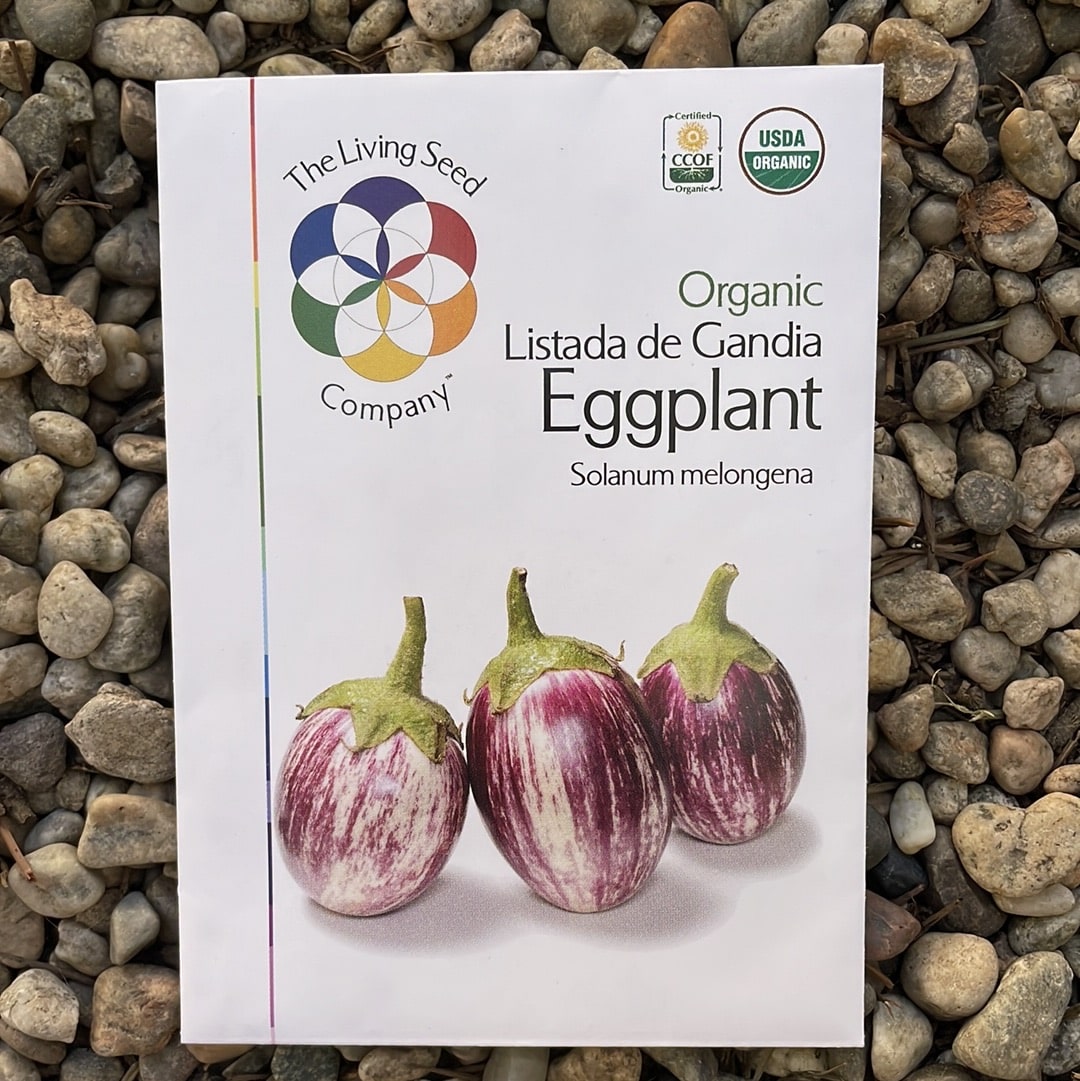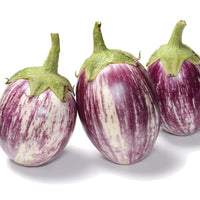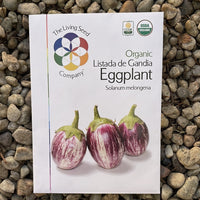 Organic Listada de Gandia Eggplant - Solanum melongena Seeds
Organic Listada de Gandia Eggplant
The Striped Eggplant of Gandia, Spain!  An artwork of the vegetable world!  It's purple and white striped, thin skin contains a sweet, firm but tender flesh.  A delicacy of heirloom culinary wonders!  Top gourmet quality.  Prefers hot weather.  Production decreases with cool weather.
Direct Sow: After last frost
Indoor: 8-12 weeks before last frost
 Growing Tips:
Thin to healthiest seedlings. Thrives in warmer weather. Heavy feeder, amend with compost. Sensitive to nitrogen, excess will cause more foliage and less fruit. Apply mulch at base.