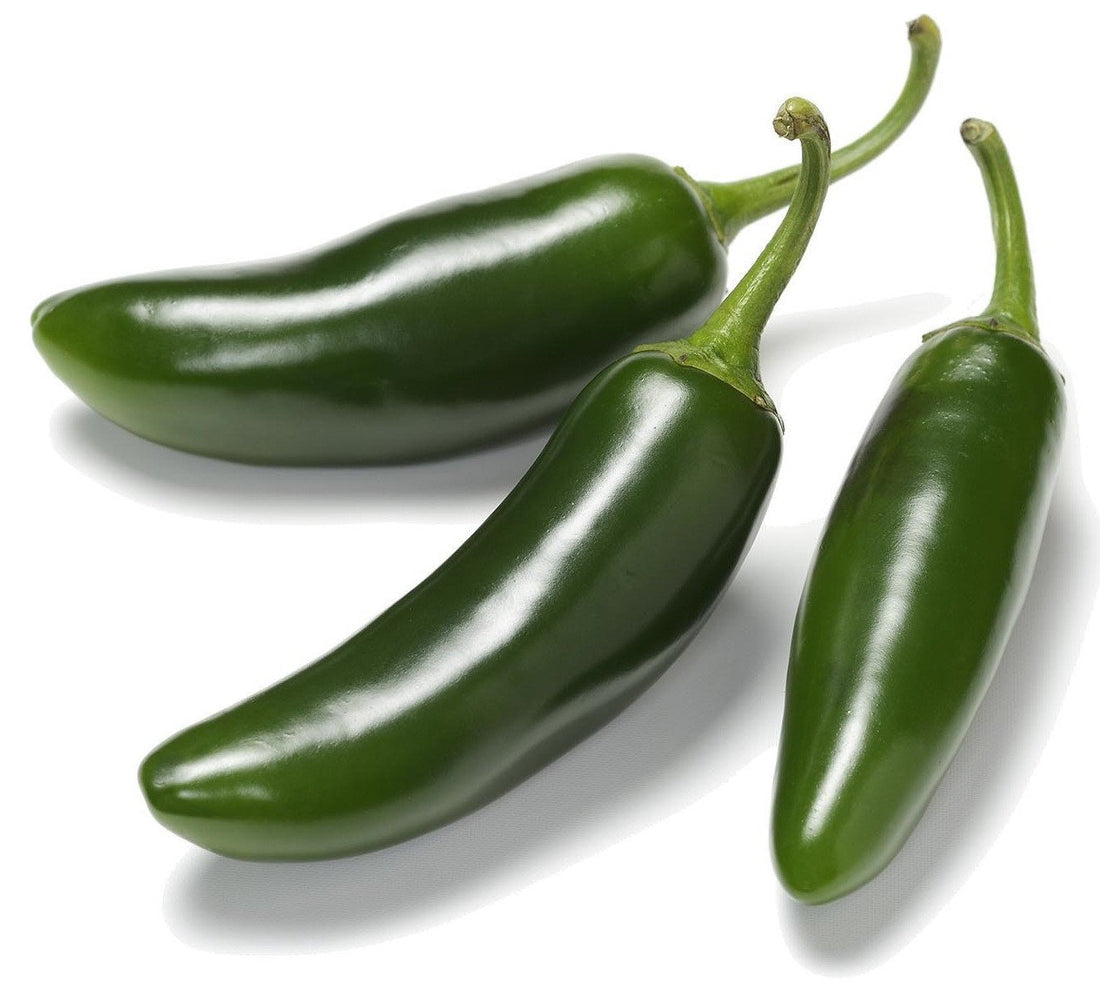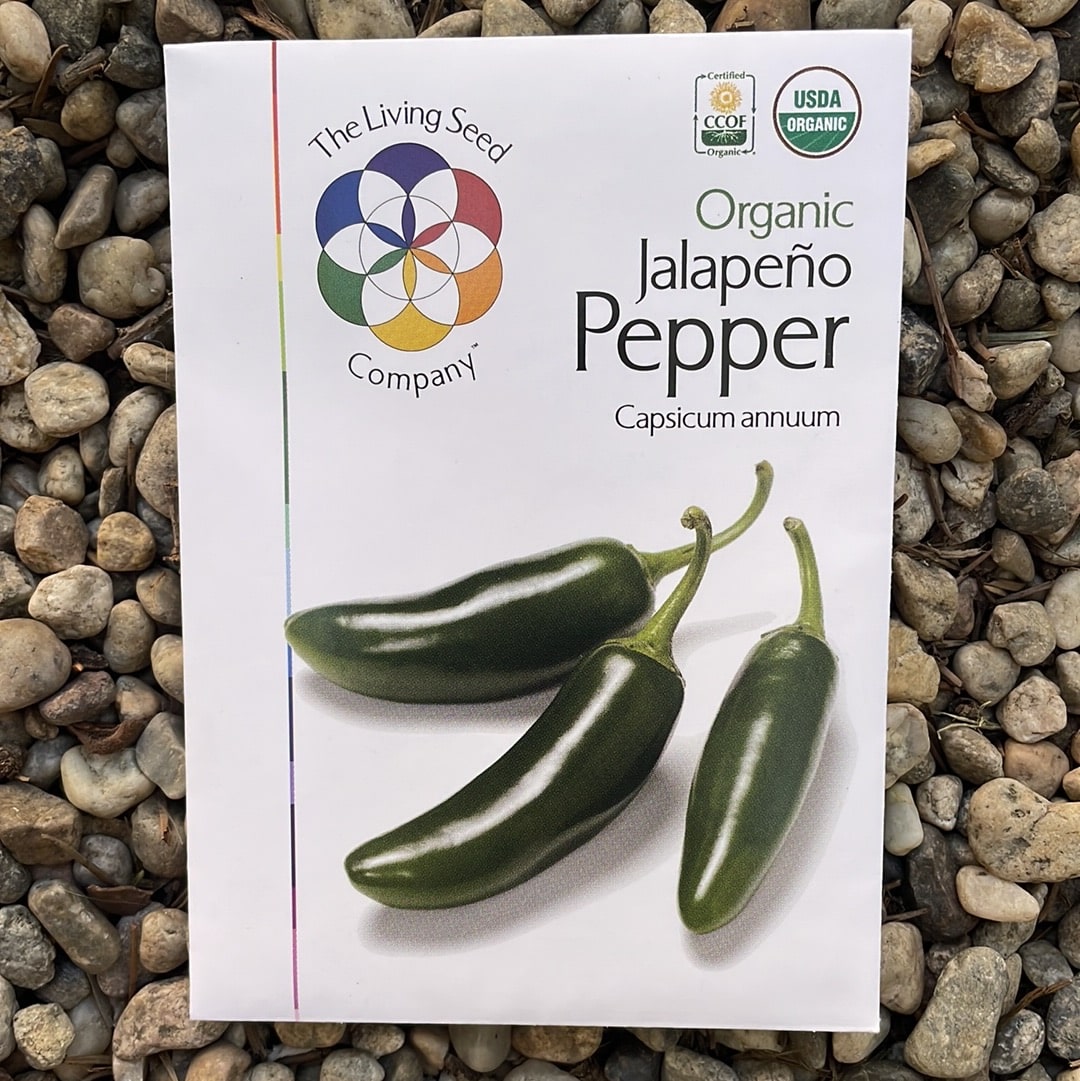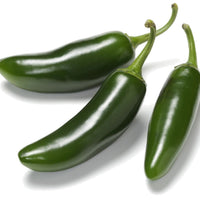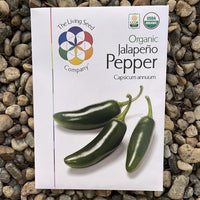 Organic Jalapeño Pepper - Capsicum annuum Seeds
Organic Jalapeño Pepper
The famous Jalapeño! Originating in the Mexican town of Xalapa (also spelled Jalapa), Veracruz. Making all sorts of dishes delicious and spicy. The perfect blend of spice (on the milder side of chilis) and flavor for salsa. Jalapeños are most often used when green but will ripen to a beautiful red, sweeter pepper. When smoked and dried it is known as Chipotle. Great used fresh, pickled or canned. Great source of vitamins A, C, and E as well as folic acid and potassium. Also very high in antioxidants. Salsa for health!
Indoors: 6-8 weeks before last frost
Growing Tips:
Seeds should be planted indoors and kept in a dome with a heated mat for 4-8 weeks. 
It is key that your new starts be hardened off.  This is a process that requires taking them outside during the day, for a period of time, before they are planted. This acclimates your seedlings to the outside world, meaning the elements like the wind and sun. We do it for several weeks to a month as this strengthens their stems and overall plant structure. 
Start for a short period of time initially, then graduate to more time each day
One week minimum is recommended
Bring them inside in the early evening and overnight
Keep an eye on them and constantly water them. Make sure they have not blown over.