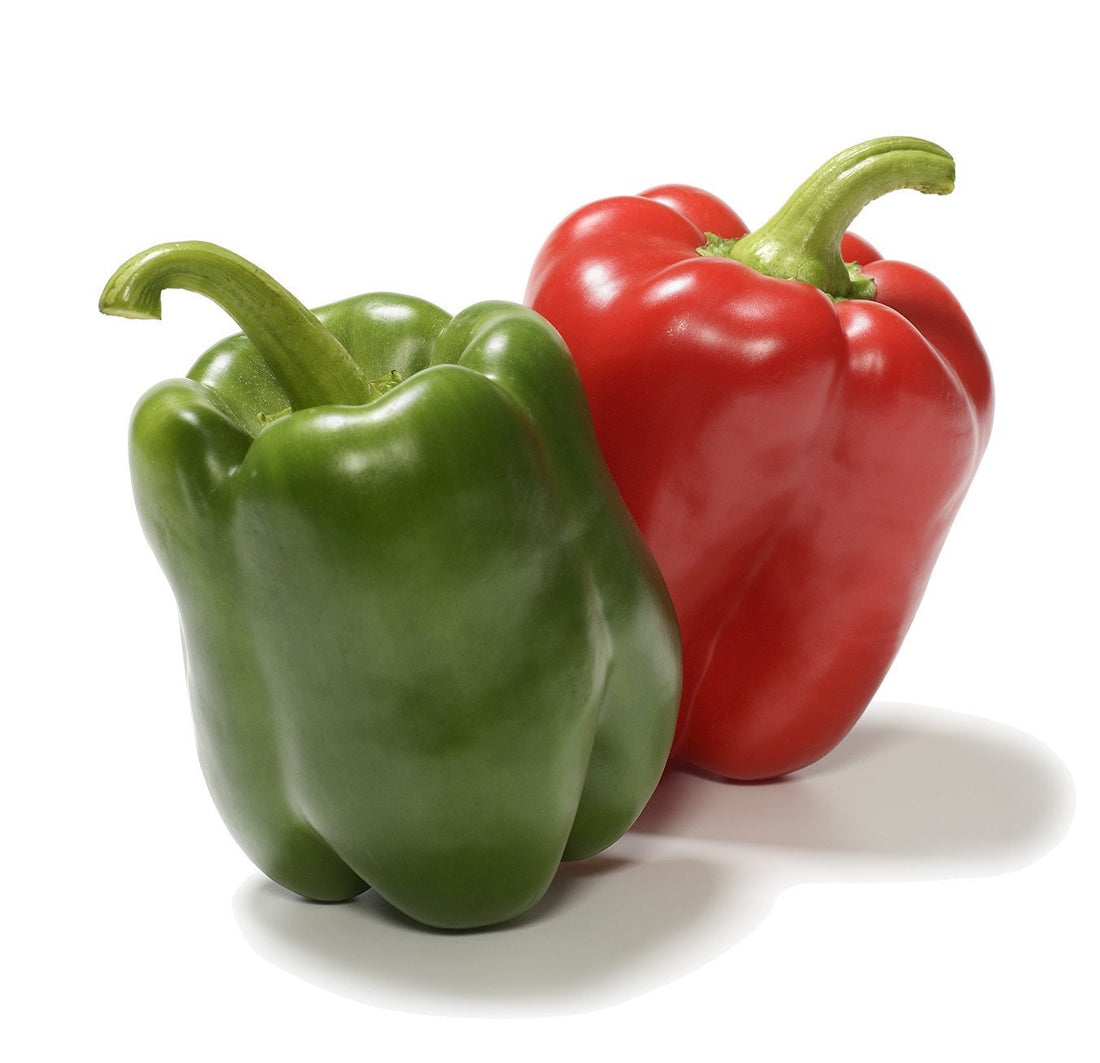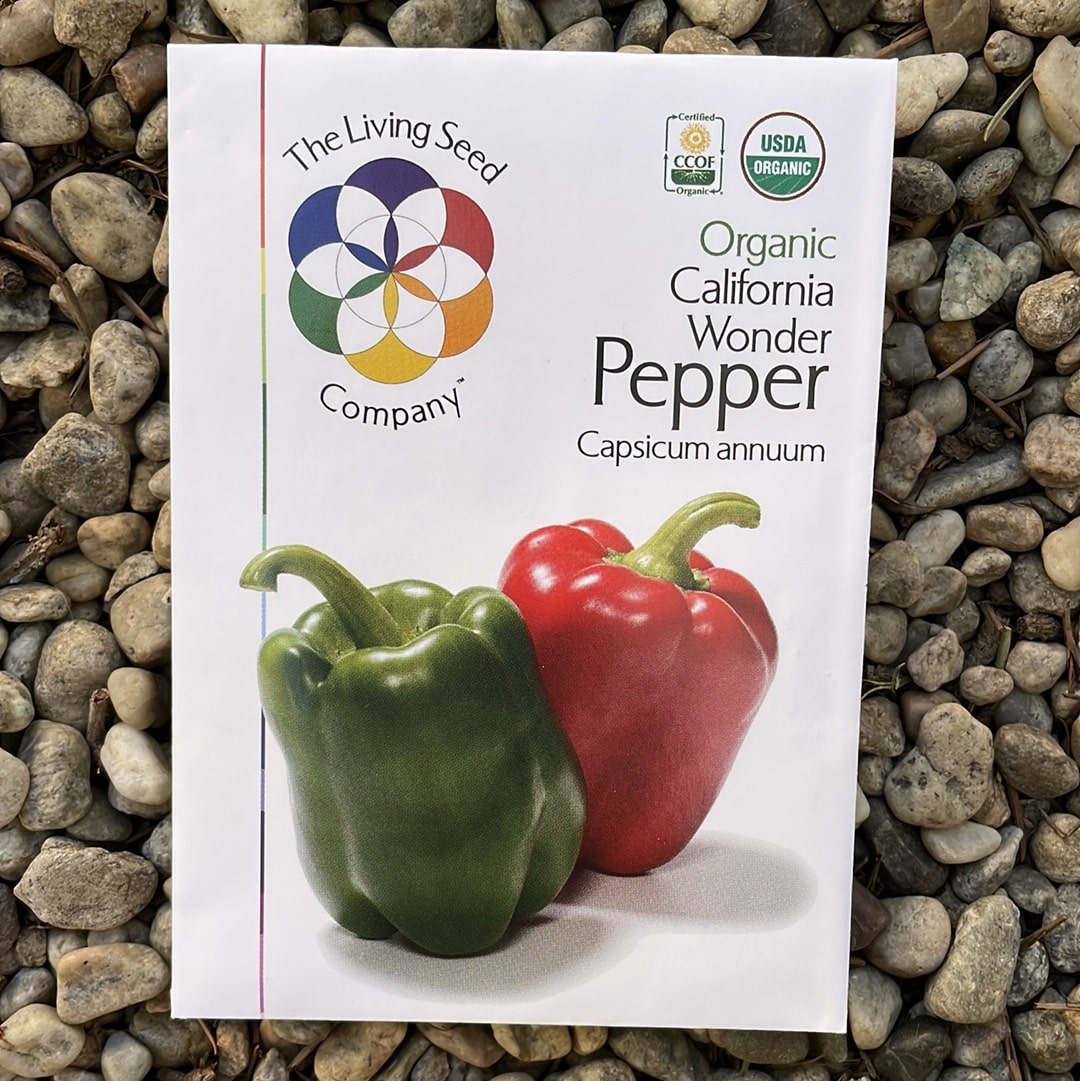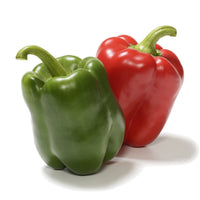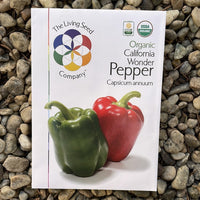 Organic California Wonder Sweet Pepper Seeds
Thanks for signing up for restock notifications!
There was an error signing up for restock notifications. Please try again.
Sign up for restock notifications
Organic California Wonder Sweet Pepper
This heirloom bell pepper has the traditional characteristics in shape and color a traditional bell, yet this one remains being the largest open-pollinated pepper you can grow!

An excellent and hearty variety that does well in long season climates and evolves from a green flesh fruit to crimson red upon maturity. This high-yielding crop grows great in container gardens and produces fruit that is 3" x  4" and 4-lobed.

The sweetness of this pepper makes it ideal for eating raw or cooked, tossed in salads, stir-fry, salsa, pickling and great for stuffing, too!
Indoors: 6-8 weeks before last frost
Growing Tips:
Seeds should be planted indoors and kept in a dome with a heated mat for 4-8 weeks. 
It is key that your new starts be hardened off. This is a process that requires taking them outside during the day, for a period of time, before they are planted. This acclimates your seedlings to the outside world, meaning the elements like the wind and sun. We do it for several weeks to a month as this strengthens their stems and overall plant structure. 
Start for a short period of time initially, then graduate to more time each day
One week minimum is recommended
Bring them inside in the early evening and overnight
Keep an eye on them and constantly water them. Make sure they have not blown over.
Consider companion planting with parsley and basil. Use mulch at base of plant.