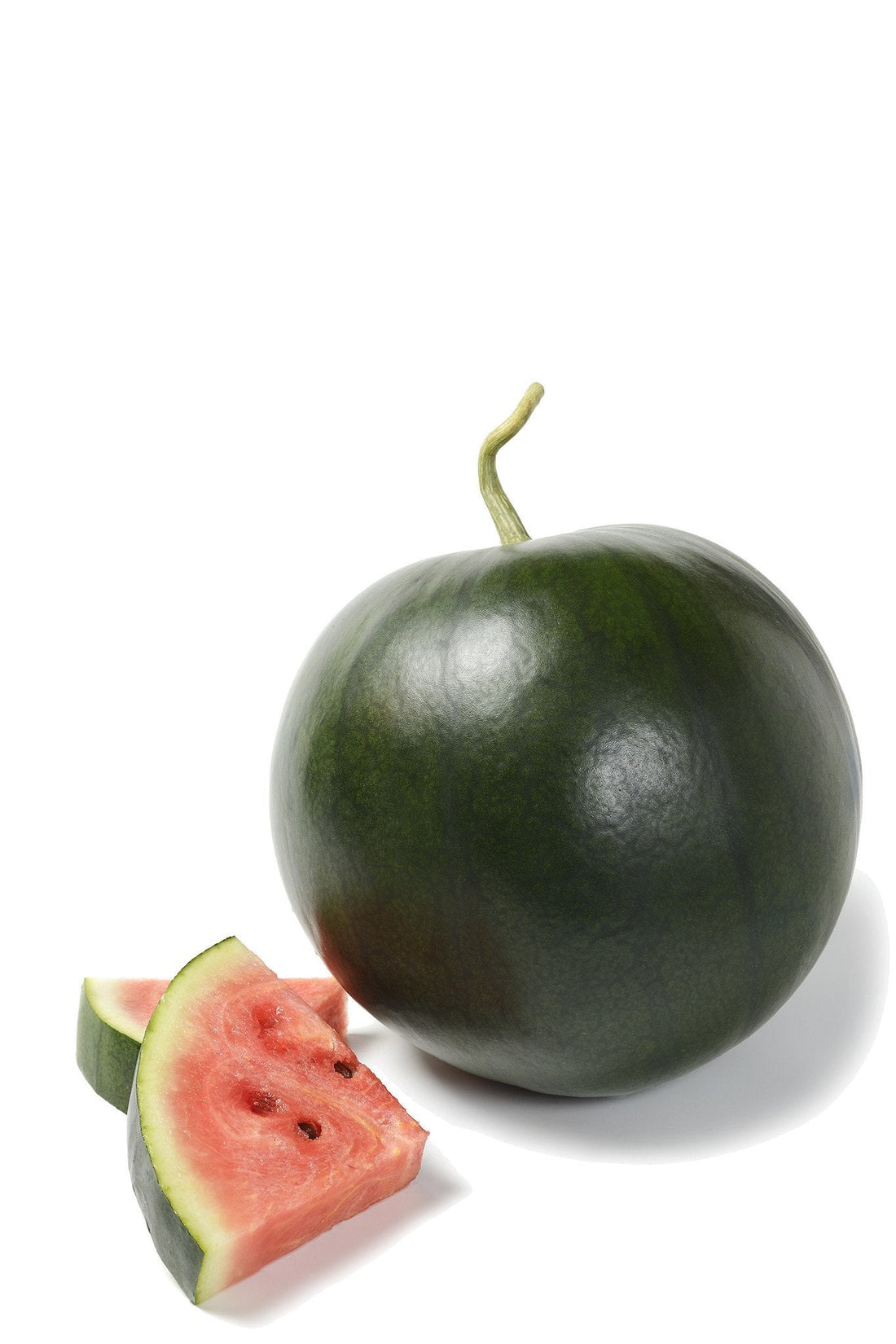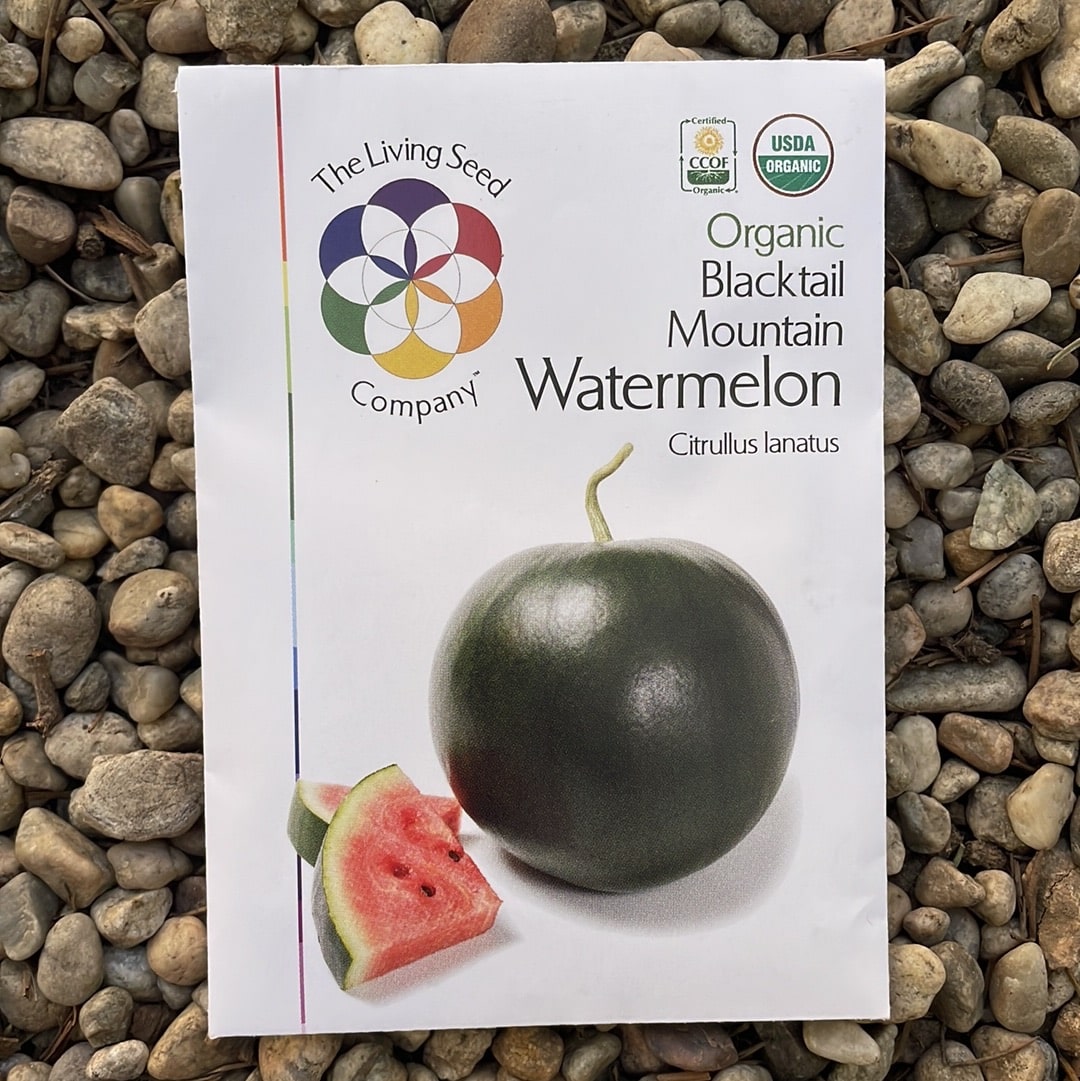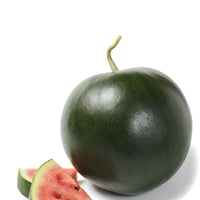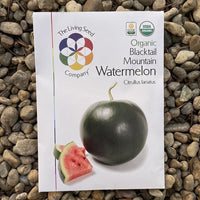 Organic Blacktail Watermelon Seeds
Organic Blacktail Watermelon
Considered to be the best tasting watermelon by some leading watermelon connoisseurs (we want that job!). Does great in the north but also can handle heat and drought.  This summer treat was developed by Glenn Drowns of Sand Hill Preservation Center in Iowa.  Thanks Glenn!
The dark green rind houses juicy, sweet, red flesh.  Fruits are 6 - 12 pounds and will fit in your icebox. Rind is even edible and its delicious!
Produces high yields of melons that keep well.  Great for summer refreshment, sliced, as agua fresca, in fruit salads and as sorbet.
Indoors: 4 weeks before last frost
Direct Sow: After last frost 
 Growing Tips:
Plant in 12" mounds, space 2'-4' apart in all directions. Thin to healthiest. Heaver feeder. Use trellis if needed for support. Add mulch at base. Heat loving fruit! First flowers may not bear fruit, as they are male; female flowers will grow and bear fruit. 
If starting seeds indoors, it is key that your new starts be hardened off.  This is a process that requires taking them outside during the day, for a period of time, before they are planted. This acclimates your seedlings to the outside world, meaning the elements like the wind and sun. We do it for several weeks to a month as this strengthens their stems and overall plant structure. 
Start for a short period of time initially, then graduate to more time each day
One week minimum is recommended
Bring them inside in the early evening and overnight
Keep an eye on them and constantly water them. Make sure they have not blown over.