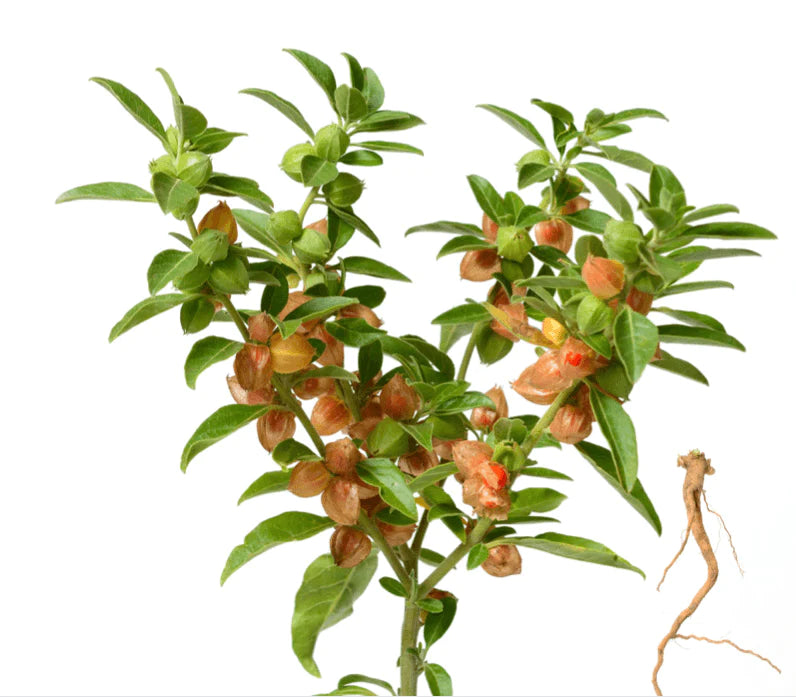 Organic Ashwagandha - Withania somnifera Seeds
Organic Ashwagandha 
A revered herb in Ayurveda, Ashwagandha is known as the King of Herbs with Tulsi known as the Queen of Herbs.  Both Tulsi and Ashwagandha synergistically work together as adaptogens to support healthy stress responses, immunity system fortifier and soothes insomnia.
Native to India, this herb has with long roots in traditional medicine.  Its root is the most commonly used parts of the plant.   
Grows into a lovely shrub with beautiful berries enveloped in small paper lanterns.  The berry will ripen from a green to a bright red and the paper lantern will become translucent.  
Known as Indian Ginseng.
Prefers hot & dry conditions, although thrived  in our foggy and moist northern California climate.  
Annual | Perennial - Depending on climate
Indoors: 4-6 weeks before last frost
Plant Size: 24" - 36" Bush
Growing Tips:
Recommended to start indoors and transplant. Thin to healthiest seedlings. Will grow into a large bush in mild climates overwinter. Add mulch at base. Drought tolerant. Tender perennial. 
Seeds should be planted indoors and kept in a dome with a heated mat for 4-8 weeks. 
It is key that your new starts be hardened off.  This is a process that requires taking them outside during the day, for a period of time, before they are planted. This acclimates your seedlings to the outside world, meaning the elements like the wind and sun. We do it for several weeks to a month as this strengthens their stems and overall plant structure. 
Start for a short period of time initially, then graduate to more time each day
One week minimum is recommended
Bring them inside in the early evening and overnight
Keep an eye on them and constantly water them. Make sure they have not blown over.