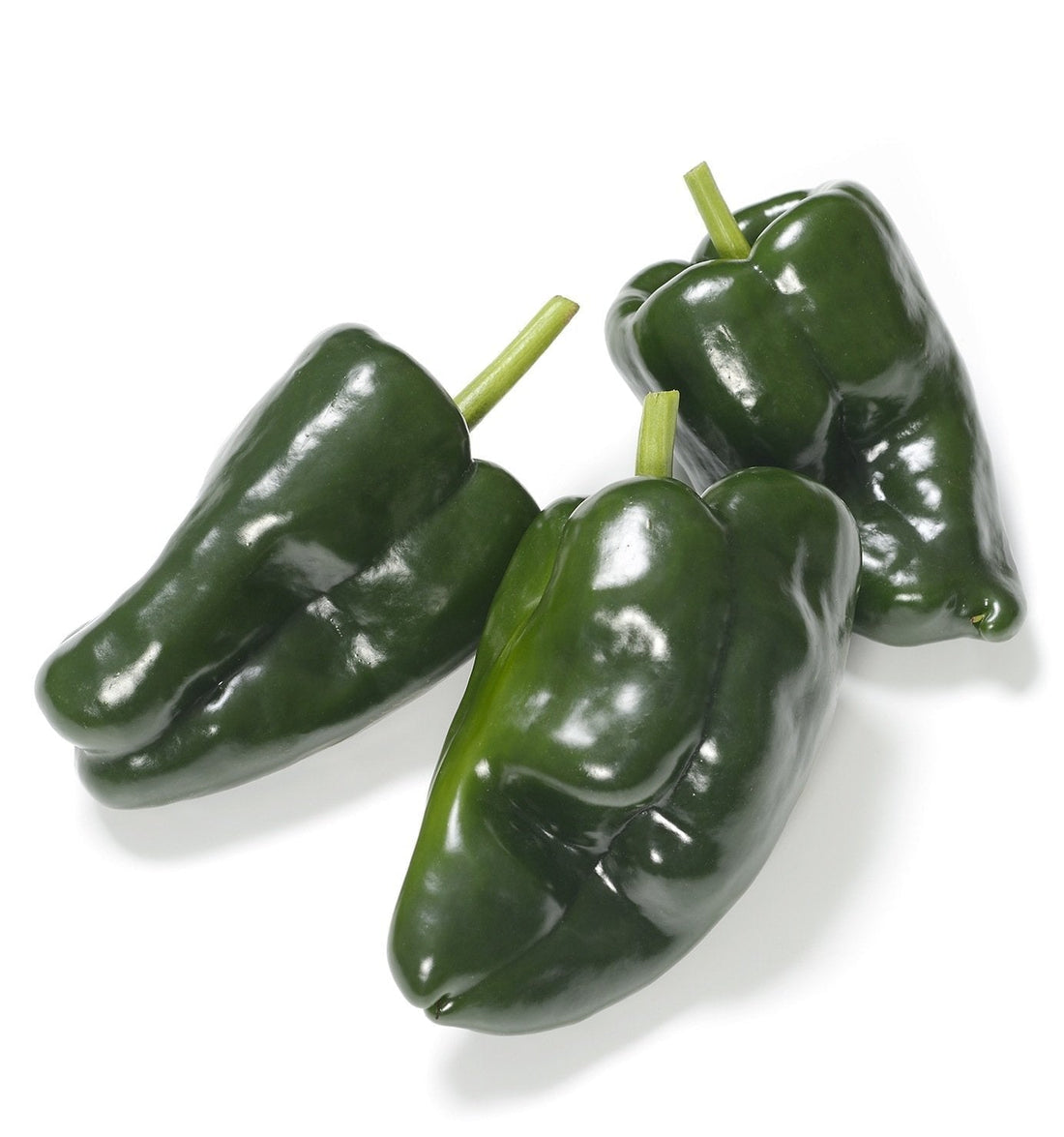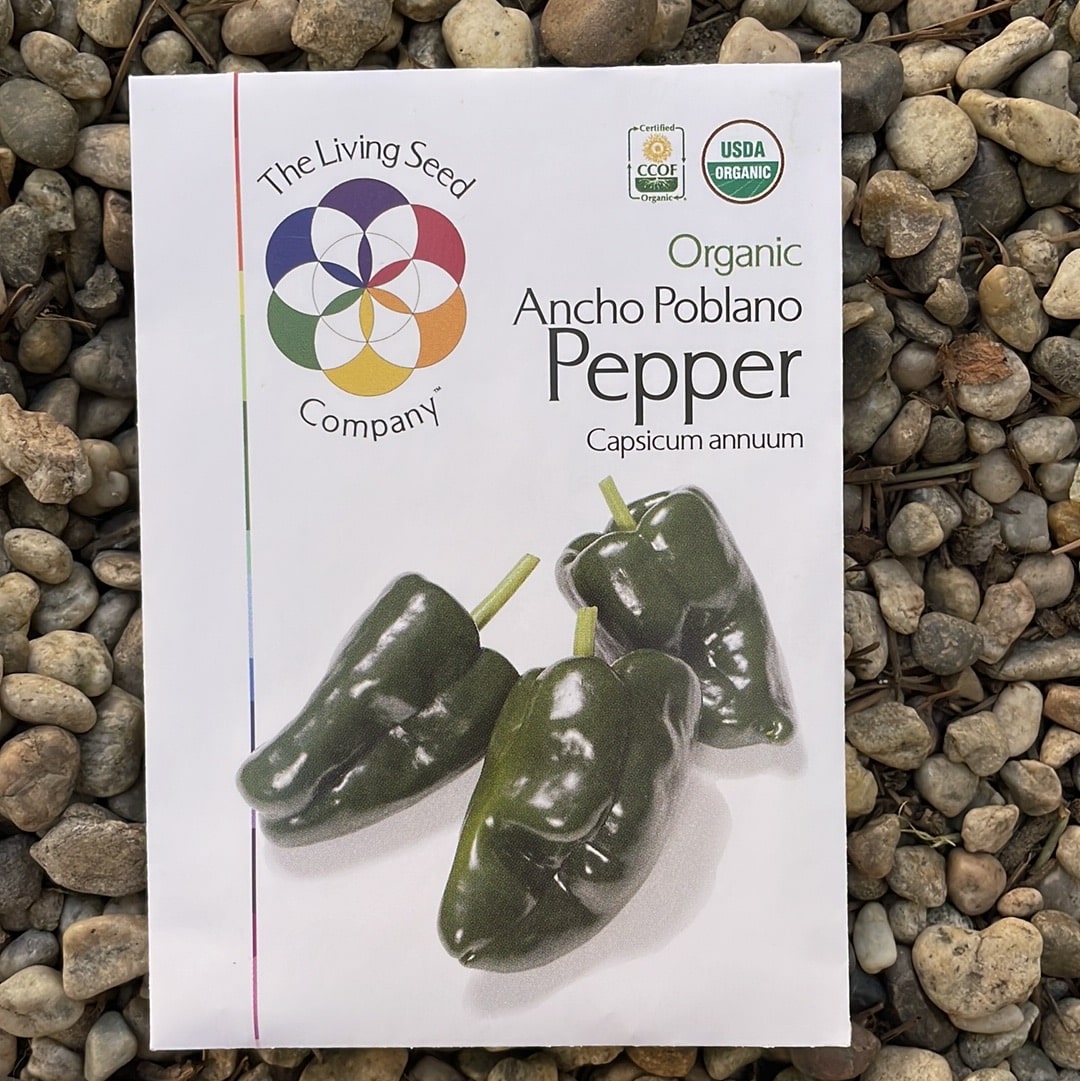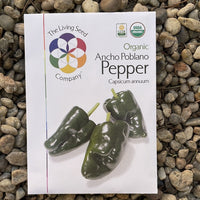 Organic Ancho Poblano Pepper Seeds
Thanks for signing up for restock notifications!
There was an error signing up for restock notifications. Please try again.
Sign up for restock notifications
Organic Ancho Poblano Pepper
This tasty heart-shaped pepper is a must in any garden that enjoys authentic southwestern or Mexican cuisine. This pepper contains low heat, enough to awaken your taste buds and transport you! 
This Mexican variety is excellent stuffed and in sauces ... optimal for chile relleno!  With 4" -5" fruit, this distinctive, rich tasting pepper will enhance the taste of any dish!  When enjoyed fresh the pepper is known as a poblano, although when it has been ripened to red and dried, it is known as ancho.
Indoors: 8 weeks before last frost
Peppers germinate best in warm soil. Seeds should be started indoors and kept in a dome with a heated mat for 4-8 weeks. 
It is key that your new starts be hardened off.  This is a process that requires taking them outside during the day, for a period of time, before they are planted. This acclimates your seedlings to the outside world, meaning the elements like the wind and sun. We do it for several weeks to a month as this strengthens their stems and overall plant structure. 
Start for a short period of time initially, then graduate to more time each day
One week minimum is recommended
Bring them inside in the early evening and overnight
Keep an eye on them and constantly water them. Make sure they have not blown over.