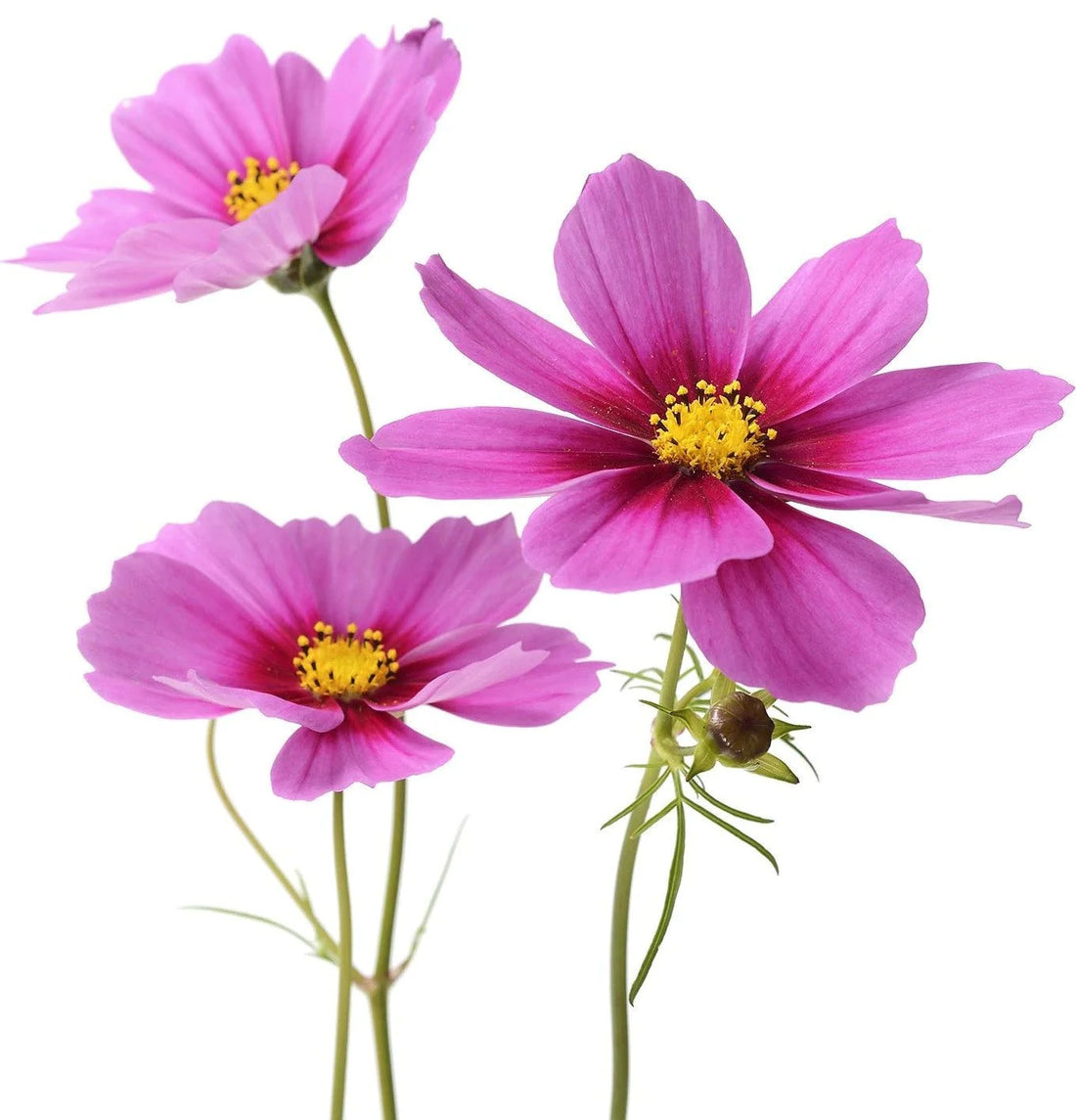 Cosmos Radiance - Cosmos bipinnatus Seeds
Organic Cosmos Radiance 
A gorgeous and showy heirloom. A true classic and so easy to grow! Plants can grow 4' - 5' tall with an abundance of flowers.

Aside from being beautiful, they are nectar rich and offer forage for many of our pollinator allies!  A native Mexican wildflower loved by birds, butterflies, bees and even Monarchs! 
Indoors: 6-8 weeks before last frost
Direct Sow: After last frost
Excellent for cut flowers

Growing Tips:

Drought tolerant and enjoys heat. When blooming slows, cut plant back to 12" & new growth will emerge. Keep soil moist while seeds are germinating.  Transplant seedlings that are being thinned. Tall plants may need to be staked. Apply mulch at base. Grows in poor soil. Easily self seeds.
If starting seeds indoors, it is key that your new starts be hardened off.  This is a process that requires taking them outside during the day, for a period of time, before they are planted. This acclimates your seedlings to the outside world, meaning the elements like the wind and sun. We do it for several weeks to a month as this strengthens their stems and overall plant structure. 
Start for a short period of time initially, then graduate to more time each day
One week minimum is recommended
Bring them inside in the early evening and overnight
Keep an eye on them and constantly water them. Make sure they have not blown over.